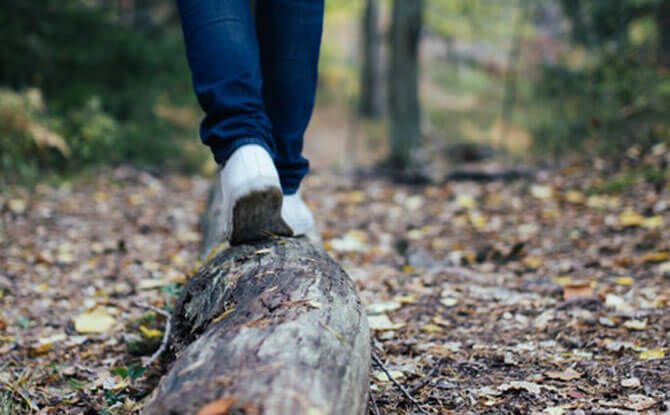 Lace-up your walking shoes and get ready to head out for a hike in Singapore. Hiking in Singapore has become increasingly popular and there are plenty of varied walking trails in Singapore. These range from treks through the tropical rainforest to coastal walks by the sea.
Hitting the walking trails and going for a hike in Singapore is a great way to get in a balance of exercise and time with family and friends. It allows you to get a ground-level view of Singapore and the chance to explore parts of Singapore that you may never otherwise be able to see.
Here is our pick of 15 of the best treks, hiking trails and walks in Singapore that you should experience at least once. We've tried to provide a variety of difficulties and experiences. We also chose those which we feel offer more than simply "pounding the roads" (sorry Coast-to-Coast Trail, you didn't make the list).
15 of the Best Hiking Trails and Walks in Singapore
---
MacRitchie Reservoir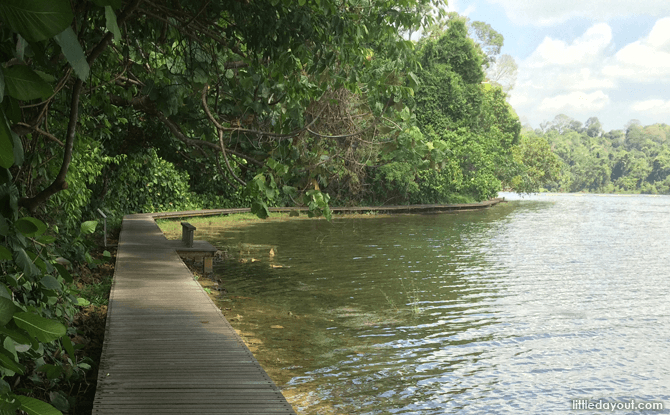 ---
-- Story continues below --
MacRitchie Reservoir is Singapore's oldest reservoir and with the Central Catchment Area surrounding it, it is no wonder that the area is a big draw for hikers. There are many different trails with different levels of difficulty to be found here.
For an easy walk, from MacRitchie Reservoir Park, choose from two sets of boardwalks that provide waterside treks.
Trekkers can take the Chemperai Boardwalk and Jering Boardwalk along the water's edge heading out and return through the forest using the Lornie Trail.
Alternatively, at the other side of the Park, close to the kayak rental kiosk, are the Prunus and Petai Boardwalks. These are also waterside boardwalks which provide nice views of MacRitchie Reservoir Park.
For the more adventurous, we suggest taking a hike around the entire MacRitchie Reservoir. This trail is around 10 km long and a must-do at least once for serious hikers.
---
Labrador Park-Bukit Chermin Boardwalk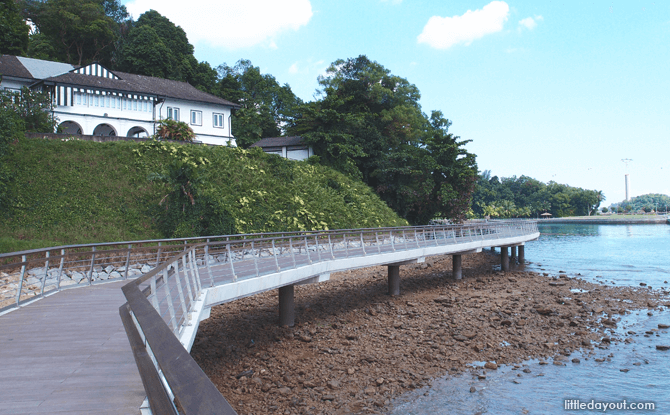 Start off this family-friendly and stroller-friendly walk from Labrador Park. Take a stroll along the seaside promenade at Labrador Park, past the replica of the Dragon's Tooth Gate and on to the Bukit Chermin Boardwalk.
From the Bukit Chermin Boardwalk, you will be able to the only remaining rocky coast on the Singapore mainland and, if you visit at the right time, some of the creatures that live there.
---
Windsor Nature Park-Treetop Walk / Cross-MacRitchie to Bukit Timah Hill
A must-do trek in Singapore to the Treetop Walk at the Central Catchment Area.
Starting off at Venus Drive, make your way along the boardwalk of Windsor Park before hitting the Peirce Track to arrive at the Treetop Walk suspension bridge where you can see the waters of Upper Peirce Reservoir in the distance.
An alternative way to experience this trail is to walk from Venus Drive and Windsor Nature Park to Bukit Timah Hill. To go on this cross-Central Catchment Area hike, after passing the Ranger Station close to the Treetop Walk, keep on heading West and then take a right on to Rifle Range Link. This will eventually lead you on to Bukit Timah Nature Reserve. This is a must-experience trail for serious walkers. Read more about this route here.
---
Southern Ridges
Stretching out from Mount Faber to Kent Ridge Park is the Southern Ridges walk. This well-marked hike in Singapore is relatively easy, save for the distance. It can also be covered in shorter stretches and features various landmarks along the route.
---
Bukit Timah Hill Summit via Caves Road
No list of walking trails and hikes in Singapore would be complete without mention of the ascent up Singapore's "Mount Everest". Most people will take the route up the Main Summit Road to get to the top of Bukit Timah Hill. To get a look at the forest of Bukit Timah Nature Reserve, we recommend making a detour off the Main Road and taking the Caves Road, which will bring you past some old caves chiselled out of the hill, en route to the summit.
---
Dairy Farm Loop
Dairy Farm Nature Park includes walking trails that lead to the Singapore Quarry and the Wallace Trail. For a more vertically-inclined challenge, take the Dairy Farm Loop.
This walking trail is categorised as "Difficult" because of its steep ascent up the foothills at the base of Bukit Timah Hill. However, you will feel a sense of accomplishment once you have completed it. Be mentally prepared for plenty of stair-climbing.
[Editor's Note, Aug 2021: Take note that this route is closed for maintenance works.]
---
Coney Island Park
Take a trek along gravelly paths at Coney Island Park. This island off the coast of Punggol has been kept in a natural state. You can walk under casuarina trees and explore less-visited beaches at the park. To extend your trek to Coney Island Park, you can also pay a visit to Lorong Halus Wetland and push on to Pasir Ris as well.
---
Imbiah Trail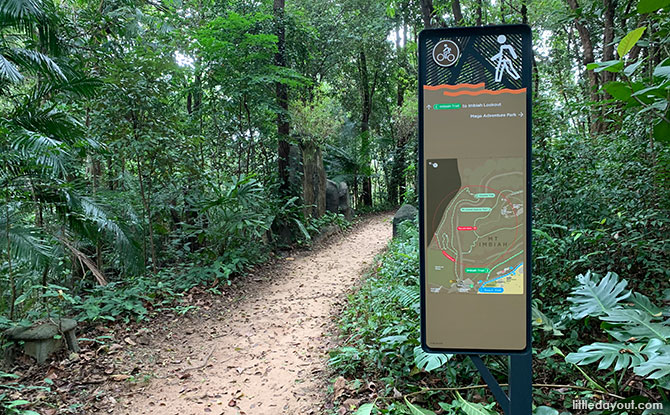 When most people think of Sentosa, they think of swanky beaches and fun attractions such as the luge. However, not too far away from all these attractions is a very different side of Sentosa. The Mount Imbiah walking trail winds its way through the secondary forest leading to an old British military structure and Mega Adventure Park. It is a chance to experience nature on Sentosa.
---
Mandai T15
The Mandai T15 has one end at Mandai Road and the other at Chestnut Nature Park. It is a trail that will bring you along the fringe of the Central Catchment Nature Reserve and you might even encounter some wildlife along the way. Read more about this hiking trail in Singapore here.
---
Changi Coastal Walk
The Changi Coastal Walk follows the shoreline off Changi. This trek in Singapore is made up a variety of walking paths including boardwalks, beachside walks and grassy trails. From the Changi Coastal Walk, you can view kelongs in the distance and ships sailing past. End off your trek at Changi Village for a meal or drinks with family and friends.
[Editor's note, Oct 2021: Sections of the Changi Coastal Walk are currently closed for maintenance.]
---
Cross-Botanic Gardens Walk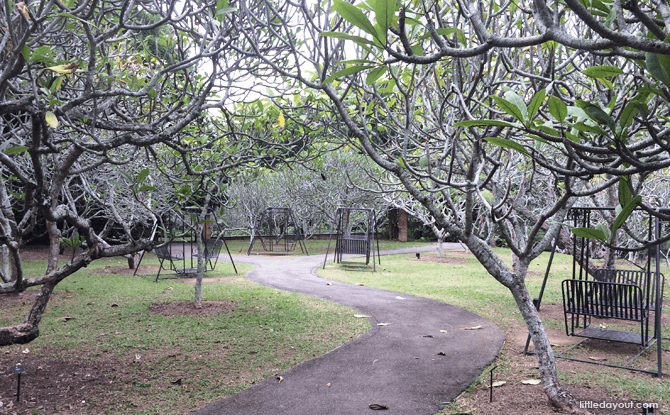 Most people visit Singapore Botanic Gardens focus on one or two attractions only. To experience the variety of environments that Singapore Botanic Gardens has to offer, take a walk from the Tanglin Gate to Jacob Ballas Children's Garden. Along the way, you can pay a visit to attractions such as the National Orchid Garden, the Learning Forest, the Healing Garden and more. With well-paved routes, this is a walk-in Singapore that can be done even with strollers.
---
Sungei Buloh Wetland Reserve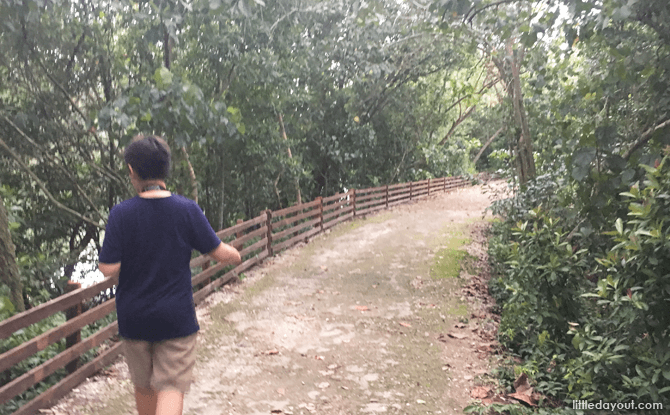 Pay a visit to the wetlands found in the Northwest of Singapore. The walking trail at Sungei Buloh Wetland Reserve consists of a gravel path that circumnavigates the Reserve's tidal pools. Keep a lookout for wildlife. Besides birds and monitor lizards, other creature you may be able to spot include the estuarine crocodile, otters and horseshoe crabs.
---
Ubin Town To Chek Jawa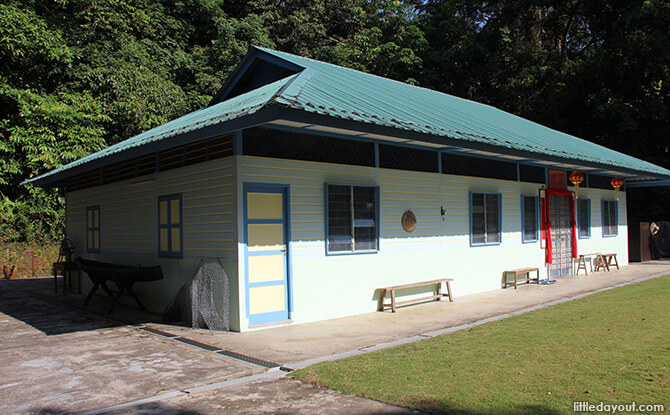 To relive those kampong days, pay a visit to Pulau Ubin. Experience the rustic life on the island by first paying a visit to Ubin Town. Once you have stocked up with supplies, take a trek from Ubin Town to Chek Jawa. Along the way, you can view old kampong houses, an orchard and imagine life in the old days.
---
Rail Corridor
This Rail Corridor stretches down from Kranji to Tanjong Pagar. It offers a chance to experience green stretches of Singapore and opportunities to walk over some historic truss bridges too. This walk in Singapore can be attempted in various sections and stretches. These include the Rail Corridor Central, Rail Corridor North and Rail Corridor South. The adventurous can branch off the Rail Corridor into the Clementi Forest and Maju Forest Trail.
---
Singapore River Walk
Follow in the footsteps of history along the Singapore River. Start from Merlion Park, walk past Esplanade Park and historic monuments around the Civic District such as Victoria Concert Hall before proceeding onwards towards Clarke Quay. Carry on along the "Belly of the Carp" and you will arrive at Kim Seng Bridge, where some consider as the source of Singapore River.
---
BONUS IDEA
Thomson Nature Park
If you want to look for a place to wander and just get lost, we suggest Thomson Nature Park. There are several routes which will bring you past the lots of old kampung houses. Signboards tell you about the families that once lived in the kampung. To extend you walk, you can exit from Old Upper Thomson Road and make your way to Lower Peirce Reservoir Park where there Oncospermum Trail will lead you to the quiet and pretty park.