It is December! And as we enter into the last month of 2023, there are so many things to do this weekend in Singapore, 2 and 3 December 2023 that we almost don't know where to start. If you are looking for fun things to do with the family and kids this weekend, you are in for a treat and as always, can you also check out even more ideas for the holidays here!
---
What to Do This Weekend in Singapore: 2 & 3 December 2023
Smurfs Meet-&-Greet
Get to meet the leader of the Smurfs, Papa Smurf, this weekend at City Square Mall. Snap a smurfy selfie with him and Smurfette at The Smurfs meet-and-greet session. Simply spend $50 at the mall to redeem a meet-and-greet pass. The Smurfs meet and greet takes place on 2 and 3 December at 4 pm and 7 pm.
Get the full details about how to redeem the passes here.
---
Create Your Own Christmas Ornament at HarbourFront Centre
Kids can learn how to make a charming ornament and add your personal touch to the family's Christmas tree at HarbourFront Centre on 2 and 3 December 2023. Accumulate a minimum spend at the mall to redeem a pass to this interesting workshop. There are also different photo spots and gifts to redeem at the mall.
Find out more about HarbourFront Centre's Santa's Toy Factory Adventure.
---
Space Fest @ EXPO 2023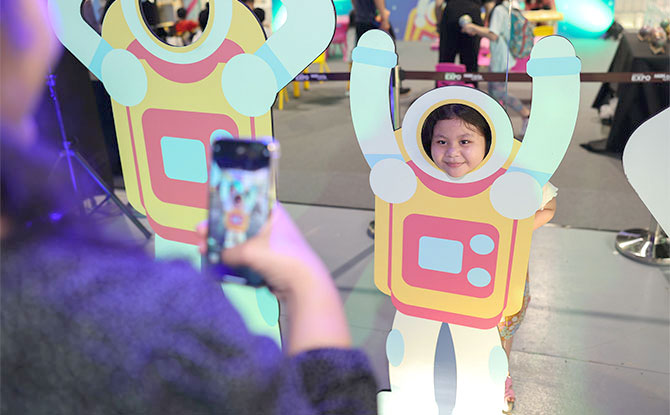 Singapore's largest indoor space-themed carnival takes place from this Saturday, 2 December 2023. Take your loved ones for an exciting day of family-friendly interstellar activities! There is an intergalactic playground, featuring over 20 space-themed carnival experiences that includes exhilarating rides and interactive craft activities for kids from ages 2 and above. Enjoy a delectable selection of food & beverage and retail offerings at the Zero-G Bistro, and Aurora Bazaar to tickle your taste buds.
Find out more about Space Fest @ EXPO 2023.
---
All Stars Christmas @ Rochester Mall
Celebrate this Christmas with an energetic twist! All Stars Christmas @ Rochester Mall is happening on 2nd December 2023 from 12 pm to 5 pm. Bring your A-game and running shoes for a day filled with sporty fun and a ninja obstacle challenge! Be among the first 300 to complete three game stations to redeem a FREE goodie bag. Additionally, you can redeem a $10 UE Malls voucher if you check-in or tag Rochester Mall with a photo taken during the event on Facebook!
Get more details about All Stars Christmas @ Rochester Mall.
---
House on the Hill Mount Sophia Campus Open House (2 Dec)
House on the Hill's award-winning Mount Sophia campus is throwing its doors open! Explore this charming Montessori school at its Open House on Saturday, 2 December 2023, 9 am to 12 pm.
At the Open House, you will get to experience House on the Hill first-hand, discover their teaching methods, have a chat with the principal and staff, and find out more about its gold-standard Montessori learning environment!
Get more details about the House on the Hill Mount Sophia Campus Open House.
---
Jumptopia Playful Wonders
Step into the enchanting world of Jumptopia Playful Wonders, a magical holiday destination overflowing with joy and excitement!
The first zone, open to the public, beckons with thrilling Kiddy Go-Carts (available at a fee), a delectable array of food and beverages, entertaining claw machines, and a treasure trove of merchandise for your Christmas shopping delight. In the second zone, which is ticketed, prepare to be dazzled by an array of unique and colorful giant inflatables, including some whimsically artsy creations and others that are mechanical marvels with automated features.
Get more details about Jumptopia Playful Wonders.
---
I Paint my Singapore Exhibition by Yip Yew Chong
Take a journey back in time and uncover stories hidden with artist Yip Yew Chong's 60-metre-long painting at his solo I Paint my Singapore exhibition, ongoing at Raffles City Convention Centre, Level 4 Foyer. Captured are scenes as diverse as long-forgotten villages on off-shore islands to the urban sights of the old Restricted Zone and buses advertising Swing Singapore along Orchard Road.
Get more details about what to expect at this free exhibition.
---
Christmas Wonderland
Be dazzled by stunning light displays, experience 'snow' in the tropics, hop onto amusement rides, soak in the holiday cheer, take a picture with Santa Claus, have a go at carnival games, dine on festive treats and catch performances by local artistes at Christmas Wonderland. The yuletide event opens on 1 December 2023.
Find out more about what you can look forward to at Christmas Wonderland 2023.
---
Lights Out Celebration
Brought to you by Temasek Shophouse Let's Jam Fellowship of Musicians, the Lights Out Concert on 2 December will showcase a range of music genres performed by musicians from diverse backgrounds, ages and abilities, who come together to jam, creating harmonious music and long-lasting friendships.
This is as the Temasek Shophouse temporarily closes from 4 Dec till 2025 for their extension development project to provide more space for social and environmental projects. Get more details about the Lights Out Concert.
---
Sporty Playdate
This day-long extravaganza features a range of engaging activities designed for both parents and children (4 to 12 years old). Participants can look forward to Parent-Child Learn-to-Play Canoe Programme, or get sporty with the Multi-Sport Programme in athletics, hockey, and volleyball. Not to forget, the Family Dance Fitness Workout and the thrilling Family SportQuest challenge! Get more details about Sporty Playdate.
By the way, did you know that you can use your child's ActiveSG credits to encourage him or her to lead an active lifestyle and pursue his or her sporting passions? ActiveSG credits can be used for entry into facilities like ActiveSG swimming pools and to offset fees for ActiveSG school holiday programmes.
Find out more about using ActiveSG credits and the ActiveSG school holiday programmes.
---
Family Foam Blaster FaceOff
Dads, have a friendly round of foam blaster fun this weekend on 2 December afternoon at Segar Road, Bukit Panjang. Sign up as a family squad and battle other families in this high octane family activity. Register here.
---
World on a Plate!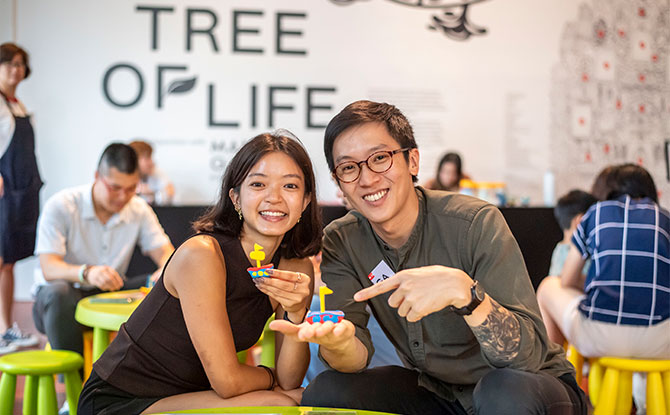 Happening this weekend from 1 to 3 December 2023 at the ACM Green, World on a Plate! unveils the multicultural influences that have led to the creation of iconic Asian dishes and find out where your favourite foods come from. There are a wide range of drop-in activities and experiences, as well as talks and participatory workshops led by expert chefs and food historians. Celebrate the coming together of cultures with music and dance from Asia and the Americas at this Asian Civilisations Museum event.
---
Get Your Christmas Shopping Done – Tax Free!
Want to get started on your Christmas shopping. We've got a hack for you. Find out how you can shop tax-free in a Christmas gift guide.
---
Family Racing Fest
Happening at the Heartbeat @ Bedok atrium from 1 to 3 December 2023, Family Racing Fest has a Free-to-Play track where you can race your way to the finish line in radio controlled model cars! The track will be open during the following dates and times:
1 December – 12 pm to 6 pm
2 & 3 December – 10 am to 6 pm
You can also watch professional R/C hobby racers compete in four different race categories of the 'Singapore Indoor Touring Championship'.
---
Giving Week
1 to 7 December is SG Cares Giving Week which celebrates the spirit of giving. Find out how you can give to others by sharing your Time, Talent, Treasure and Voice, together with families and friends in support of a cause that you are are passionate about. Get more ideas on how you spread generosity in this season of giving.
---
Indoor Playground Fun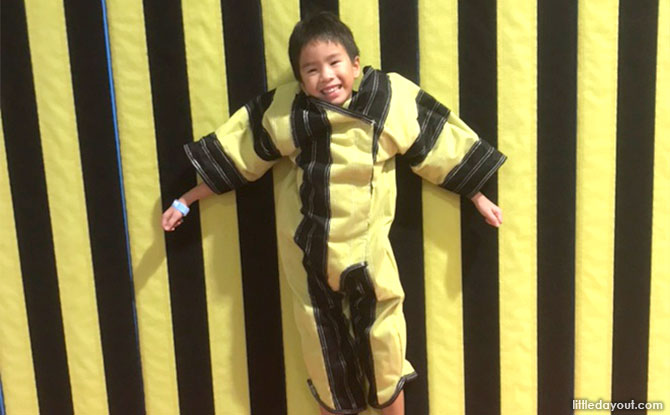 Kids love heading out to indoor playgrounds for some fun and activity. Want to discover a new indoor playground or find the one that is closest to you? Check out our Amazing Guide to Indoor Playgrounds in Singapore.
---
Mr. Bucket's Christmas Village
Cacao-ing down to Christmas? Get yourself and your loved ones chocolate gifts at Mr. Bucket's inaugural Christmas Village at the chocolate factory in Dempsey! The chocolateria transforms into a festive village that reminds us of the Christmas markets in Europe, with mulled wine, hot chocolate, s'mores, and a Christmas Tree creation corner with unlimited toppings!
Get more details about Mr. Bucket's Christmas Village.
---
Heads Up: Enjoy 20% Off First-Year Premium Till 31 December 2023
Did you know that from now till 31 December 2023, Income has a promotion where you can get 20% off your first-year premium on its Enhanced IncomeShield. As parents, this can help to safeguard against life's uncertainties and reduce the financial burden that medical emergencies can have on the family.
Get more details on the this current promotion here before it ends.
---
Download Our Free Little Day Out Handy Guide to the Year-end Holidays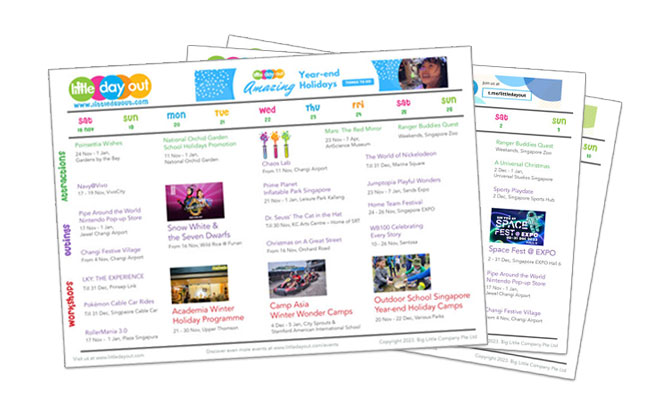 Want to get an overview of what's on for the year-end school holidays? Download our free handy holiday guide to the year-end holidays here.
This story contains affiliate links. This means we earn a small fee if you purchase something through a link from our website. There is no additional cost to you and goes towards supporting Little Day Out's efforts to deliver the best news and reporting for families