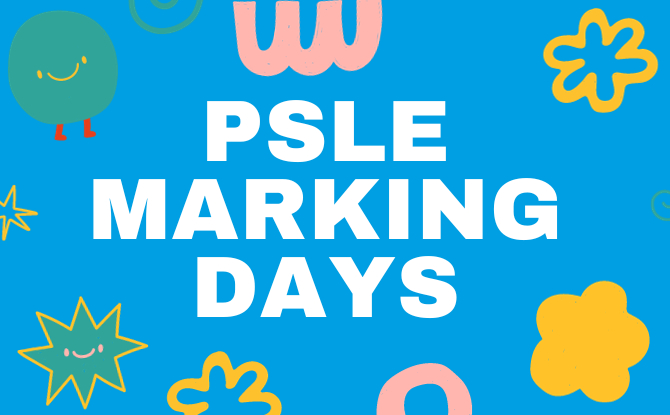 If your child is one of the lucky ones who can take a breather during PSLE Marking Days from 16 to 18 October 2023, you may be looking for things to do over those three days. Or maybe he or she just needs a short breather from examination preparations and you are wondering hat you can do to help him or her decompress.
We have several ideas and activities you can do over the PSLE Marking Days in Singapore; there is always plenty to do and explore around Singapore. From places of attraction to fun spots, here are some ideas of what to do during the PSLE Marking break!
---
Things to Do During PSLE Marking Days 2023
Free Entry to Changi Experience Studio for P6 Students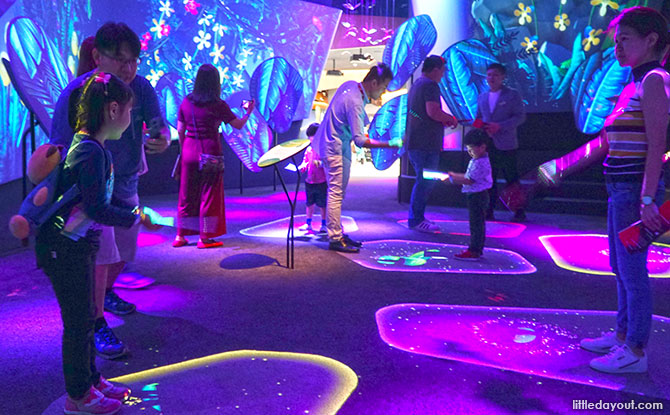 ---
-- Story continues below --
How about visiting Changi Experience Studio? All PSLE students can unwind and celebrate at the Changi Experience Studio for free. One student can enter the attraction for free with every paying adult. Located on Level 4 of Jewel Changi Airport, Changi Experience Studio allows visitors to go on an exciting journey through the virtual world of Changi Airport.
Enter a world where you can play a variety of airport roles, including retrieving airport trolleys, and being an immigration officer or groundhandler. Stories projected at interactive exhibits and immersive shows will reveal what happens behind the scenes at Changi Airport.
Students simply need to present a valid student pass issued by Ministry of Education at the Changi Experience Studio Ticketing Counter to enjoy this exclusive PSLE students promotion. The free entry for PSLE students can be redeemed at CES Ticketing Counter, Level 4 only.
---
Coding Lab Post-PSLE October Camp
Coding Lab's MIT-inspired, award-winning methodology will get coders excited. Choose to enrol in the post-PSLE camps from 16 to 18 October. Learn Python, App development or Minecraft at the full-day camps from 9 am to 4 pm.
Use the promo code LDO5 to get 5% off, plus stack the code CODEHANGOUT for group signups of 3 of more!
Find out about Coding Lab's PSLE Marking Days camp.
---
Kayaking in Singapore
Since the weather is relatively dry on most days, what about heading out to kayak?
Since we have a number of reservoirs and are surrounded by sea, it is easy to go kayaking in Singapore.
For kids, sitting in the kayak and learning to paddle is one way of experiencing water sports safely. This outdoor activity also gives them a chance to stretch their arms while experiencing a different environment on the water.
Find out where you can rent a kayak in Singapore.
---
Visit The BattleBox at Fort Canning Park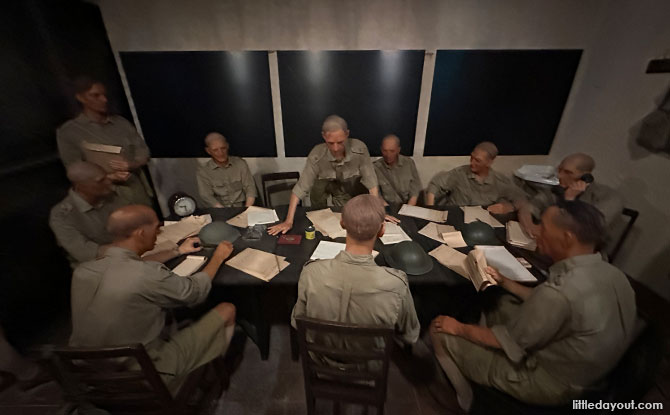 The BattleBox at Fort Canning is now open for free to visitors! Hidden in secret tunnels deep under Fort Canning Hill, top military commanders convene in what is now known as The BattleBox to deliberate the fate of hundreds of thousands.
Paying a visit to The BattleBox is like stepping back in time to the eve of the fall of Singapore.
The command bunker now serves as a museum and is one of our favourites, providing a look back into the past and the fateful events that led to the fall of Singapore.
Since you are in the vicinity, why not explore Fort Canning and see the rich flora and heritage of the Forbidden Hill. Plus, there is the ever-popular Jubilee Park to play at!
---
Explore a Playground
Head to your nearest playground for some free play time! Outdoor play time is always welcome by the kids. You can read our list of outdoor playground in Singapore that we love. These include Forest Ramble in the West at Jurong Lake Gardens.
Another of our favourites is the Sembawang Park playground. In addition to climbing up and down the battleship playground and playing in the sand, you can also pay a visit to the new playscape for kids at the park's therapeutic garden.
Speaking of therapeutic gardens, those living in the east may wish to check out the KPMG Wellness Garden and its nature playgarden. Plus, you can always then take the kids cycling along East Coast Park too.
---
Pay a Visit to Singapore Botanic Gardens
Singapore Botanic Gardens is an iconic place to be – for both tourists and locals alike. Its lush greenery in the middle of the city, rich historical background, plant collections and stunning variety of flora makes it a must-visit.
From rare orchids, towering trees, tranquil ponds, playgrounds, the national gardens are a hub of nature, art, heritage and a favourite place for walks and jogs. There are also several play areas that children will love!
COMO Adventure Grove at Singapore Botanic Gardens' Gallop Extension is a wonderful nature playgarden for children. This family-friendly section of Singapore Botanic Gardens is filled with play elements which draw inspiration from the greenery of natural habitats.
Jacob Ballas Children's Garden is also Asia's largest garden dedicated to children. Its theme of "Life on Earth Depends on Plants" aims to educate and nurture a love for nature in children.
Evidently, the garden is full of plants – flowers, herbs, trees, forests, ponds, stream even a waterfall. Play areas also incorporate the theme of plants and even use plants as its play structures.
---
The World Of Nickelodeon
Enter The World of Nickelodeon to engage in interactive gameplay and immersive exploration with well known characters while experiencing a world of entertainment and adventure. The World of Nickelodeon is back at Let's Play @ Marina Square.
At The World of Nickelodeon, kids can join the PAW Patrol pups on their fire and rescue missions by assisting the pups. At the Teenage Mutant Ninja Turtles Ninja Training obstacle course, kids can test out their strength and fitness. They will also love playing Giant Krabby Patties in the background while hanging out in the SpongeBob-themed play area.
These are just some of the activities at The World of Nickelodeon.
---
Chrysanthemum Charm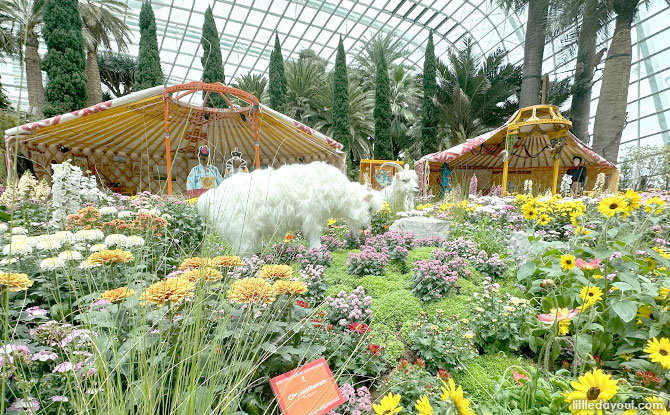 Inspired by the open grasslands and wild beauty reminiscent of the steppes of Mongolia, Chrysanthemum Charm at Gardens by the Bay's Flower Dome features over 80 varieties of chrysanthemums, including more than 10 making their Southeast Asian debut.
The floral display also features gers, the tent-like structure that are an integral part of Mongolia's nomadic culture, along other displays of the Central Asian country's heritage.
Find out more about Chrysanthemum Charm.
---
PSLE Marking Days Ideas
We hope that these provide you with some ideas on what to do if your kids are able to spend a bit of time off during the PSLE Marking Days. Whether they don't have exams, or are the PSLE batch who have finished, or just need to take a bit of breather from exam preps, we hope that you have a wonderful time and maximise it with them.
If you enjoyed this story, you may also enjoy this one about student care centres in Singapore.