Little Day Out Print Magazine
Get the buzz on the latest family-friendly spots and activities for each mid-year and year-end school holiday period. Click below to get your e-version or hard copy print edition of the Little Day Out Print Magazine.
Past Print Magazine Issues
Share this great gem of a magazine with your friends and family!
About the Little Day Out Print Magazine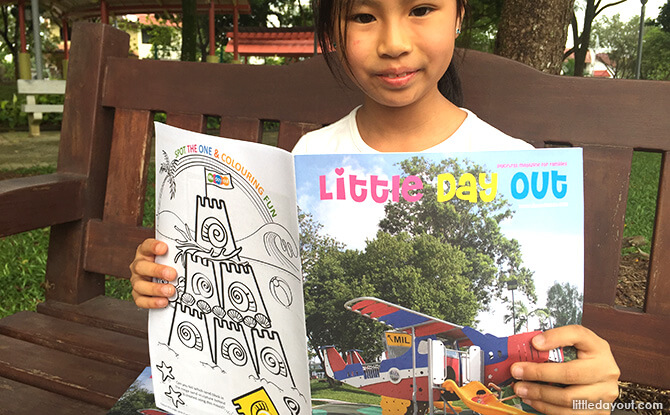 Since 2012, Little Day Out has been providing inspirational ideas and activities on the best of Singapore and the region for families with young children. In commemoration of its fifth anniversary, Little Day Out proudly presented the inaugural print issue of Little Day Out magazine for the June 2017 school holidays.
Brought to you by the same team behind the website, the Little Day Out magazine presents the best ideas, activities and places for families in Singapore and around the region.
When to Get the Little Day Out Magazine
As a round-up of the latest news for young families and as a guide for parents on how to maximise family time each holiday, each print edition of this priceless magazine is optimally timed for each June and December school holiday in Singapore.
Where to Find the Little Day Out Magazine
Published by Singapore-based Big Little Company Pte Ltd, the media publishing company behind Little Day Out, the Little Day Out print magazine has a circulation of 15,000 copies.
The print version of Little Day Out is distributed free of charge and is available from selected family-friendly attractions, enrichment centres, preschools, restaurants and cafés. To see the full list of places where you can get the Little Day Out magazine, click here.
Get In Touch
If you have any feedback for us, like to share a story, want to advertise with us or display the magazines at your establishment, get in touch with us. We love to hear from you!
Editorial & Feedback: hello@littledayout.com
Advertising Sales: advertise@littledayout.com
Distribution & Subscriptions: team@littledayout.com