Calling all fans of Dora the Explorer, PAW Patrol, SpongeBob SquarePants, and the Teenage Mutant Ninja Turtles! The World of Nickelodeon is back at Let's Play @ Marina Square from 23 September 2023.
Enter The World of Nickelodeon to engage in interactive gameplay and immersive exploration with well known characters while experiencing a world of entertainment and adventure.
---
The World of Nickelodeon at Let's Play @ Marina Square
At The World of Nickelodeon, kids can join the PAW Patrol pups on their fire and rescue missions by assisting the pups in spotting trouble from the Lookout Tower's prime vantage point of Adventure Bay.
The Teenage Mutant Ninja Turtles Ninja Training obstacle course will allow kids to test out their strength and fitness.
---
-- Story continues below --
Kids will love playing Giant Krabby Patties in the background while hanging out in the SpongeBob-themed play area.
Fans of Dora the Explorer can show off their artistic skills at the Dora's Colouring Hub, while those who enjoy sports can join Dora's Sports Club.
There will be opportunities to interact with these well-known characters and snap lots of pictures too.
---
Highlights and What to Expect at The World of Nickelodeon at Marina Square
PAW Patrol – Fire Fighter Water Rescue
Prepare to join in an adrenaline-pumping fire and rescue mission like never before with the brave PAW Patrol Pups!
Kids will work to put out fires and save the day. Grab hold of the water hose, take aim, and unleash your inner hero. Kids can take on fiery challenges and prove that safety and adventure go hand in paw as they earn their honorary membership in the PAW Patrol!
---
PAW Patrol Bouncy Castle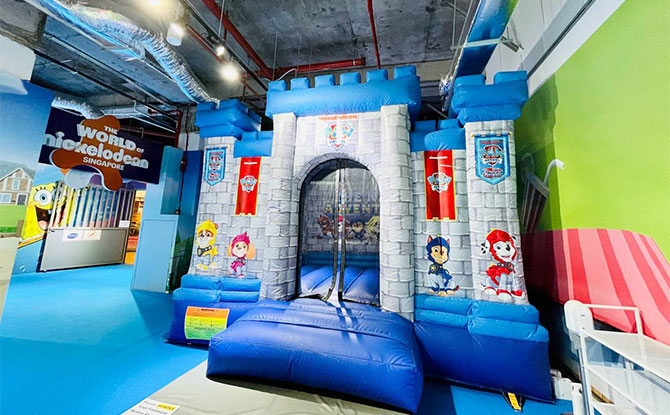 Bounce the day away at PAW Patrol's Bouncy Castle if you're looking for a place where fun knows no bounds and imagination soars.
---
PAW Patrol– Exca-venture
Get behind the wheel of the ultimate construction vehicle and start scooping and excavating the balls into the pits. Scoop some balls into the excavator's back bucket to double the fun and excitement, and assist the puppies in finishing their BOW-WOW construction project in record time!
---
PAW Patrol– Lookout Tower
The PAW Patrol Lookout Tower slide will be a big hit with young children. Your little explorers can immerse themselves in Adventure Bay's thrills at this tower! This tower is climbable by kids, who can then slide down to the ground!
---
PAW Patrol – Pupzle!
Improve your logical thinking with a sliding puzzle. Drag the puzzle pieces into their correct places to complete the level.
---
PAW Patrol – Pup Pup Boogie Dance Grid
Kids can show off your PAW-some dance moves by shaking it up.
Hit the dance floor to perform the Pup Pup Boogie Dance. Earn points by performing certain dance moves in the appropriate coloured grids. If you step in a danger zone, you'll lose points.
---
Teenage Mutant Ninja Turtle– Ninja Quest
Older children can put their fitness and endurance to the test by training to be ninjas at the Teenage Mutant Ninja Turtle Ninja Training obstacle course.
---
Dora the Explorer Fun Colouring
By giving your favourite Dora characters bright colours, you can make your imagination come to life! Choose a friend for Dora and use your favourite colours to make the character come to life.
---
Dora The Explorer – Sports Club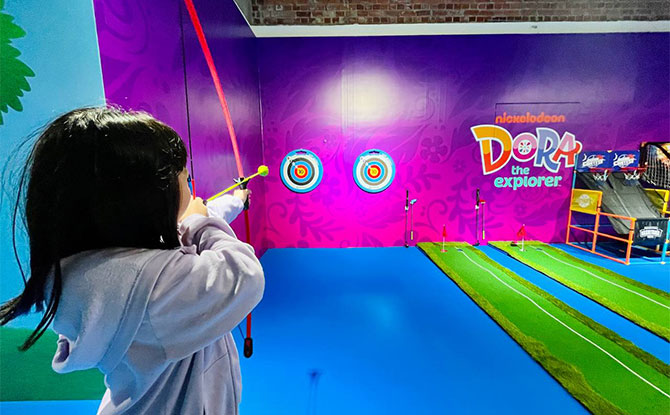 Sports fans can join the Dora Sports Club and participate in activities like basketball, archery, and mini golf!
---
Dora the Explorer Food Hunt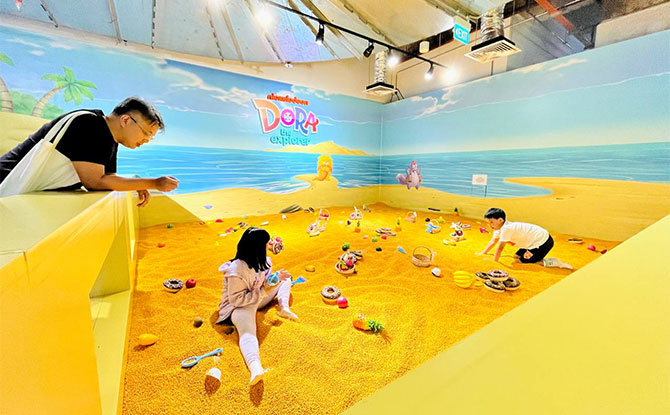 Find one of Dora's favourite foods that Swiper has hidden in the beach's sand.
---
Dora The Explorer – Jump-a-thon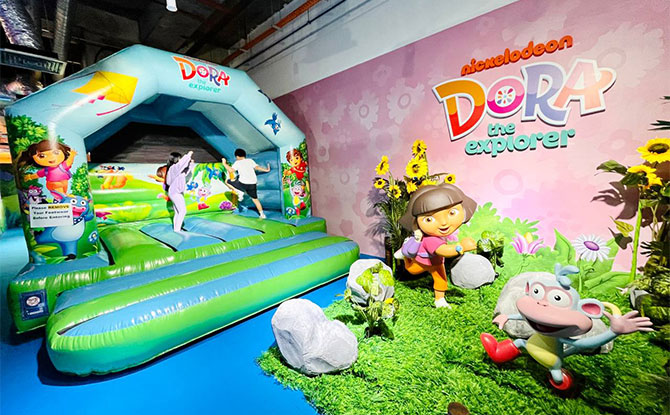 Jump up and down with joy in Dora's bouncy inflatable.
---
SpongeBob SquarePants – Giant Krabby Patty Stacking Cushion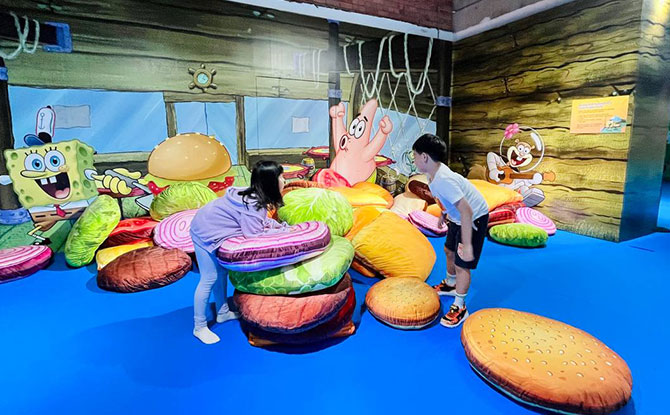 Enjoy some SpongeBob Giant Krabby Patties by stacking the cheese, lettuce, and bread to create a massive burger.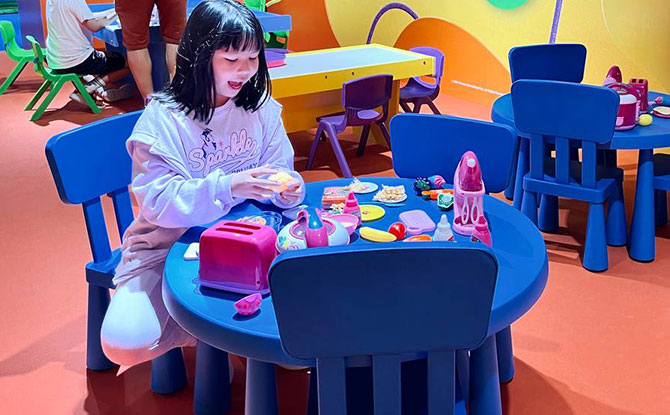 There are also other play areas around the World of Nickelodeon like SpongeBob SquarePants Krusty Pool and the World of Nickelodeon Play-Time area.
These different activities cater to children's different interest, whether they are fun-loving explorers, puzzle or sports enthusiasts.
The World of Nickelodeon opens on 23 September 2023 and runs till 14 January 2024.
The World of Nickelodeon location is at Marina Square, #03-208/209.
Tickets are priced at:
Weekdays (Mon to Thur) – $28
Weekends (Fri to Sun including Public Holiday and School Holiday from 18 Nov 2023 to 1 Jan 2024) – $32
Get your tickets to The World of Nickelodeon.
If you enjoyed this story, we think that you may also enjoy this one on drifting bumper cars in Singapore.
This story contains affiliate links. This means we earn a small fee if you purchase something through a link from our website. There is no additional cost to you and goes towards supporting Little Day Out's efforts to deliver the best news and reporting for families.