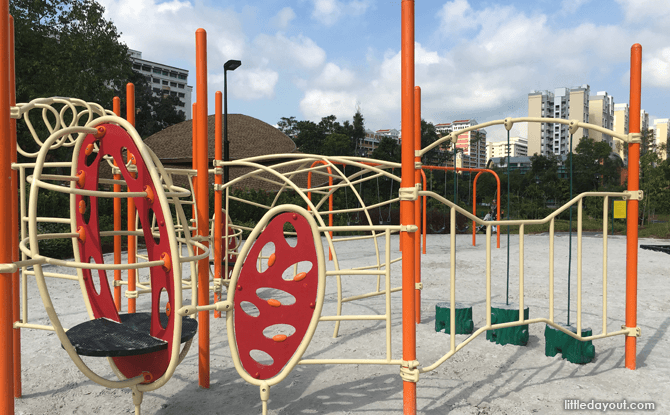 In November 2015, a 3.8-hectare extension was officially added to the Zhenghua Nature Park. Located at Segar Road, close to residential flats, this extension includes a sand-based children's playground, an open green and amenities for visitors.
While the Zhenghua Park Extension is easily accessible (fairly expected we think), the rest of Zhenghua Park invites more venturing and exploration.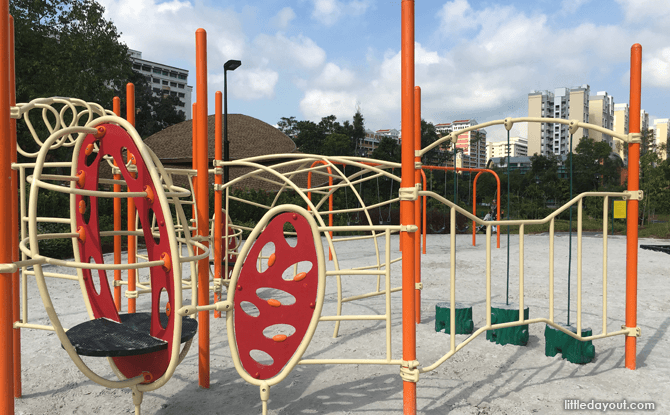 Running alongside the Bukit Timah Expressway for about 2.5 km, Zhenghua Nature Park is long and linear. Extending all the way from Bukit Panjang estate in the North to Dairy Farm Road in the South, it sits at the edge of the Central Catchment Area. One of its purposes is as a green buffer for the forest to the urbanity of Bukit Panjang.
---
-- Story continues below --
Park-goers can choose from either the urban tarmac closer to Bukit Panjang town or explore gravelly trails leading off toward the Bukit Timah Reserve after Cashew Road. In either case, be prepared for undulating pathways with steep slopes.
Here are a few sights from our exploration of Zhenghua Nature Park.
A "farm patch" sits beside a modern condominium block. See if you can spot the person in a wide-brimmed hat. This is not far from Bukit Panjang Neighbourhood 2 Park.
Children's playground close to Block 247 Bangkit Road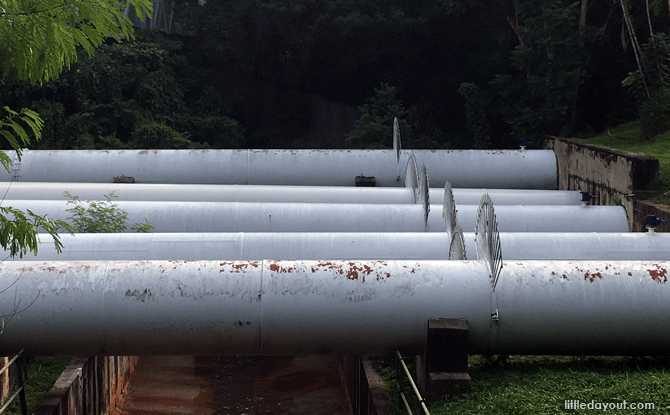 Water pipes leading to Johor.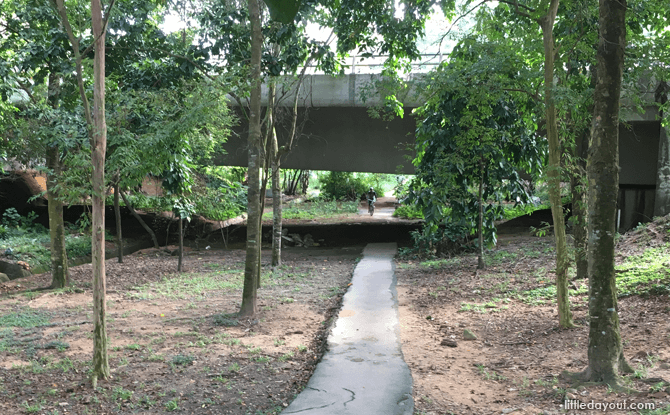 Trail under a Bukit Timah Expressway flyover heading into Chestnut Nature Park and the Central Catchment Area.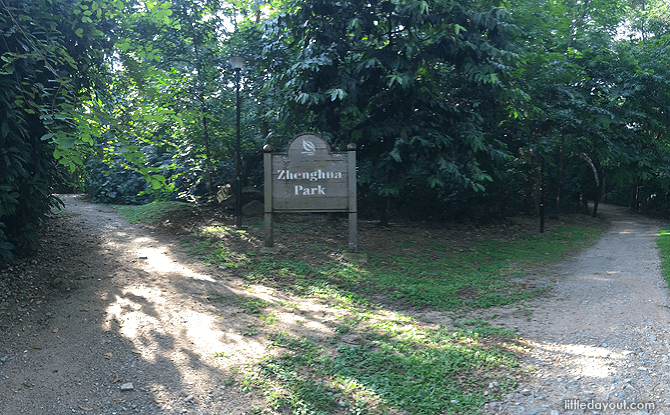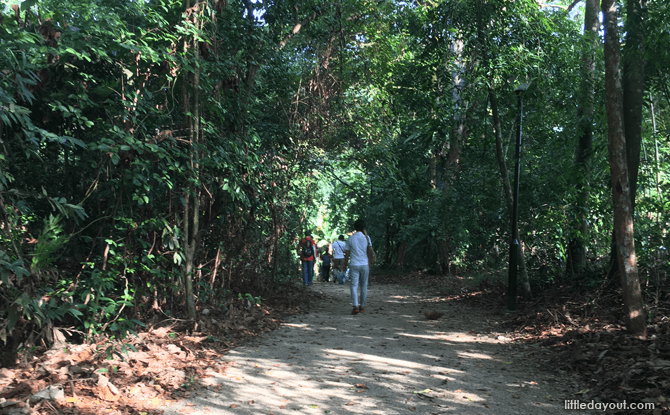 Leave the tarmac behind and head back to nature South of Cashew Road.