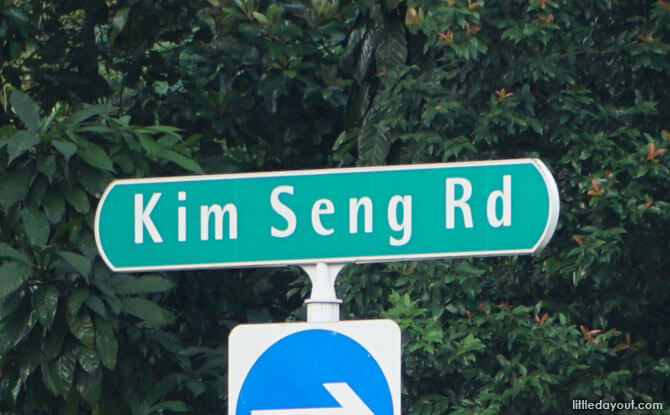 Kim Seng Road sits at the edge of the city, connecting River Valley Road to Havelock Road. Today, its most prominent landmark is the Great World City shopping mall.
Who is Kim Seng Road Named After?
Kim Seng Road is named for Tan Kim Seng, a prominent Peranakan merchant who lived from 1805 to 1864.
Kim Seng Road runs through an area that was owned by Tan Kim Seng.
Two other nearby roads are also associated with Tan Kim Seng, Jiak Kim Street and Jiak Chuan Road. These two roads are named after two of his prominent grandsons, Tan Jiak Kim and Tan Jiak Chuan.
---
-- Story continues below --
Who is Tan Kim Seng?
Born and educated in Malacca, Tan Kim Seng made his way down to Singapore and started Kim Seng and Company in 1840. As a philanthropist, he supported the Tan Tock Seng Hospital and Chui Eng Si E, a free school for boys at Amoy Street.
As a well-known Chinese leader in both Singapore and Malacca, he was appointed as Justice of Peace in 1950 after Tan Tock Seng's death.
He made donations to improved Singapore's water supply. In 1857, he donated $13,000 (a huge sum in those days) for the improvement of the public waterworks to bring water from the reservoir to the town area.
However, the works he intended the money for were never completed in his lifetime.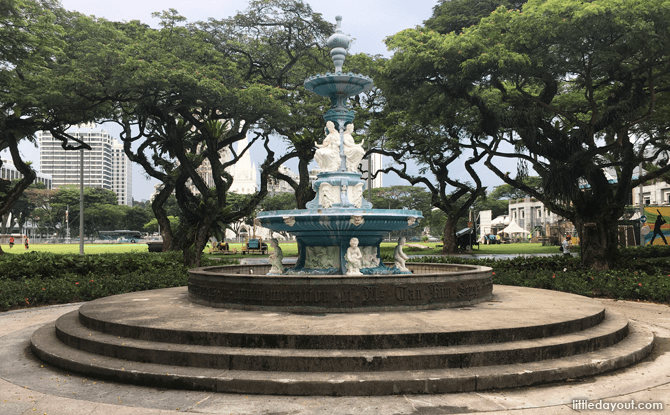 In 1882, years after his death, the colonial government erected the Tan Kim Seng Fountain at Fullerton Square in recognition of his generous donation. The fountain was later shifted to Battery Road in 1905 and again to Esplanade Park in 1925, during the construction of the Fullerton Building.
Tan Kim Seng died at the age of 57 in Malacca and is buried there.
You can view his last will and testament online here.
If you visit Malacca, you can stay at his ancestral home which now operates as a heritage hotel, Hotel Puri.
Other Interesting Facts About Kim Seng Road
Kim Seng Road stretches over the upper reaches of the Singapore River via the Kim Seng Bridge.
In the 1930s, the plot of land where Great World City now stands was developed into an amusement park. During World War Two, it was briefly turned into a prisoner-of-war camp before reopening as a leisure location for Japanese soldiers.
After the war, the Great World Amusement Park was revamped but finally closed in 1964 due to falling visitor numbers.
The current Great World City complex opened in 1997 and is comprised of retail shops, offices and serviced apartments.
From April 1958 to February 2002, Singapore Press Holding's Times House stood at the junction of Kim Seng Road and River Valley Road where The Cosmopolitan condominium now stands. This was the headquarters of The Straits Times, where newspapers came off the production line, before it shifted to News Centre in Toa Payoh North.