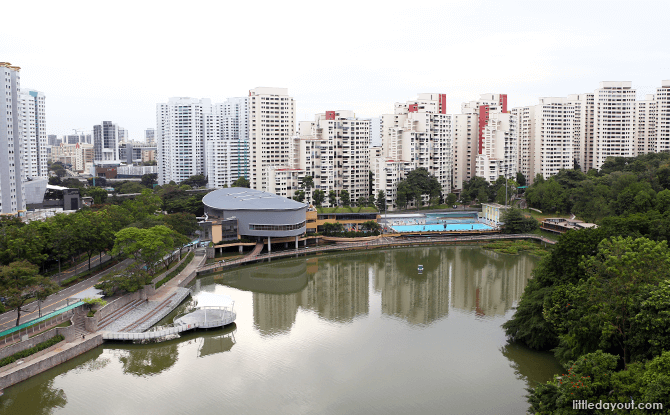 Pang Sua Pond, a stormwater collection pond in Bukit Panjang, has received a makeover and is now home to Singapore's second largest floating wetland.
The newly-refreshed pond was officially opened by Prime Minister Lee Hsien Loong on 25 March 2017. Among its new features are a wellness centre and a 480-metre long boardwalk that connects the surrounding blocks of flats and Senja-Cashew Community Centre.
---
Pang Sua Pond
The manmade Pang Sua Pond is one of 16 stormwater collection ponds built in the 1990s. It serves to collect rainwater runoff from the surrounding area and alleviate the possibility of flooding during a heavy downpour.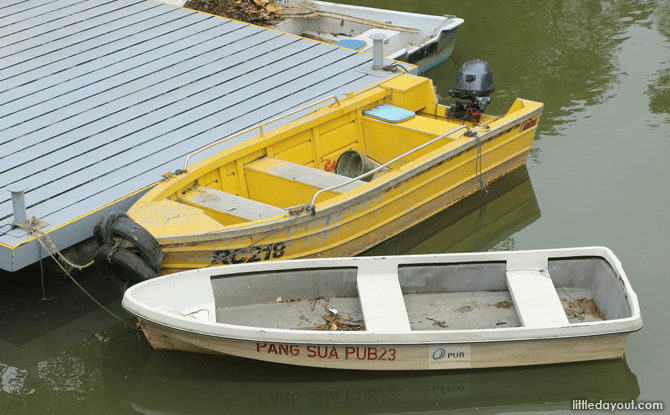 From Pang Sua Pond, the water is pumped to Upper Seletar Reservoir for treatment and storage.
---
-- Story continues below --
The area is no stranger to water-related improvement efforts. Back in the 1970s, the nearby Sungei Pang Sua was part of the "Keep Our Water Clean" campaign. At that time, efforts were expended to desilt Sungei Pang Sua and allow rainwater to flow to the reservoirs.
---
Floating Wetlands and More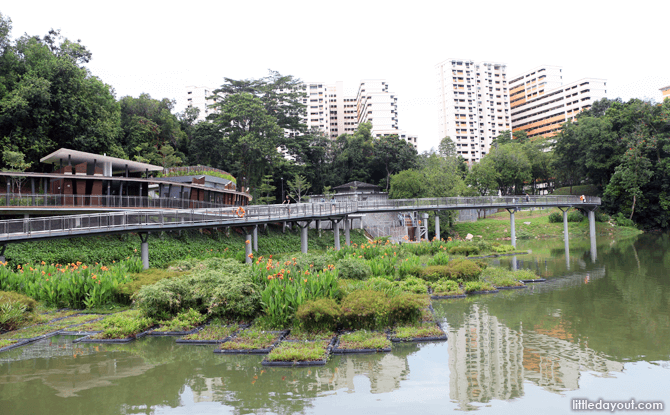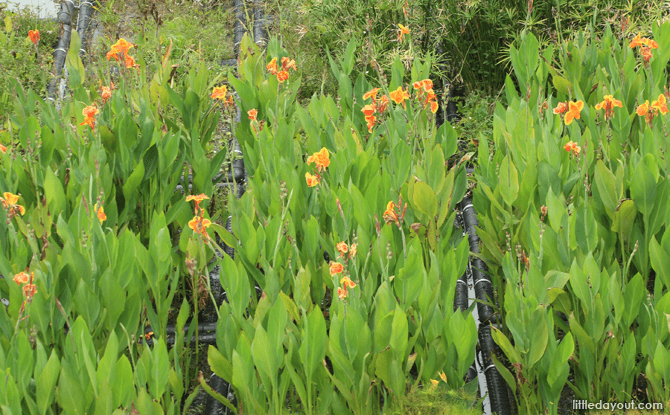 With this revamp, the waters of Pang Sua Pond have been beautified with a floating wetlands dotted with colourful flowering plants.
The plants at the floating wetlands do not only play an aesthetic role, but also help improve water quality and encourage biodiversity.
In addition to the 3G Wellness Centre, other facilities at the pond include a stage and lookout decks along the boardwalk.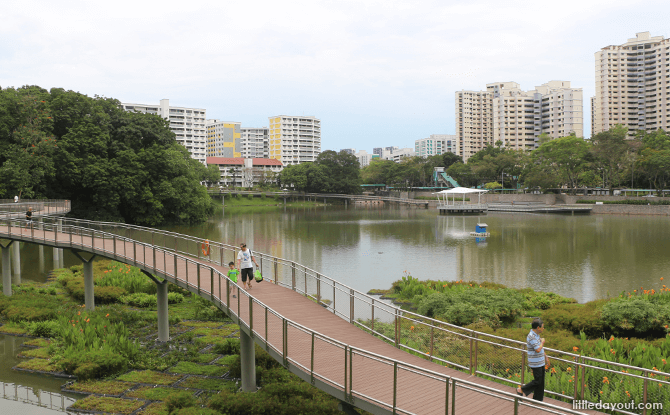 The boardwalk allows for a leisurely walk around the pond, seven metres above the water.
North of the pond is the Bukit Panjang Neighbourhood 5 Park. This pretty park is laid out across a gentle hillock and crisscrossed with winding paths. It perfectly complements that revamped Pang Sua Pond.
---
Active, Beautiful, Clean
The refresh of Pang Sua Pond is part of the Public Utilities Board's Active, Beautiful, Clean (ABC) Waters Programme.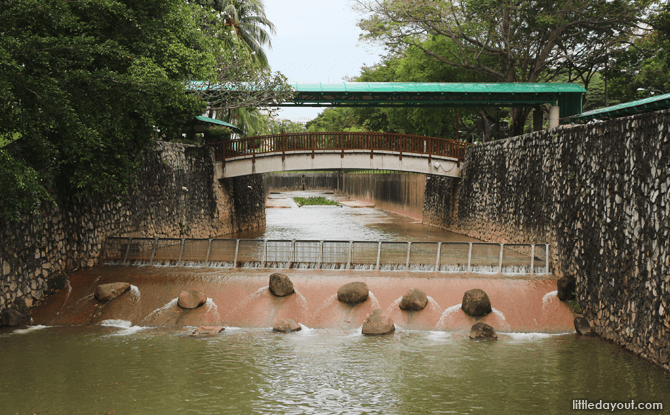 Six schools, together with the Cashew ward, have pledged to care for the pond.
The schools are Teck Whye Primary School, Zhenghua Primary School, Greenridge Primary School, West Spring Primary School, West View Primary Schoola and Zhenghua Secondary School. Their students will be involved in clean-up activities and water quality testing at the pond.
---
Getting to Pang Sua Pond
Getting there: Pang Sua Pond is located next to Senja-Cashew Community Centre at Bukit Panjang.