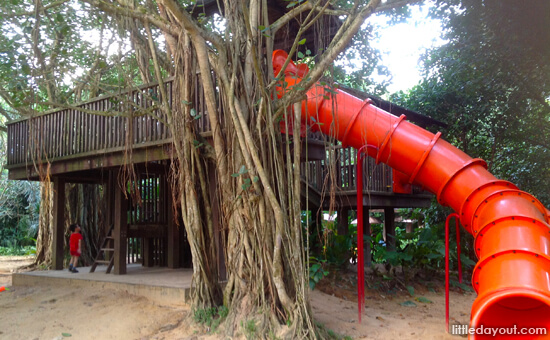 Just like Peter Pan's Never Never Land, the Jacob Ballas Children's Garden is a place where childhoods live on. Everything at the garden is centred around the child, creating a magical secret garden where children can escape to and have fun in.
Admission into the garden is free, but in a reversal of roles, adults must be accompanied by children to enter the Jacob Ballas Children's Garden. First opened on Children's Day, 1 October 2007, the entrance the garden and can be found at the northern end of the Singapore Botanic Gardens with entry via Bukit Timah Road.
Strolling through the gardens are a great to enjoy nature. In addition, here are eight magical spots that we love within the Jacob Ballas Children's Garden. They are perfect places for families on a little day out together and for fond childhood memories to be created!
1. Sand Pit
Get ready to move it at this sandy playground where children can pretend to operate an excavator or swirl to their heart's delight on a spinner.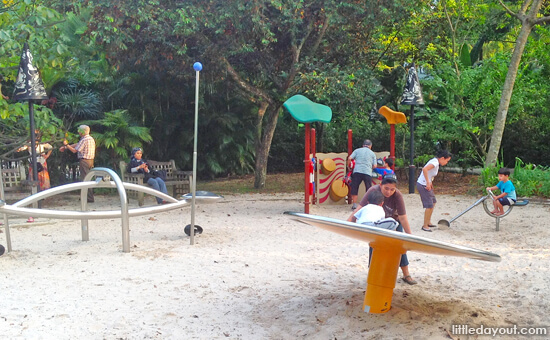 2. Maze
There's a hedge maze for kids to make their way through! Play hide-and-seek or guide your child through this fun area that both you and your child can enjoy together.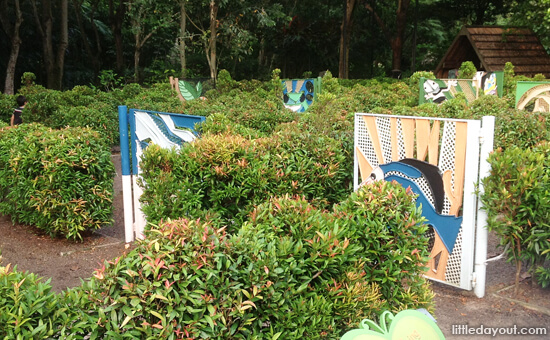 3. Water Play Area
Fountains spout out from the ground in this simple water play area where kids can splash about to escape the heat.
4. Tall Tree House
Every child's dream is of treehouse where adventures can be hatched. Kids will love making their way up the treehouse and down the slide over and over again.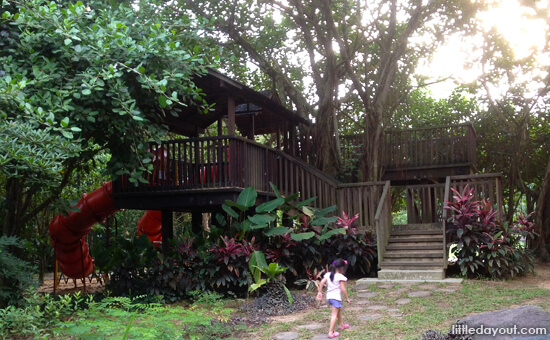 5. Swinging Suspension Bridge
Younger ones can be seen gingerly holding on to their parent's hands as they first step onto this bridge. However, the trepidation goes away quickly as kids pluck up their courage and start to enjoy the fun of the suspension bridge.
6. Waterfall Cave
Standing behind the waterfall, the vantage point within the cave allows kids to look out into the Fantastic Forest ahead.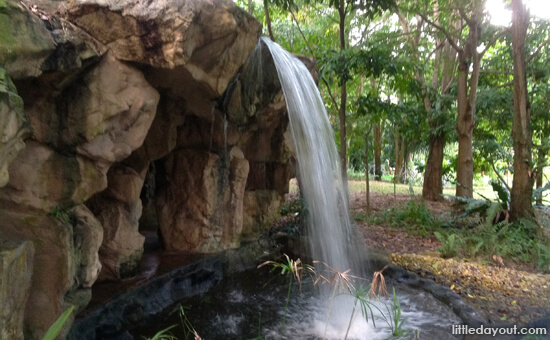 7. Log Walk
Crossing a log is another simple activity that parents can do with their children to help build up their confidence. It also a great opportunity to bond and experience something new with young kids.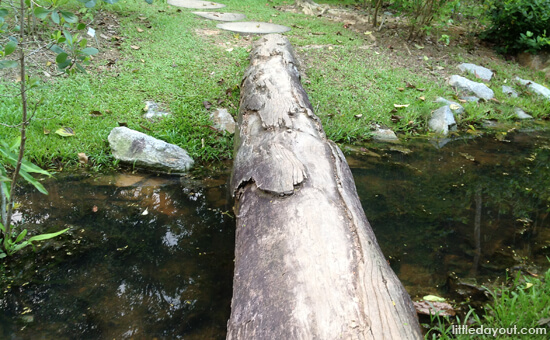 8. The Hollow Tree
A landmark within the Jacob Ballas Children's Garden, we have even seen kids squeezing into the hollow of this tree for a unique photo opportunity and a wonderful memory of their time at the garden.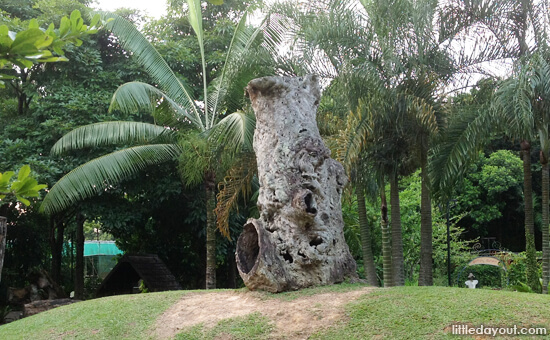 How To Get There
Find out how to get to Jacob Ballas Children's Garden. You can also visit the Singapore Botanic Gardens website for more information.
Related Articles