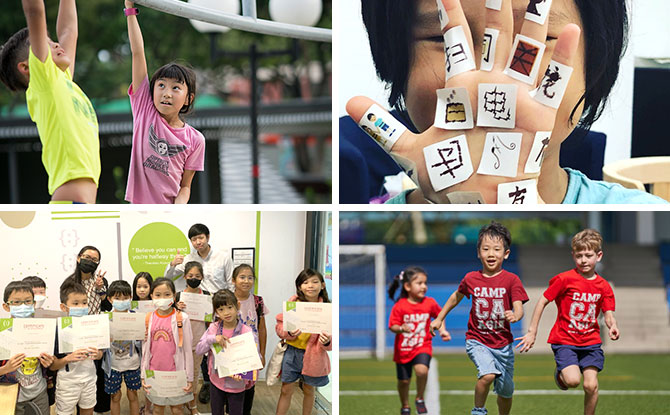 Summer is in, school's out and it's time for June holiday camps 2023 for the upcoming mid-year vacation from 27 May till 25 June in Singapore! Looking for something fun and enriching for kids to do during the June holidays in Singapore? We've rounded up a list of some of the best school holiday programmes and camps that you can sign up your child for.
The school holidays are the best time to pick up skills or improve on hobbies. Here are our top picks for June school holiday camps, workshops and classes for your kids.
---
June Holiday Camps 2023 Singapore: Fun Activities, Workshops & Programmes for Kids
FEATURED
Coding Camps by Coding Lab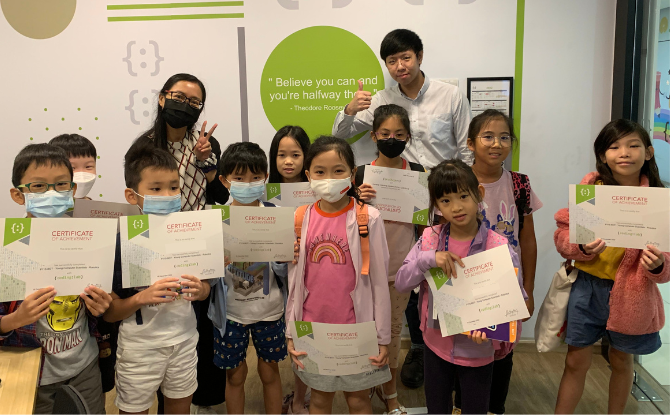 ---
-- Story continues below --
Discover the wonders of coding this June holidays at Coding Lab's Coding Camps! With an MIT-inspired, award winning curriculum taught by elite instructors and an impressive track record of churning out competition winners locally and globally, your child is sure to be in great hands!

Coding Lab provides a thoughtfully curated curriculum for ages 5 to 18, with something for everyone. From making your first game or animation, to discovering the secrets behind popular games like Geometry Dash, Artificial Intelligence technology, Python role-playing games and computer graphics, and web apps – there's so much to create this summer holiday, so grab a slot now!

Psst! Use LDO5 to get 5% off (on top of prevailing Early Bird Discount)!
Dates: Multiple dates
Location: Bukit Timah, Parkway Parade
Age Range: 5 to 18
FEATURED
Summer Camps by Camp Asia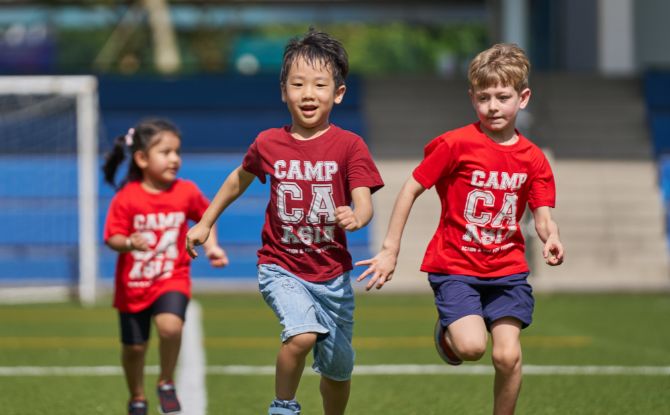 Embark on endless Summer Camp adventures in June! Camp Asia has over 15 exciting camps with different themes to cater to every child's interest. Popular camps like Junior Scientists, Lego Robotics, Super Basketball, Multi-Adventure, Super Chef and Multi-Activity are back. And don't miss exciting new camps like Motorsports Jr and Content Creators.
Camp Asia's award-winning camps guarantee quality activities conducted by excellent instructors. Camp fees are inclusive of nutritious meals and snacks, and special options can be provided for those with dietary restrictions. Parents and caregivers can also opt for convenient bus services to and from camp locations.
Make it a spectacular June holidays for the kids with Camp Asia. Book your spot here.
Dates: 29 May to 4 August
Location: Stamford American International School Singapore, 1 Woodleigh Ln, Singapore 357684 & Anglo-Chinese School (Independent), 121 Dover Road, Singapore 139650
Age Range: 3 to 16
Prices: $685 onwards
FEATURED
Academia's Summer Holiday Creative Writing Programmes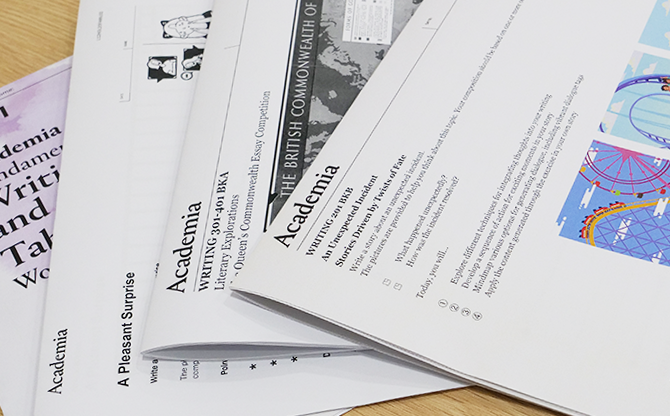 Looking for a creative way to keep your children meaningfully engaged this summer? Academia's summer holiday creative writing programmes will develop your child's essential writing skills in a fun and engaging environment. The programmes are led by experienced educators and writers. Academia's lower primary programme focuses on helping budding storytellers structure their stories through unique activities and challenges. Upper primary programmes will feature descriptive techniques, advanced writing tools and a composition intensive for exam-focused PSLE-level students.
In addition, the annual Queens Commonwealth Essay Competition Workshop will offer a chance for both primary and secondary students to explore global issues, accrue cultural capital and build their personal writing portfolios.
Start their writing journey here.
Dates: 30 May to 14 June
Location: Sin Ming Plaza
Age Range: 7 to 16
Prices: $200 onwards
FEATURED
Chinese Enrichment Camps at Fiaba Language Centre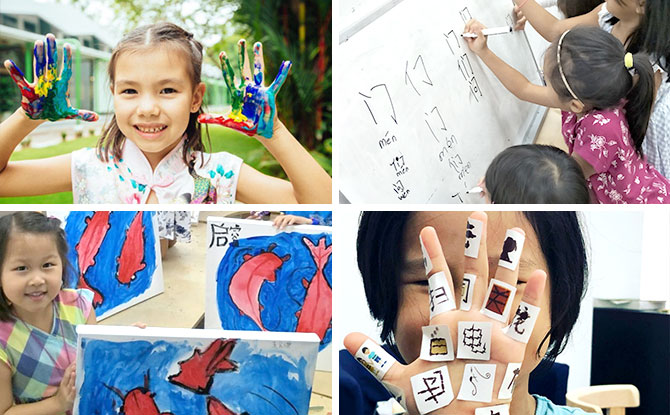 Fun and Chinese go hand in hand at Fiaba Language Centre. Sign your child up for Fiaba's Chinese enrichment camps this June holidays!
Fiaba's camps offer an immersive, fun learning experience that promotes the love of the Chinese language. Choose from innovative camps like Chinese Fun Art, Chinese Characters Adventure Camp, and Chinese Speech & Drama camp. There's HanYu PinYin, writing and PSLE Boot Camps too.
Fiaba's camps will enhance language skill, deepen the understanding of Chinese traditions and prepare children to overcome the hurdle of learning Chinese. They are designed for students between 4 to 12, whether they are beginners or intermediate learners. Find out more about Fiaba Language Centre's June holiday camps.
Dates: Multiple dates (4 sessions per camp)
Locations: 10 Winstedt (Newton) / Katong V
Age Range: 4 to 12
Prices: From $220
FEATURED
June Holiday Camps at Agora Colearning
Tired of the same old summer routine for your kids? Look no further than Agora Colearning's incredible selection of June Holiday camps with early drop-offs and late pickups.
Unleash your child's creativity and critical thinking skills with Design Camps by SALTT Workshop, or sign up for hands-on STEM workshops by Whizz Kidz and Instic Academy's math and science booster camps.
Ignite your child's passion for coding at CreateLab's popular Roblox coding workshop or engage them in multi-activity camps that combine sports, arts & craft and robotics.
These are just some of the exciting choices for kids this June. Discover all these camps and more at Agora Colearning.
Dates: 29 May to 31 Jul
Location: Agora Colearning, HarbourFront Centre, 1 Maritime Square, #04-01, Singapore 099253. Access via Lobby C
Age Range: 4 to 15
FEATURED
Parkour Kids Camp & Learn 2 Flip Kids Camp
Develop your child's physical, problem-solving and navigation skills at Superfly's Parkour Kids Camp during the Summer holidays.
Kids will pick up the fundamentals of Parkour through loads of fun, interactive activities as they learn to move creatively outdoors. The camp covers the basics of landing, breaking falls, jumping, vaulting and climbing. Kids will get to understand their body, capabilities and limits better, allowing them to build their confidence, become stronger and trust their own actions.
At the Learn 2 Flip Kids Camp, coaches will guide kids on mastering the fundamentals of front and back flips safely. This camp is suitable even for complete beginners.
Learn more about Superfly's Parkour Kids Camp and Learn 2 Flip Kids Camp. Use promo code SuperDayOut to enjoy $10 off the booking.
Dates: 19 to 23 June, 26 to 30 June (held over 5 half-day sessions). There are also camps held year-round.
Location: Dhoby Ghaut Green
Age Range: 5+ and up for Parkour Kids Camp; 8 and up for Learn 2 Flip Kids Camp
Prices: From $515
FEATURED
Tall Timber Holiday Camp
Outdoor School Singapore's Tall Timber Holiday Camp provides children with the opportunity to learn about trees and their importance to humans. They will also get a chance to develop one of the most important survival skills when going outdoors – how to build a shelter to protect themselves from the elements using ropes and tying knots.
The Tall Timber Holiday Camp takes place throughout May, June and July, and is one of many camps offered by Outdoor School Singapore. Get more details here.
Dates: 30 May to 14 July
Location: Mountbatten Square
Age Range: 7 to 9
Prices: $300 before GST
Use promo code <LDO10> to get 10% off for first 20 sign-ups.*
*Promo code is not applicable for trials.
---
Sports, Outdoor & Active Camps
SG Basketball Camp
Want to hone basketball skills? Join SG Basketball's June Holiday camp which will be held at both Chai Chee and Turf City throughout the holidays. Camps are held on Monday to Friday 10am to 12pm. Children are grouped by age: 6-9 years and 10-12 years. They will learn the fundamentals of the game, make new friends and level up on their dribbles and passes.
More details here.
Dates: Between 29 May to 23 June
Location: Chai Chee, Turf City
Age Range: 6 to 9, 10 to 12
Prices: $297
NParks' Workshops on Birds & Reptiles
Immerse your child in nature to gain a greater appreciation for our biodiversity. On 7 June, children will discover birds in Singapore and visiting migratory birds. The workshop includes a guided walk through the gardens. Children will get to learn the ecological roles of birds in the environment and the importance of conserving our native biodiversity.
Be a wildlife investigator and investigate the reptiles in Singapore. View specimens of different reptiles and learn about salient features. This session will be conducted at Forest Discovery Centre.
Dates: 7 June
Location: Singapore Botanic Gardens, Centre for Education & Outreach
Age Range: 7 to 12
Prices: $50
---
Arts, Creativity, Design and Music Camps
ArtScience Museum's Ocean Imagineer Hackathon Holiday Camps
How about becoming an environmentally conscious inventor and build sea vessels of the future? ArtScientist-In-Residence Cesar Jung-Harada will facilitate the camps for children who will be designing vehicles and machines aimed at solving the climate crisis. Participants will conceptualise, fabricate, learn the process and hands-on skills to bring your imagination from mind to paper to working model.
Age Range: 5 to 12
Location: ArtScience Museum
Cost: $350 and up
Dates: 27 to 29 May, 2 to 4 Jun, 16 to 18 Jun, 23 to 25 June
Find out more here.
Objectifs Junior June School Holiday Camps
Objectifs Junior is holding a series of workshops through hands-on activities. Kids will express themselves creatively through visual story-telling using photography, film-making and animation. Workshops are for kids ages 6 to 14.
Age Range: 6 to 14
Location: Objectifs Workshop Space, Middle Road
Cost: $180 and up
Dates: Multiple Dates
Register here.
Intensive Chess Courses during June Holidays
Spend some time on the chess board with Singapore Chess's intensive courses during the June school holiday. First take an assessment before signing up.
Age Range: 5 to 12
Location: Singapore Chess Federation, Bishan
Cost: $220 and up
Dates: Multiple Dates
Details are here.
---
Personal Development Camps
Confidence Boosters for Kids
Children will learn about using good manners in their daily lives, how to communicate confidently with others and how to make a positive first impression. This workshop is focused on building self-esteem and helping children feel more comfortable in social situations.
Age Range: 5 to 12
Location: Lifelong Learning Institute
Cost: $68
Dates: 1 or 12 June
Sign up here.
The Select: Mission 1114 by Focus On The Family
Just for teens, The Select Mission 1114 is for parents and their 11 to 14 year olds! Organised by Focus On The Family, and designed especially for parents and their tweens, the parent-child pair must be Secret Agents solving the mission as a team. It will be a hybrid of physical and virtual tools used to progress in the mission.
Age Range: 11 to 14
Location: Online, Onsite (to be disclosed)
Cost: $115 per parent-tween pair, $170 for TWO parent-tween pairs
Dates: 27 May
More details here.
---
Coding, Robotics & STEM Camps
Whyte Labs' Robotics Workshops
A specialist in Robotics workshops, Whyte Labs has a series of holiday programmes for budding engineers. From conceptualising and building smart assistive devices to making walking robots, tweens and teens ages 11 to 16 will be empowered to programme their own inventions. Facilitators Jeremy and Aditya are known to be very encouraging!
Age Range: 11-16
Location: Goldhill Shopping Centre, 189A Thomson Road
Cost: $290 and up
Dates: 31 May, Multiple dates in June
Find out more here.
Little Medical School Camps
Little Medical School's STEM curriculum provides students with a strong foundation to pursue careers in medicine. Children will learn more about anatomy, using technology to better utilize patient information, develop solutions to complex medical issues and calculate the proper dose of medication. This will inspire the little doctors, nurses, pharmacist and vets!
Age Range: 11-16
Location: Ubi
Cost: $750 per week
Dates: Multiple Dates
Find out more here.