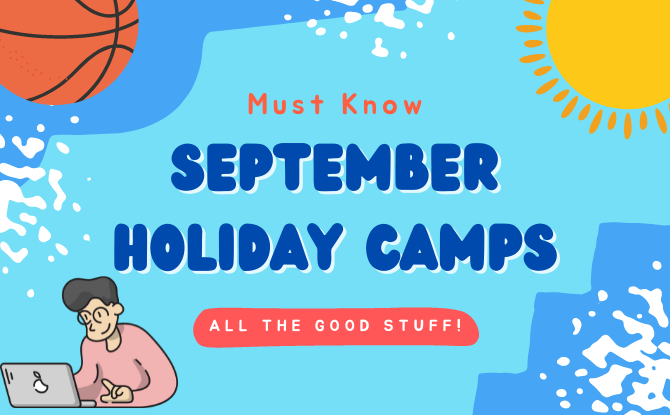 The September school holidays are around the corner. Thinking of enriching September camps and workshops for your child? Here are some suggestions for you. Seize the opportunities to learn new skills out of school while making friends and making the best of the week-long vacation.
---
September Holiday Camps & Workshops 2023 in Singapore
Coding Lab's September Holiday Coding Camps
Want your little one to go on an adventure and conquer challenges together with their new robot friend? Is your child a budding musician, or a great problem-solver? Maybe they love maths, or are fans of popular apps such as Flappy Bird or Whack-A-Mole. At Coding Lab's September Holiday Coding Camps for ages 5 to 18, these are just some of the possibilities awaiting your child! Be it Scratch, App Inventor, or Python – you can do it all in their structured and guided program roadmap.
---
-- Story continues below --
With expert instructors hailing from the world's top universities and an impressive track record of churning out competition winners locally and globally, Coding Lab is the perfect place to kickstart your child's coding journey! Limited seats are left for our holiday camps, sign up today to secure a spot for your child.
Psst! Use code <LDO5> to get 5% off (on top of prevailing Early Bird Discount)!
---
Curious Adventurers™ Holiday Camp by Outdoor School Singapore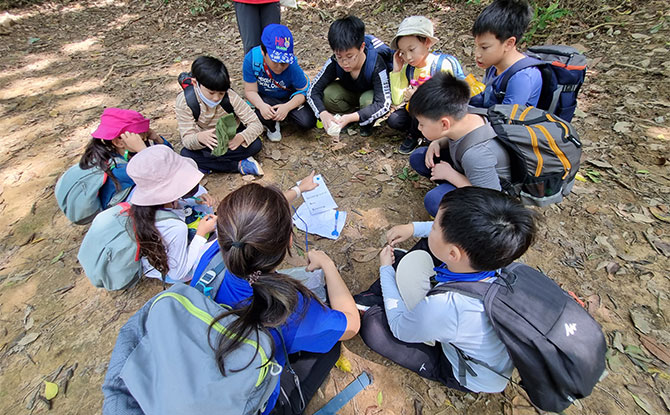 Create nature awareness and curiosity in young children by exposing them to the great outdoors. This September, help your 4 to 9 year olds build resilience and develop a sense of risk-taking at Outdoor School Singapore's one day Curious Adventurers™ Holiday Camp.
The programme is designed to be at the optimal pace and terrain to help young children overcome their fears. Nurturing instructors will ensure the young hikers' safety during the camp. The experience will develop the child's confidence and independence plus develop empathy towards nature and the world around them.
Venue: Lower Pierce Reservoir
Dates: 4, 6, 8 September 9.30 am to 12.30 pm
Cost: $64.80
Get wilding here.
---
YMCA Epic September Squad Camp
Gather on 9 September for an action-packed camp. Activities will ignite creativity, explore rhythm and foster self-expression. There will be three segments: Parent-child carpentry, World & Ethnic Percussion plus Speech & Drama.
Children will learn to develop spatial awareness, improve physical and verbal communication skills through various drama games and activities.
Date: 8 September, Friday
Time: 10.30am to 3.30pm
Venue: Metropolitan YMCA
Cost: $183.60 (10% off for NTUC Card Members, Apply EarlyBird5 before 13 August)
Get more details here
---
SG Basketball Holiday Camp
Get ready to shoot some hoops at SG Basketball's September holiday camp? The venues are Turf City and Chai Chee. Attendees ages 6 to 12 years will get to learn the fundamentals of basketball.
Venues: Turf City, Shotzone @ Chai Chee
Dates: 4 to 8 September
Cost: $297 per trainee
Sign up here.
---
Wolf Camp East Coast Park
Develop a sense of passion for sports and active living at Wolf Camp. Your child will learn how to pass, jump, kick in their favourite sport and also explore the great Outdoors. Wolf Camp is held at East Coast Park and suitable for 4 to 12 year olds. Lunch and snacks is excluded.
Venue: East Coast Park (Parkland Green for drop off and pick up)
Dates: 28 Aug to 1 Sep
Cost: $100 per day onwards
Register here.
---
Stage for Kids Public Camps
Looking for drama holiday camps? Stage for Kids Global teaches technical skills and ensure that children and introduced to and taught to develop good character, form positive values and habits, are confident and able to strengthen their interpersonal skills.
Venue: 77 Indus Road
Dates: 4 to 8 September
Ages: 5 to 7 years
Sign up here.
---
Optimum Badminton Academy Holiday Camp
Learn the basics and advanced techniques of Badminton in a fun and interactive way. There will be a total of six camps held at Shelton College, OBA Arena (Punggol), and Pasir Ris. Camps are suitable for all – beginners and advanced players.
Get a free training jersey upon sign up. Get smashing here.
Venues: Shelton Colleage, Marina Country Club, Pasir Ris
Dates: 4 to 8 September
Cost: $258 and above
---
Making a Paludarium at Vislas September Holiday Programme
What is a paludarium? It is a blend between an aquarium and terrarium. Join Vislas holiday programme to create one, this combines eco-knowledge, creativity and crafting skills. Participants will get to bring home a 15x15x20cm waterfall paludarium. Lunch is provided in this stress-relieving workshop
Venue:Parkway Centre #03-05
Dates: 2, 3, 8, 9, 10 September, 9 am to 4 pm
Ages: 11 to 16 years
Cost: $315.35 (Early bird discount code VISLASCS $20 off valid till 13 August)
Register here.
---
Art Camps by Lil' Palette Workroom
Lil' Palette Workroom has two art camps for the September holidays. The first one is all about Walt Disney and Hayao Miyazaki! Children will study and learn from the artists' process and creative journeys then create their own flipbooks, comic strips and stop-motion animation.
If your child is keen to try felting, let them join in the felting fun from 7 to 8 September. Kids will look at famous fashion designers who have used felting as a technique to further their looks and finish camp with their own personally felted, animal themed craft.
Venue: 2 Pandan Valley, #01-206
Dates: 4 to 6 September (When Mickey Meets Chihiro), 7 to 8 September (Kids' Felting Camp)
Cost: $360 & above
Sign up for artsy fun here.
---
Camp GungHo September Holiday Camp: Perilous Pirates
Join Camp GungHo for a pirate-themed camp from 4 to 6 September. During this September holiday camp, young buccaneers will head to Adventure Cove Waterpark to slide, splash and ride like true pirates. Then they will swing over to Nestopia netted adventure playground to climb, crawl and conquer. Other activities include fun experiments, pirate team games, treasure hunt and DIY pirate costume crafts.
Venue: Sentosa
Dates: 4 to 6 September
Ages: 5 to 12 year olds
Cost: $420 (Group discount available for groups of 3 and more)
Go yo hoho here.

---
OtterSwim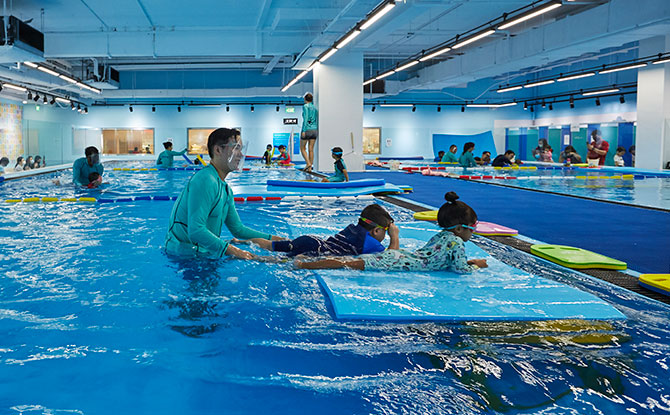 If you are thinking of signing your child for swimming lessons, you may wish to find out more about OtterSwim. Located within a shopping mall so that lessons take place regardless of whether it is raining or shining outside, OtterSwim has programmes for kids to pick up swimming skills to stay safe in the wonder.
Find out more about OtterSwim and its programmes.