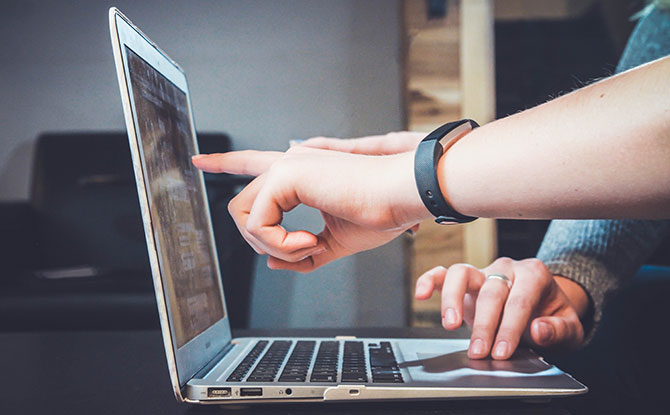 Classes which teach coding for kids are increasingly popular. With an eye on the future, coding programmes and courses designed for children provide an engaging way to introduce children to various skills which can be applied to both academic performance and softer personal skills.
Some of the benefits of coding for kids include helping children to learn logical thinking, where there is a start and end to a routine, and to also visualise abstract concepts and apply them to their coding. With many coding for kids programmes centred around problem-solving, children also learn to exercise creativity and resilience as they tackle fun challenges or develop games.
With Singapore's emphasis on STEM (Science, Technology, Engineering and Mathematics), it is no wonder that there are coding classes in Singapore for children from as young as preschool age. Want to let your child have a taste of coding? Here are some centres which offer coding for kids in Singapore.
Coding for Kids in Singapore
---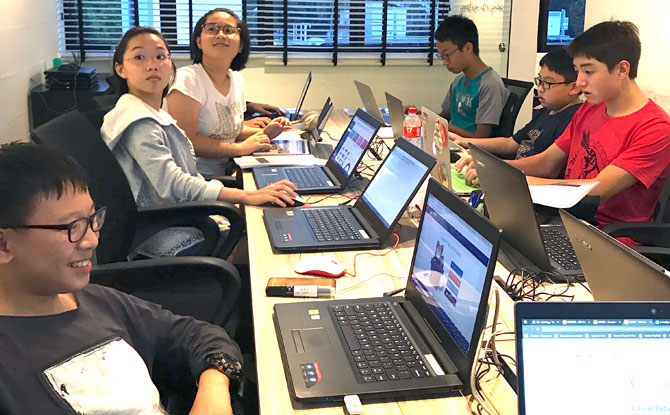 With an award-winning, MIT-Inspired curriculum, Coding Lab (codinglab.com.sg) places a strong emphasis on inquiry-based learning that develops computational thinking and imparts real-world digital skills. Coding Lab caters to students from 4 to 18 years of age and their instructors have taught thousands of students, ranging from preschoolers to University Undergraduates.
---
-- Story continues below --
Popular flagship programmes at Coding Lab include the Junior Coders' Programme, Game Creation, App Development and Programming with Python.
Want to expose your child to something broader? Try their Young Computer Scientists Programme where students get to go on a journey through 12 different research areas (all related to programming of course!). Kids will get to explore exciting themes such as Artificial Intelligence and Machine Learning, Tinkering with the Micro:Bit, and bring what they have learned in class to life with a Biology or Physics simulation.
With Coding Lab's structured, progressive learning roadmap, students will be given age-appropriate challenges to work on as they progress through the levels.
Teens will be challenged to solve real-world mathematical simulations with code and create programmes that make a difference in the community. They will also be invited to Coding Masterclasses on current topics such as Data Analytics: Social media Insights or take the path leading to specialised Olympiad training that will build a solid foundation for their future.
Find out more about Coding Lab's various class and camps at www.codinglab.com.sg.
Use code LDO5 to get 5% off any Coding Lab classes.
Where:
Parkway Parade: 80 Marine Parade Road, #10-06 Parkway Parade, Singapore 449269
Upper Bukit Timah: 264 Upper Bukit Timah Road, #03-06, Singapore 588208
The Grassroots Club, 190 Ang Mo Kio Avenue 8, Singapore 568046
Website: www.codinglab.com.sg
Contact: 6528 2282
---
Smarter Me (smarterme.sg) was formed to equip children with the skillset, mindset and heartset, to achieve success and happiness in the future world. It is the first holistic future skills online school in Singapore, providing classes in Coding, Robotics, Entrepreneurship, Design Thinking, and Mindfulness for ages 6 and above.
What makes Smarter Me's classes unique is that the classes are conducted live online – so your child is interacting with other kids and getting real-time feedback from the teacher while enjoying the flexibility of joining the class from home, and not feeling tired from all the travelling.
As one parent puts it, "She thinks she is getting screen time, but she's actually turning from a tech consumer into a creator!"
What's more, Smarter Me has tied up with leading corporates to provide real-world experience to their students through corporate challenges and competitions. Partners include Facebook, DBS, Grab, Garuda Robotics and more.
And that's not all. During the school holidays, Smarter Me offers their future skills lessons in the form of in-person holiday camps, so that your children can work collaboratively with others! At these interdisciplinary camps, your kids don't just learn theoretical skills, they create tangible products – coded an app, built a robot to move or actually set up a business and sold goods!
Get more information Smarter Me's coding, robotics, entrepreneurship, and design thinking classes here or their forward-looking camps here.
Website: smarterme.sg
Contact: 9180 9791
---
ripplecreate (ripplecreate.com) has worked with over 100 schools in Singapore and knows a thing or two about setting solid, age-appropriate curriculums to ignite the love of coding in a child.
Its Ripple Tech Program is a comprehensive weekly STEAM-based programme which offers a clear progression structure for ICT education and learning objectives personalised to your child's interest and learning pace.
Comprising 14 tracks, the ripplecreate programme caters to students' wide-ranging interests in coding, drones, robotics, game and mobile app development, digital media coding languages like Python and C++, and even digital quotient and data analytics.
The curriculum, while extensive, are built on the soft skills that will take your child further in life, like design and computational thinking, digital quotient, personalised and inquiry-based learning, as well as the experiential approach. This is in alignment with ripplecreate's holistic learning pedagogy, which is specially curated for technology learning.
When you sign up for a free trial, your child will receive an age-appropriate, personalised curriculum roadmap based on an assessment by ripplecreate's instructor during the first trial lesson.
As one of the founding organisers of RippleUX – a premier coding and robotics competition – together with Nanyang Polytechnic and the UAVionics society of Nanyang Technological University, your child will also be exposed to competition opportunities and receive training for it.
Parents will enjoy flexibility with the Ripple Tech Program as its modular nature allows students to take a break in between, for any reason, and return at a suitable time to complete the two-year study.
Find out more about ripplecreate and sign up for a free trial here or check out their holiday camps!
Where: 299 River Valley Rd, #03-00, Singapore 238340
Website: www.ripplecreate.com
Contact: 6255 5622
---
iVinci Kids
iVinci Kids' courses focus on various life skills which will stay with kids and translate into academic and career success. Its mission is to create a fun and engaging environment where children not only learn to programme, but also have opportunities to be creative using code.
To do so, iVinci Kids uses Tynker – the #1 coding program from USA used by 60 million kids worldwide. With Tynker's revolutionary approach, kids learn to code using visual code blocks that represent real programming concepts. Once proficient, they transition into mainstream languages such as Python.
iVinci Kids believes that coding is just one part of the overall digital or technology literacy and equal emphasis should be given to computer science and programming concepts. Its progressive and structured curriculum focuses on the three key pillars of Coding, Computer Science and Concepts. The Tynker platform is used to teach Coding. Customised material is used to cover Computer Science fundamentals such as knowledge of hardware, software, networking and to connect real-life, practical examples with Concepts and programming fundamentals.
The small student-teacher ratio at iVinci Kids allows greater attention is given to a child's capabilities with each student learning at his or her own pace. Each child's knowledge is challenged and tested with projects and quizzes which are shared with parents.
To find out more or to please register for iVinci's trial class, visit this page.
Where: 865, Mountbatten Road, #06-22 Katong Shopping Centre, Singapore 437844
Website: www.ivincikids.com
Contact: 9457 4200
This feature is brought to you by Coding Lab, Smarter Me, ripplecreate and Ivinci Kids.