When it opens in the second quarter of 2023, the new Bird Paradise in Mandai will immerse visitors into a naturalistic and colourful world, home to 3,500 birds from over 400 species.
Additional details about Bird Paradise were released by Mandai Wildlife Group on 3 October 2022, providing an exciting teaser of what is to come in 2023.
Among the highlights will be eight large walk-in aviaries, each themed after different parts of the world. These range from the dense rainforests of Africa to the wetlands of South America. Other walk through aviaries include Southeast Asian paddy fields and Australian eucalyptus forests.
---
What to Expect at Bird Paradise in Mandai
Entrance Plaza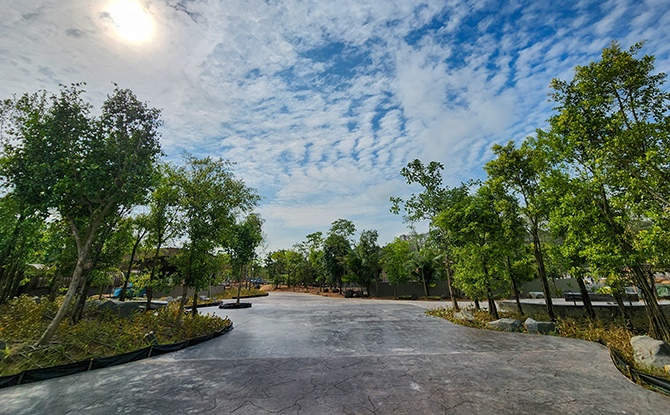 Visitors will be greeted by a winged canopy that leads to a cascading waterfall at Bird Paradise's Entrance Plaza. This will showcase mature trees and a display of orchids will pay tribute to the park's location at the former Mandai Orchid gardens.
Winged Sanctuary
This exhibit show cases over 100 rare and predatory species like the Brahminy Starling, Santa Cruz Ground Dove, Maleo and Philippine Eagle. 
---
Penguin Cove
The black and white tuxedoed birds will have a new home next to the Winged Sanctuary. The cold salt-water habitat will feature a sustainable dining experience immersed in an underwater environment with the birds.
---
Heart of Africa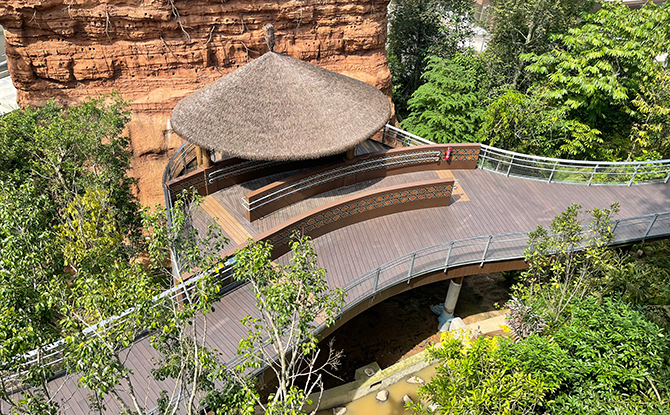 The walk-in aviary Heart of Africa takes inspiration from the forested valleys of continental Africa. Visitors can view Bee-eaters's Cliff where they may catch a glimpse of bee-eater species swooping for insects, or head to a larger-than-life, artificial sycamore fig tree to view birds like the Red-fronted Barbet, Blue-bellied Roller and Great Blue Turaco.
---
Wings of Asia
Soak in the ambiance of the forest of Southeast Asia at Wings of Asia. Catch the sight of pheasants searching the undergrowth for food or hornbill in the trees. There are also cultural elements like Balinese-inspired split gate, pavilions, and water-based sound sculptures within the habitat.
---
Crimson Wetlands
Scarlet Ibises and Roseate Spoonbills will inhabit the Crimson Wetlands. With the backdrop of a floating village in South America, the Mandai bird park's Crimson Wetlands will have a clay lick wall for colourful macaws to feed at. There will also be a waterfall that pays tribute to Jurong Bird Park's Waterfall Aviary and an elevated restaurant.
---
Amazonian Jewels
The rainforest habitats of South America are replicated at Amazonian Jewels.
---
Songs of the Forest
Asian singing songbirds like the Bali Myna and Strawheaded Bulbul will be showcased at Songs of the Forest.
---
Mysterious Papua
Birds of Paradise are back at Mysterious Papua. There will be a longhouse-style bid hide for visitors to watch the birds upclose.
---
Australian Outback
The noisy lorikeets and cockatoos get their own habitat, Australian Outback.
---
Lory Loft
The Lory Loft gets reborn at Bird Paradise. With elevated suspension bridges themed after treehouses in Papua, visitors will again be able to feed the boisterous lories along with parrots.
---
Other Features at the Mandai Bird Park
It also seems that kids can also look forward to a Treetop Play and Egg Splash areas. There's also a Sky Amphitheatre at the Mandai bird park.
---
---