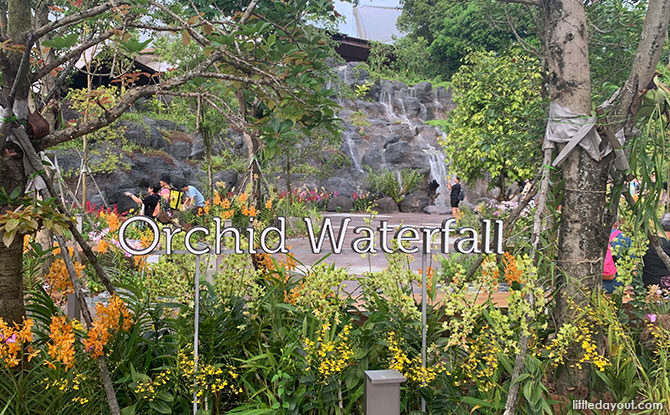 Homegrown financial services company Singlife has adopted the Orchid Waterfall at Bird Paradise. This adoption is in support of Mandai Wildlife Group's sustainability and conservation efforts.
---
Orchid Waterfall at Bird Paradise: A Nod to the Mandai Orchid Gardens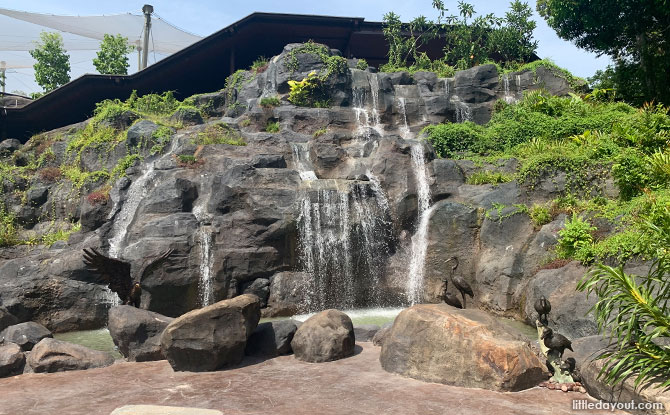 The Orchid Waterfall is located at the Entrance Plaza of Bird Paradise. It is named in commemoration of the local history of the site which was the location of Mandai Orchid Gardens – once Singapore's oldest and largest commercial orchid farm.
The Orchid Waterfall is first major feature that greets guests as they enter Bird Paradise and helps to mitigate the effects of urban heat islands by providing a cooling effect through the evaporation of water.
The water also acts as a thermal sink that absorbs heat from its surroundings, to provide thermal comfort for visitors to Bird Paradise.
---
Contributing towards Sustainabilty
"Adopting the Orchid Waterfall was a natural choice for us as a homegrown company, because orchids are a distinct part of Singapore's national heritage and have played a significant role in our country's history," said Chia Ko Wen, Head of Sustainability, Singlife.
"At Singlife, we also want to do our part to celebrate and protect the natural biodiversity of our garden city, so that future generations can still experience and enjoy the richness of our natural ecosystem. We are proud to join forces with the likes of Mandai Wildlife Group who are stewards of wildlife conservation and sustainability in Singapore. Together, through our shared resources and efforts, we can chart a better way to a sustainable future."
Isabel Cheng, Senior Vice President, Partnership Development, Mandai Wildlife Group said: "Mandai Wildlife Group is committed to securing a sustainable future through environmental protection and biodiversity conservation in Singapore and Southeast Asia where we actively support and fund conservation projects. This is a journey that requires a collective effort, and we are grateful for partners like Singlife who are helping us to make a difference for wildlife and their habitats.
To commemorate the adoption of the Orchid Waterfall, Singlife has collaborated with The Art Faculty, a social enterprise by Autism Resource Centre (Singapore), to celebrate the talent of special-needs artist Muhammad Khairul Bin Asmi, by transforming his artwork of birds and orchids into an eco reusable bag that will be gifted to company stakeholders.
The company also participated in tree planting initiatives on 24 and 25 April at the Mandai Wildlife Bridge, a dedicated animal crossing that provides safe passage for wildlife over Mandai Lake Road, connecting the buffer areas leading to the neighbouring Central Catchment Nature Reserve.
In total, Singlife employees planted 120 trees of various sizes and species to enhance the canopy cover of the Mandai Wildlife Bridge. It is part of Singlife's pledge to 1,500 trees over the next five years to support the National Parks Board's OneMillionTrees initiative to mitigate climate change.
If you are planning a visit to Bird Paradise, be sure to read our useful guide to the Mandai Bird Park.