Enrol your child in a fun and exciting March school holiday camp, class or workshop in Singapore the March and Easter holidays in Singapore. Choose from different activities that will engage and enrich your child including sports camps, art camps, coding camps and more.
March & Easter School Holiday Camps, Classes & Workshops In Singapore 2023
March school holiday camps are fantastic for kids' personal development. These camps provide a range of advantages that support kids' growth and development in various spheres of their lives. Children can make new friends, collaborate with others, and hone their social skills. They may become more self-assured and at ease in social settings as a result.
The various March school holiday camps provide children with exposure to different areas of interest. Children can try new things and discover their passions at March and Easter camps and workshops in Singapore. There are classes that cover arts and crafts to music and sports. The latter has the advantage of including physical activities that is a great way to keep kids active and in good health, especially during the school holidays when they may be more sedentary.
FEATURED
WEAVE – A Children's Workshop on Hopes, Dreams and Fears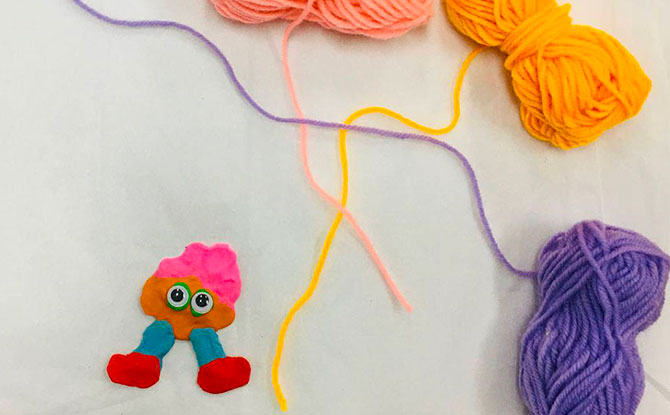 ---
-- Story continues below --
Part of Esplanade's March On Children's Festival, WEAVE is a children's workshop with games, therapeutic art activities and somatic movements. It provides young ones with a safe space to explore the threads of dreams and fears interwoven with events and changes in life.
Get more details about WEAVE and what's on at March On 2023.
FEATURED
March Holiday Coding Camps at Coding Labs
Is your child a fan of games like Geometry Dash? Maybe they like puzzling over questions? Why not let them learn to create their own (and even better!) version of platformer games or quiz programs? At Coding Lab's Easter Coding Camps for ages 7 to 18, these are just some of the many possibilities that await your child! Be it Scratch, App Inventor, or Python – you can do it all in their structured and guided programme roadmap.
With expert instructors hailing from the world's top universities and an impressive track record of churning out competition winners locally and globally, Coding Lab is the perfect place to kickstart your child's coding journey! Limited seats left for our holiday camps, sign up today to secure a spot for your child.
FEATURED
Stage Camp by SRT
Inspired by SRT's The Little Company's brand-new children's play Fly High, campers will be guided by SRT's skilled teaching staff as they learn to put the "Arts" in STEM, and bring learning to life through imagination and play. They will also get to foster their self-confidence, creativity, and communication abilities.
Get more details here.
FEATURED
Believer Music Music Adventure Camp
Nurture your child's talent at Believer Music's 2-Day Music Adventure Camp! Lasting 5 hours each day and divided into two groups – one for kids aged 8-11 and another for those 12-16. Each participant will have an enriching hands-on opportunity to try out FOUR different instruments!
Get more details here.
FEATURED
Outdoor School Singapore Young Hikers
Kids between the ages of 4 to 7 can join Outdoor School Singapore's Young Hikers outdoor nature programme and learn basic survival skills at two different parks and have their senses actively engaged as they meet the lovely animal residents of the park. There are both one-day and three-day camps available.
FEATURED
Kids Kayak Fishing Workshop
Kids will learn the ins and outs of kayak fishing from experienced guides at the one-day kayak fishing workshop by Kayak Fishing Fever. All equipment and safety gear is provided so that kids can get to have a blast on the water and catch some fish on their own. This March school holiday camp takes place on 18 March, 7 am to 12 pm, at Tanjong Beach Sentosa.
---
Theatre & Drama Camps
ACT 3 Drama Academy
For the March school holidays 2023, Act 3 is offering camps based on The Jungle Book. Kids 3 to 4 can participate in a Where's Mowgli 5-day workshop, while 5 to 7 year olds can join in a 5-day workshop entitled "The Red Flower". Get more details about these March school holiday workshops here.
---
Art, Design & Music Camps
March Holiday Batik Painting Art Workshop by Art Graine
In each of this 1.5 hr March Holiday 2023 Batik Painting art workshop, your child will be exposed to a fun-filled art experiences that allows self-expression and learning the techniques on painting on fabric. Recommended for age 4 yrs old and above. Get more details about this art holiday camp from Art Graine.
Impressions Art Studio
With two locations, one at Bukit Timah and the other at the East Coast, Impressions Art Studio offers thematic art activities that encourage kids to explore independently and express themselves creatively. Upcoming Easter and March school holiday camps include the Fantastic Voyage and Treasure Hunt Camp, and the Sweet Treats Artsy Eats Camp. Get more details here.
Drum Prodigy
Learn how to play a drum kit including techniques, stick grips and practice tips along. Pick up rhythms and have fun jamming at this two day March holiday programme. Get more details here.
---
Active and Outdoor Camps
The Rink
At the Learn-to-Skate (Basic) Holiday Ice Camp, campers will master the basics of ice skating with just four sessions. Complete one Learn-to-Skate level in a week and get gliding along in style with this March school holiday 2023 camp. Get more details here.
The Mindful Camp
For 2023, The Mindful Camp will be offering campers a chance to experience adventures and the wonders of childhood while picking up lifeskills, developing friendships and having fun. There will be a Mountain Camp and a River Camp, with cooking activities, field trips, games and more. Get more details here.
Wild Ubin
Discover Singapore's 409 species and subspecies of ants, 25 species of bats and our very own wildcat. Join Wild Space on a Wild Ubin adventure on 12 March during the March 2023 holidays to explore and learn about the biodiversity in our backyard. Children will learn about different ecosystems that allow wildlife to thrive and discover what it is like to be a young conservationist.
Get more details about Wild Ubin
.
ActiveSG School Holiday Camps
For families who are keen to try various sports, Sport Singapore's ActiveSG arm that organises a whole range of sports for the little ones ages 4 and up and even parent-child activities.
Akido, rock climbing, fencing, volleyball and even combat saber experience are some of the activities that ActiveSG organises. The fees and duration differ for every sport. While some camps are held for four days, with three to four hours of activity per day, while other are one-off workshops that lasts a couple of hours. Based on your schedules and budget, you can select the different types of sports offered at different ActiveSG facilities islandwide. Read about our experience with ActiveSG Holiday Programmes.
NParks Holiday Camps and Activities
For the March school holidays in Singapore, NParks typically offers a variety of nature-based, outdoor holiday camps and activities. These are ideal for those who wish to have their children spend more time outside during the one-week holiday period.
For younger children, many of these nature based holiday programmes take place at Jacob Ballas Children's Garden. These include investigative classes where kids can take on a proactive role to study and learn about the world around them. Who knows, perhaps even Sara the dinosaur may feature in these holiday programmes in Singapore.
Other nature based activities that are held during the March school holidays in Singapore could take place at nature spots around the island such as Bukit Timah Nature Reserve or Sungei Buloh Wetland Reserve. These programmes take kids into the outdoor spaces to learn about the flora and fauna found there. Look out for NPark's March school holiday camps and activities on their events and workshops page.
---
STEM, Coding Camps
LCCL Coding Academy
LCCL Coding Academy offers coding classes for kids and teens aged 5 to 18. During the March school holidays, there is a week-long camp for 7 to 8 and 9 to 11 year old beginners. This kids coding camp allows children to learn by coding fun games, animations and apps. It takes place for three hours per day. Get more details here.
The Children's Worklab
The Children's Worklab, which opened its doors in 2007, is one of Singapore's long-running enrichment centers. It takes great pride in providing children with top-notch S.T.E.A.M. educational entertainment. During the March school holidays 2023, children's camp being offered include Robotics, Engineering, Minecraft and Graphic Design-themed classes. These camps are suitable for ages 3+. Get more details here.
Kodecoon
Kids can learn about about programming, game design and more at Kodecoon's engaging holiday camps. The March holiday coding camps are suitable for children 4 years of age and older with both onsite and online camps available. Choose from camps such as Roblox Game Design, Micro:bit programming and other. Get more details here.
The Logic Coders
The Logic Coders make use of platforms like Scratch, Microsoft Visual Studio Code, Python, and Lego Mindstorms EV3 to introduce coding to kids. The programmes range from foundational classes to Level 3 classes for 8 to 12 year olds, progressively introducing kids to different concepts. Get more details about The Logic Coders holiday programmes.
March and Easter school camps offer a fun and carefree environment where kids can relax, have fun, and enjoy their time away from the regimen and demands of school. Many of these experiences that kids can have at these camps would also enhance what kids learn at school and could even reinforce what they have learned.
March school holiday camps in Singapore are a great option for kids during the first break from school of the year.