If building resilient children confident to navigate tropical rainforests and rough terrain is an idea that you embrace – you would probably love the "forest school" methodology. The school of thought that exposes children to nature has been gaining momentum in cities and it has also blossomed in urban Singapore. Forest schools in Singapore offer nature-based activities for children to "frolick" in the wild.
For parents of boys, you might even take this as a preview of National Service. Whatever the case, we think it's great for both boys and girls to embrace the great outdoors and learn to overcome strange terrains (without parents in tow) while attending Forest Schools in Singapore.
What is Forest School?
The concept of Forest Schools originated from Scandinavia when a retired Swedish soldier taught children about the natural environment through stories, songs and hands-on skills. The practice is still used by schools in Europe where preschool children head to forests, creeks, rivers and practise skills like lighting fires, gardening, preparing food and climb.
Forest Schools typically have no set curriculum nor lesson plans, with children deciding what they wish to do or where they would like to explore. Through such experiences, children have been observed to increase language skills, participate more actively in class and gained better knowledge of their surroundings.
---
-- Story continues below --
Forest Schools in Singapore place an emphasis on personal, socio-emotional development and technical skills development.
---
1. Forest School Singapore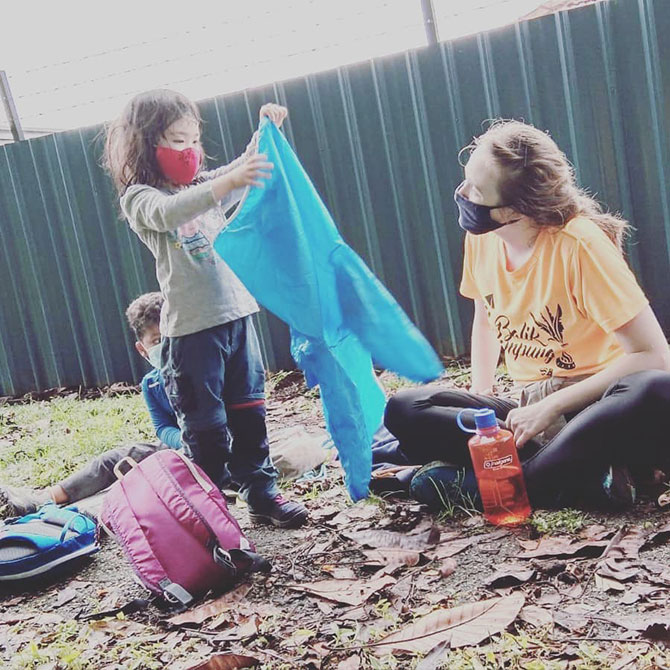 The pioneer in the scene is Forest School Singapore. Founded by Coach Darren, an avid lover of the Forest School ideology, who is certified by Archimedes Forest School, Forest School has been conducting programmes in the Bukit Timah nature reserve. It also runs holiday programmes and has training workshops for practitioners keen to learn more about Forest School.
My sons have attended Forest School Singapore's holiday camps and till today, they share wonderful memories of how they enjoyed the various elements encountered in the forest. Rather than told to shun the dirt or avoid slopes, the children are encouraged to try and even cooperate to help one another down tricky paths.
More information here.
---
2. Nature Explorers School
If you linger at Labrador Nature Reserve, you will see Nature Explorers School and the little troopers exploring the area. Nature Explorers School adopts a holistic teaching approach to help children improve their emotional intelligence, understand their emotions and develop musical and linguistic skills. Each lesson is conducted by a certified Level 3 Forest School leader with valid child first aid qualifications. Find out more here.
---
3. Kidz Treehouse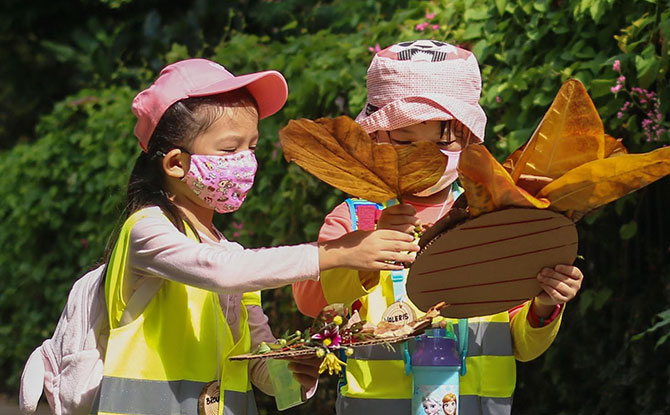 Kidz Treehouse has launched Kidz Treehouse Explorers programme which provides weekly forest school experiences for children between 4 and 7 years old. Filled with unique activities designed by trained educators, the forest school sessions develop children's confidence and relationship with nature through "Mindful Yoga", "Nature Adventures", "Nature Mandala" and "Exploration Time". Programmes conducted by experienced Nature Rangers encourage children to become confident and independent explorers through play in nature. Children will be engaged in fun filled activities such as building bird houses, tying essential, climbing trees and more.
The nature-centric education provider ensures that the learning process is not hurried to allow each child to learn skills at his/her own pace. Parents can choose single or multiple sessions for their children. For more information, check out this site or send your enquiries here.
---
4. Forest School at Lower Peirce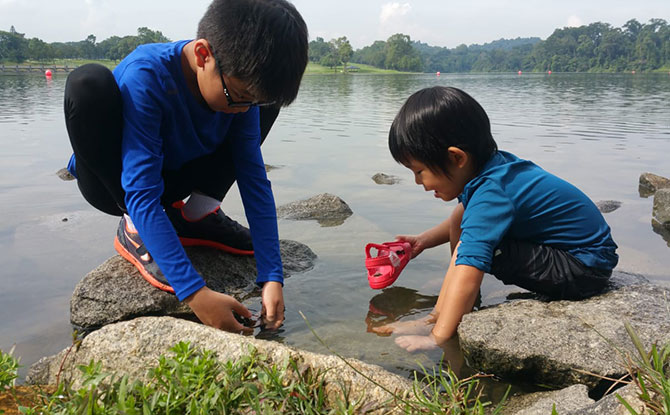 Forest School at Lower Peirce is a sister community of Forest School Singapore that conducts all its programmes at Lower Peirce reservoir and Ulu Pandan. It is a child-led and experiential school where children can choose their activities. The natural environment which has both the reservoir and forest elements give the children the opportunity to learn more about the wildlife, climb trees and learn to collaborate. Learn more about Forest School at Lower Peirce here.
---
5. Better Trails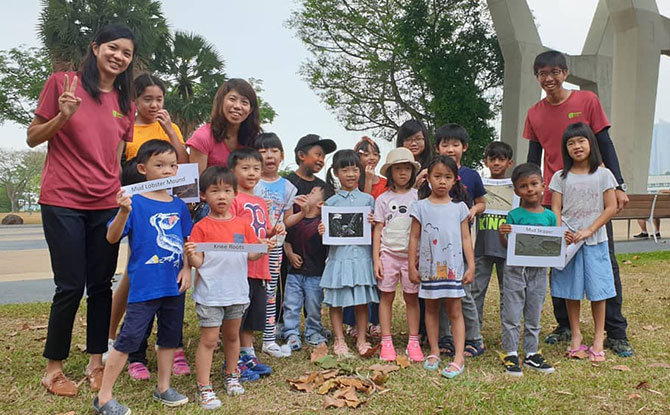 Better Trails is a social enterprise that wants "better trails" – through ethical use and responsible enjoyment of outdoor spaces through environmental education. They can provide certifications of "Leave No Trace" programme which literally means not leaving human stresses and impact on environments after usage. They run walks, camping activities, even corporate programmes as well as art-based classes to teach families more about nature through art.
If you are keen to learn more about Better Trails, find out more here.
---
6. Outdoor School
Want to sign up with forest schools in Singapore for outdoor learning and adventures for children? Outdoor School Singapore has it covered with concepts-based learning and skill development. Its curriculum is focused on the 3Rs – being responsible for self and environment, taking risks and being resilient. It runs various programmes like Forest Scouts, Survival series and more. Get outdoorsy here.
---
7. Roots & Boots
This forest school in Singapore has a uniform for its children! Roots and Boots programmes can easily be seen with their fluorescent vests at East Coast Park, Botanic Gardens or… wherever their boots take them. Roots and Boots is an urban forest school that inspires children a sense of ownership and responsibility for the natural world. It runs drop-off programmes for 3 to 8 year olds, parent accompanied programmes for 1 to 3 year olds and parent-educator programmes. More information here.
---
8. Wildlings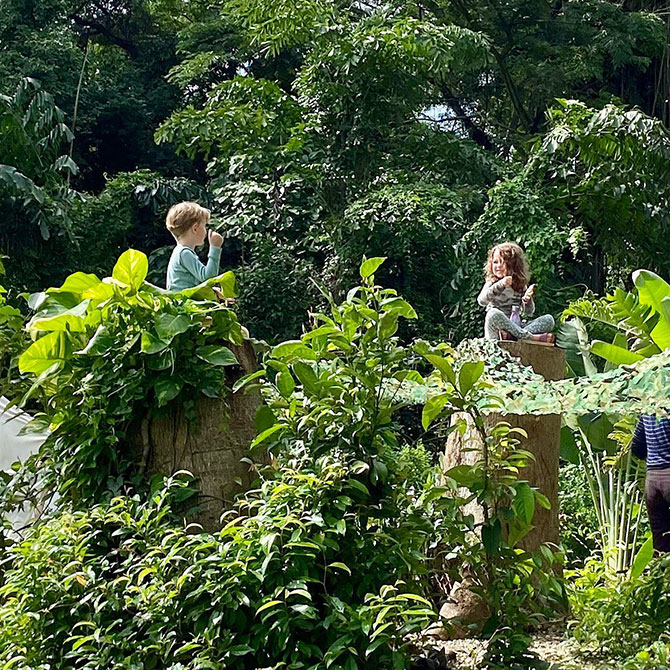 The only Forest School with a "base", Wildlings is headquartered at Core Collective Dempsey. Its programmes foster creativity, independence and empathy. It conducts drop-off programmes for the moment. Wildlings is perfect for parents who want to dine at the café in the same compound or enjoy the spa, and head for some gym workouts. Let down your hair while your kids get wild here.
---
9. Young Nautilus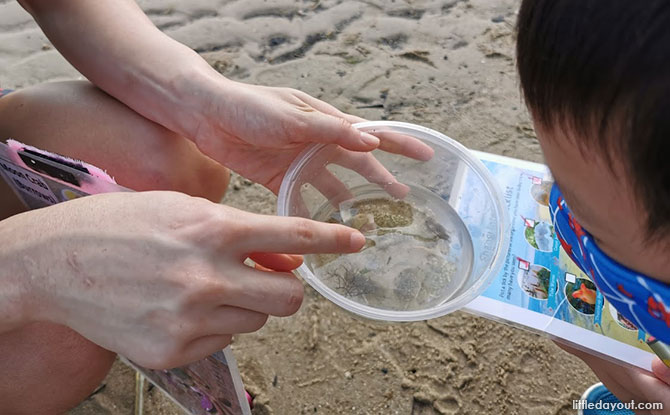 While Young Nautilus is less of a school and more of a nature enrichment group, its intertidal walks are fascinating experiences regardless of age. The group with its energetic educators take families on walks to places where you most likely have never ventured to – seeking out sea creatures to observe. Its focus is on marine wildlife on sandy shores and intertidal zones, as well as other natural environments. Groups are kept small with four to a group led by an educator. Young Nautilus also works with schools and kindergartens for workshops. More details here.
---
10. Little Wildflowers
Little Wildflowers bases its nature school on the Steiner-Waldorf approach. Art and play and strongly weaved into the programme. The school conducts its sessions at Botanic Gardens and includes story-telling, dramatisation, craft and art. Find out more here.
First published in October 2020.