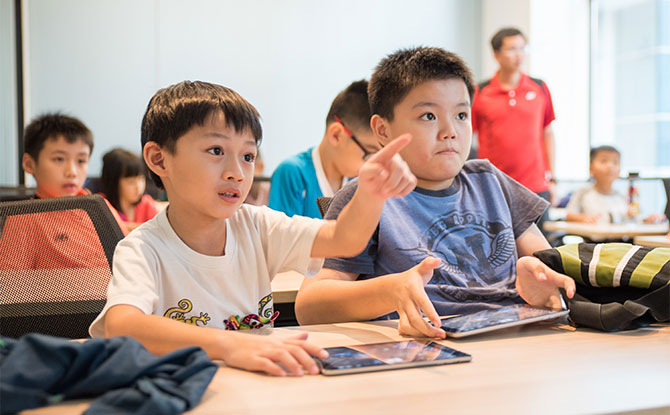 Mathematics can be a tricky subject and sometimes it feels that kids could benefit from some math tuition classes in Singapore. The right math enrichment centre can help your child learn how to solve math problems with confidence. If they need a bit of extra help, math tuition can provide a boost me up to help your child learn and grasp concepts better.
It is not uncommon for kids to slip behind in their math grades. This can lead parents to seeking out math tuition in Singapore to help their kids along. This may lead parents to look for a suitable math enrichment centre for their kids.
---
Finding the Best Math Tuition in Singapore for Your Child
Parents may have different motivations for searching for math tuition in Singapore. It could be that their child is struggling in school and needs a bit of extra coaching. Or their child could also be doing well and they want their child to do even better to ace the exams. Another reason could be that parents want their young child to have a strong and early foundation in maths.
Finding the best math tuition in Singapore for a child is not just about the centre's programme but it is also about making sure that it is the right fit. The tutor must be able to connect with the child and also believe that he or she can make progress in maths.
---
-- Story continues below --
With good rapport between tutor and students, children will be able to learn better, gain the ability to solve "problems", pick up techniques such as heuristics and higher order thinking, and even grow to love maths.
---
Math Tuition and Enrichment Centres in Singapore
Here is our list of some must-know math tuition and enrichment centres in Singapore.
Read on below if you wish to find a math tuition centre by area.
FEATURED
NickleBee Tutors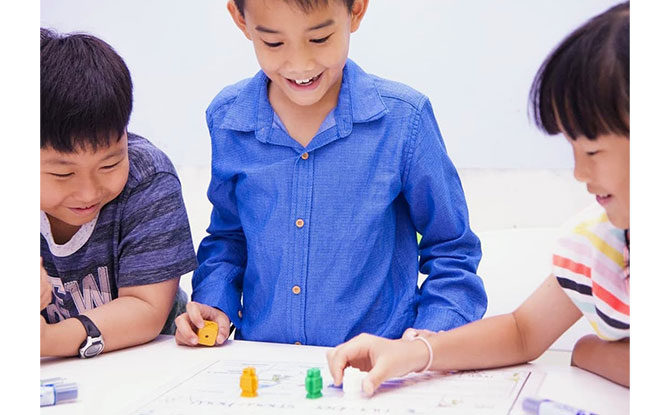 Master math with the #1 rated Advanced Primary Math programmes by NickleBee Tutors. With courses ranging from Advanced PSLE Math, Competition Math to Gifted Education Programme (GEP) Math, NickleBee Tutors' programmes equip students with the necessary skills and confidence to solve even the most challenging math questions in the PSLE Math exam and Math Olympiad competitions.
Beyond the core MOE curriculum, NickleBee Tutors' students get to explore GEP Math and Olympiad Math components such as investigative math, non-routine questions, higher-order thinking skills, creative problem-solving techniques and advanced heuristic tools.
Through their proprietary frameworks and methodology, NickleBee Tutors has achieved the following accolades :
93% of their Advanced Math students scored AL1 in the PSLE 2022 Math Exam
More than 35% Received DSA (Math) Confirmed Offers from TOP IP Schools in 2022
3 in 5 of their Math Olympiad students achieved GOLD & SILVER awards or better
Where: Bishan, Bukit Timah, Sengkang
Email: nicklebeetutors@gmail.com
Call: 9188 4710
Learn more about NickleBee Tutors
FEATURED
S.A.M Seriously Addictive Mathematics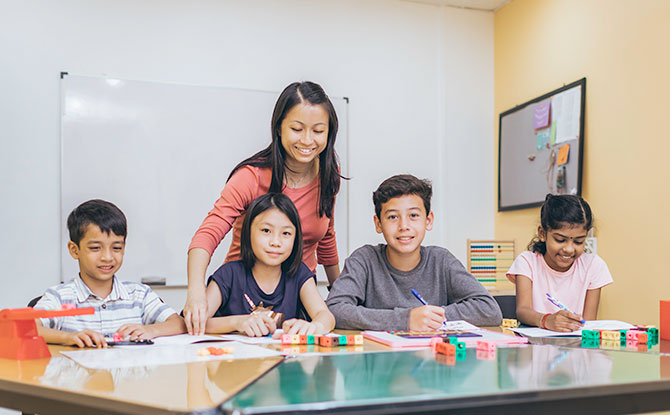 Forget memorisation and drills! Seriously Addictive Mathematics, or S.A.M, emphasises developing mastery of math through interest and understanding. S.A.M's curriculum is based on Singapore Math with a focus on problem-solving and thinking skills. Its approach encourages children 4 to 12 to explore, discover end build confidence towards maths. S.A.M Trainers engage students using the Concrete-Pictorial-Abstract approach and fun activities aid in learning new concepts. In addition, there are both guided and independent practice worksheets to develop math mastery as well as good study habits.
With a strong maths foundation, S.A.M learners can understand and explain concepts behind procedures plus develop higher order thinking skills to solve challenging problems. By making math fun, learners will enjoy and excel in maths!
Where: Bukit Batok, Bukit Timah, Choa Chu Kang, Downtown East, Hougang, Jurong East, Novena, Orchard, Parkway Centre, Serangoon, Tampines and Toa Payoh
Find a Centre in Singapore
Get more details about Seriously Addictive Maths.
Want to find a Math tuition centres in Singapore that is near you? Click here for an overview of centres by location.
---
AlphaOmega Math
AlphaOmega Math has had over 5000 students producing excellent results in PSLE Math, O Level Math and A Level Math in the past 15 years. Its Math tutors are former MOE teachers, highly experienced tutors with a strong passion in teaching and coaching students to grasp important Mathematical concepts.
Where: Four locations in Singapore at Clementi, Tampines, Bukit Timah and Taman Jurong
Call: 91055348
Find out more about AlphaOmega Math
---
AGrader Learning Centre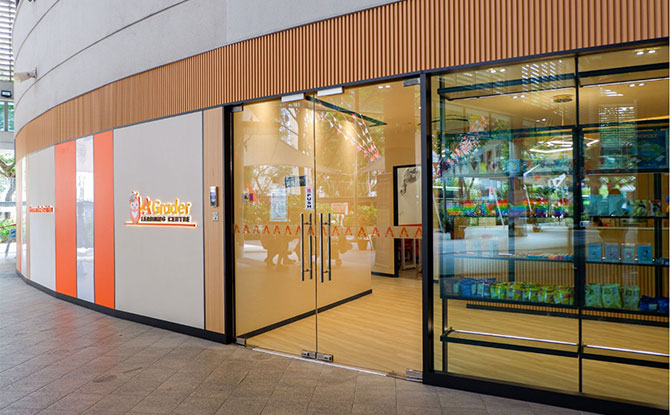 AGrader's educational math programme makes use of internally curated resources that are in line with the Ministry of Education's (MOE) curriculum. These resources provide students with a strong basis for learning and are an invaluable asset for those who need math tuition in Singapore. The centres' high tech classrooms are equipped with SMART boards that help to create an engaging and dynamic learning environment. AGrader's educational package also comes with a plethora of resources, including concept maps, thorough notes, weekly worksheets, and cheat sheets. These provide students with the resources they need to succeed in their studies and also support and reinforce what they are learning.
Where: Admiralty (Woodlands Galaxy CC), Ang Mo Kio (Djitsun Mall), Bedok Reservoir, Boon Lay (The Frontier CC), Buangkok (Sengkang Grand Mall), Bukit Gombak, Choa Chu Kang (Keat Hong CC), Fernvale CC, Hougang Central, Jurong West (Jurong Green CC), Kovan, Pasir Ris (White Sands), Sembawang (Sun Plaza), Sengkang CC, Serangoon Central, Tampines Central (Tampines Junction), Tampines Round Market, Tiong Bahru (Central Plaza), and Yishun (Northpoint City – North Wing).
Find out more about AGrader.
---
CMA Singapore
Known as an abacus mental arithmetic school, CMA Singapore targets brain development for children. CMA programmes trigger the innate numeracy interest in each child and improves his or her confidence in learning Mathematics. The CMA programme has been tried and tested for more than 35 years. It uses an ability-based programme paced according to an individual's progress and speed of learning. It is the pioneer of the dual hand abacus system as well as the two-hand, four-finger abacus system.
Where: Yishun, Ang Mo Kio, Bedok, Bukit Panjang, Canberra, Choa Chu Kang, Farrer Park, Holland, Jurong East Central, Jurong West Central, Kovan, Marine Parade, Novena, Punggol, Queenstown, Sengkang, Tampines, Toa Payoh, and West Coast.
Call: 6481 5853
Email: enquiries@cma.edu.sg
Learn more about CMA Singapore.
---
EduFirst Learning Centre
EduFirst Learning Centre's math programme boasts experienced tutors dedicated to providing your child with a structured and effective learning experience. With an exceptionally small class size of 4 to 8 students, the centre's tutors focus on individualized coaching, ensuring that students receive the attention needed for a comprehensive understanding of mathematical concepts. Through the application of heuristic methods, tutors work to build a robust foundation and deepen your child's grasp of mathematics. This approach not only fosters mastery but also enhances problem-solving skills.
Where: Yishun (two locations – Northpoint City Shopping Mall & Wisteria Mall), Ang Mo Kio Central, Sengkang (three locations – Fernvale, Anchorvale and Rivervale), Hougang, Jurong East, Woodlands, Bukit Timah, Punggol, Aljunied, Tampines, Pasir Ris
Find out more about EduFirst Learning Centre
---
Fun with Abacus
Founder of Fun with Abacus Joy Tay started teaching abacus by adopting syllabus from Taiwan. She started her own workbooks and continuously finds ways to improve on the workbooks. Fun with Abacus uses 9 beads Abacus as a tool and has continuously refined the program until it is systematically structured for the young learners. Classes are conducted in English with a total of 10 levels and about 12 to 15 lessons per level. Each lesson lasts for one hour, weekly.
Where: Yishun, Hougang, Katong, Yishun, West Coast, Tampines
Email: course@funwithabacus.com
Call: 9786 5383
Learn more about Fun with Abacus
---
eiMaths
eiMaths consists of a team of dedicated and passionate educators with over 20 years of experience designing and delivering math learning programmes and material. At this math tuition centre, all students take a diagnostic test prior to classes so that their learning can be personalised.
The lower primary school math enrichment class develops the foundation in fundamental Mathematical theories, methods and concepts. Instead of relying on rote learning, students are encouraged to think critically, this helps develop confidence, concentration and problem-solving skills. Upper primary classes excite students and pique their curiosity by applying problem-solving heuristics and question-posing techniques in solving challenging mathematics problems.
Where: Toa Payoh, Tiong Bahru, Woodlands, Yishun, Ang Mo Kio, Punggol, Buangkok, Potong Pasir, Sengkang, Aljunied, Katong, Tampines, Boon Lay, Bukit Panjang
Call: 68418148
Email: info@eimaths.com
Learn more about Ei Math
---
Math Monkey
At Math Monkey, the programme is based on Vedic Math – an ancient system of teaching math from the East cleverly combined with the creativity of the West. Math Monkey uses fun to unlock the potential of a child through interactive games in each lesson. Programmes start at age 3 and continue to 12 years. Children will be able to gather information accurately, be familiar with numbers and numerical symbols, , apply the relevant formula, think of the best approach to solve a problem.
Where: Novena and East Coast
Find out more about Math Monkey
---
Matrix Math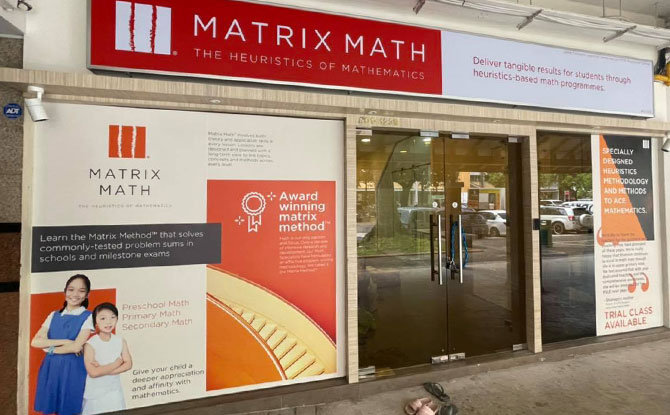 Matrix Math's team of math specialists conducts extensive research to ensure the programme remains in line with the MOE syllabus and addresses most commonly tested concepts in schools. Matrix Math teachers constantly explores better ways to explain solutions and concepts, and aims to present material in a manner that is easily comprehensible.
Where:13 outlets islandwide, including Marine Parade, Bedok, Ang Mo Kio, Hougang, Yishun, Bukit Batok, Clementi, Jurong East, Jurong West, Bukit Timah, Toa Payoh SAFRA, Novena & Bt Panjang
Call: 63456439
Email: administrator@matrixmath.sg
Learn more about Matrix Math
---
Mavis Tutorial Centre
At Mavis Tutorial Centre the focus is on helping students to reach their fullest potential. Astrong emphasis is placed on cultivating a deep comprehension of subjects through their curriculum. Mavis Tutorial Centre also aims to create an engaging and enjoyable learning environment for students while their experienced tutors employ an interactive teaching approach to stimulate active student participation in discussions, making the learning process not only effective but also enjoyable. Maths classes start by building essential numeracy skills and encouraging creative problem solving skills. This progresses onwards to problem sum solving and eventually preparation for PSLE.
Where: Anchorvale Village, Ang Mo Kio Hub, Bedok Mall, Buangkok, Compass One, Jurong East, Jurong Point, Kovan, Lot One, Marine Parade, Punggol, Rivervale Plaza, Seletar Mall, Tampines, Woodlands, Woodleigh Mall.
Find out more about Mavis Tutorial Centre
---
MPM Math
MPM Math improves students' ability in acquiring independent problem-solving abilities and boosts their self-confidence. Through exploratory learning, the program develops computational skills and Mathematical knowledge while promoting problem-solving talents. As a result, children can use their skills to solve math problems. Students are also empowered to ask questions, unearth facts, explore concepts and connections while nurturing and fueling their enthusiasm, curiosity and capacity for independent thinking.
Where: Bukit Panjang, Sembawang, Woodlands, Yew Tee, Yishun, Khatib, Ang Mo Kio, Bishan, Toa Payoh, Hougang, Punggol, Sengkang, Bedok South, Parkway, Pasir Ris West, Siglap, Simei, Tampines Central, Queenstown, Tiong Bahru, Clementi, Jurong East, Jurong Wet and Pasir Panjang.
Call: 6253 8260
Find out more about MPM Math.
---
Kumon Singapore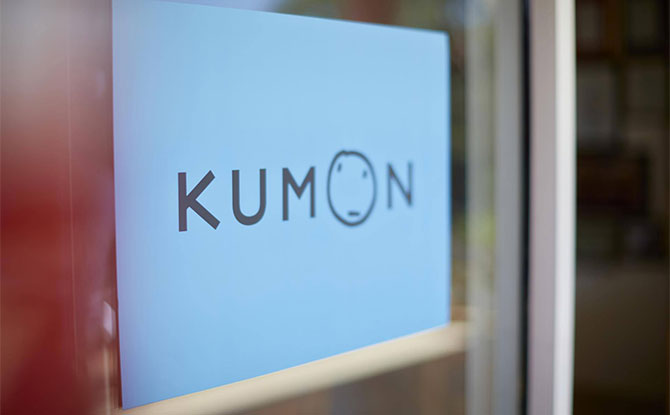 Kumon's math classes emphasise personalised, self-paced learning. It was established in Japan by Toru Kumon and enables students to acquire mathematical ideas gradually. Students gain confidence and solid foundations by starting with foundational skills and moving forward at their own pace. The approach promotes regular practise, which improves critical thinking and problem-solving skills. Kumon's programme is suitable for students with different learning capabilities, from the very basics to beyond.
Where: Multiple centres across the island.
Find out more about Kumon Singapore
---
NumberSkill Learning Centre
NumberSkill Learning Centre was started by Gary Ang and Eileen Ang. The team of teachers understand what it is like to be overwhelmed by complex concepts and exam stress. Hence, they strive to make Math and Chemistry easy so exams are not stressful. NumberSkill is a premium tuition centre specialising Math and Chemistry for secondary and junior college levels. Technology is used to enhance the learning outcomes of students. The NumberSkill team believes that everyone can enjoy Math and Chemistry.
Where: 170 Upper Bukit Timah Road #B1-15 588179
Call: 97632567
Find out more about NumberSkill Learning Centre.
---
Oodles Learning
Oodles Learning prides itself on the achievements of its students, 80% of whom have scored AL1 to AL3 in PSLE Math. It is also the only brand that is endorsed by onSponge for Popsicle Math, +hinkingMath and PaceUP – curriculum used for K2 to Secondary Four students. K2 and P1 students get a comprehensive grounding in Math and learn through experiential learning via PopsicleMath. P2 to p6 students are equipped with conceptual thinking skills to solve problem sums via +hinkingMath while secondary students get ready for the demands of junior college and tertiary education via PaceUP.
In addition, Oodles Learning maintains a low coach-to-student ratio ensuring personalised attention and support. Class sizes are limited to ten students, coaches address individual needs and provide immediate feedback on progress during classwork sessions.
Where: 12 locations across Singapore including Bukit Timah, Choa Chu Kang, Hougang, Jurong East, Marine Parade, Punggol, Sembawang, Tampines, Thomson, Tiong Bahru, West Coast Plaza and Woodleigh
Tel: 3158 5888
Email: sg.customerservice@oodleslearning.com
Find out more about Oodles Learning
Oodles Learning is holding its Open House for Academic Year 2024 in November with hands-on sharing and free trial classes. Find out more the Open House.
---
Polymath Learning Centre
Polymath Learning Centre provides PSLE Math tuition. It gives students full-coloured worksheets, notes, mind maps and flash cards. Classrooms are equipped with cutting-edge education technology such as smart boards and e-learning platforms. Teachers are passionate educators with more than a decade's experience. Polymath uses a proprietary system to diagnose strengths and weakness of each student and provides customised worksheets that are personalised.
Where: 443 Clementi Ave 3, 01-262 S120433
Call: 90223314
Find out more about Polymath Learning Centre
---
The Learning Lab
The Learning Lab's math programmes highlight how the subject is a powerful and incredibly useful tool through lessons that pique engage a child's interest and excitement. This aims to allow a child to gain invaluable skills to confidently tackle mathematical concepts of higher complexity when he or she moves on to the next academic level. The Learning Lab has math programmes for early years that teach numeracy concepts and math vocabulary. At the primary school level, it arms students with problem solving heuristics and teaches them to be flexible in solving multiple math challenges. At the secondary level, the focus is on content mastery through fundamental techniques and problem-solving skills.
Where: Marine Parade, Tampines Mall, Century Square, Rochester Mall, Jem, Choa Chu Kang Centre, United Square, Seletar Mall, Woodleigh Mall
Tel: 67338711
Find out more about The Learning Lab – https://www.thelearninglab.com.sg/math-tuition/
---
Think Academy
Think Academy strengthens your child's math higher order thinking skills and teaches Math heuristics. It has over 18 years of curriculum and teaching experience designed based on MOE curriculum and context. It uses effective and proven methods to develop strong Math thinking abilities via in-house developed learning platform packed with interactive learning features. Students have also produced outstanding Math results and awards in International Math Olympiad competitions.
Where: 10 Sinaran Dr, #03-26 29 Square 2, Singapore 307506
Call: 91055348
Email: customercare@thinkacademy.sg
Find out more about Think Academy
---
Math Tuition Centres by Location
If you are looking for math tuition centres in Singapore near your, we have put together an inexhaustive list of math tuitions centres by location to help you get started in your search.
Ang Mo Kio
Mavis Tutorial Centre
Matrix Math
Bedok
Mavis Tutorial Centre
Matrix Math
Bishan
Bukit Batok / Bukit Gombak / Bukit Panjang / Choa Chu Kang
AlphaOmega Math
AGrader Learning Centre
CMA Singapore
MPM Math
Matrix Math
Oodles Learning
S.A.M Seriously Addictive Maths
Bukit Timah / Holland
CMA Singapore
NickleBee Tutors
AlphaOmega Math
Matrix Math
Oodles Learning
S.A.M Seriously Addictive Maths
Clementi
AlphaOmega Math
Matrix Math
Hougang
AGrader Learning Centre
CMA Singapore
S.A.M Seriously Addictive Maths
Matrix Math
Jurong East
AGrader Learning Centre
CMA Singapore
Mavis Tutorial Centre
AlphaOmega Math
Matrix Math
S.A.M Seriously Addictive Maths
Jurong West
Mavis Tutorial Centre
Matrix Math
Marine Parade
CMA Singapore
Mavis Tutorial Centre
The Learning Lab
Oodles Learning
S.A.M Seriously Addictive Maths
Matrix Math
Orchard / Novena
CMA Singapore
Matrix Math
S.A.M Seriously Addictive Maths
Math Monkey
Pasir Ris
S.A.M Seriously Addictive Maths
Punggol
CMA Singapore
Mavis Tutorial Centre
Queenstown
Sengkang / Buangkok / Kovan / Serangoon
AGrader Learning Centre
CMA Singapore
Ei Math
Mavis Tutorial Centre
NickleBee Tutors
Oodles Learning
S.A.M Seriously Addictive Maths
Sembawang
CMA Singapore
MPM Math
Oodles Learning
Tampines
AGrader Learning Centre
CMA Singapore
Mavis Tutorial Centre
MPM Math
Oodles Learning
The Learning Lab
Matrix Math
Fun with Abacus
eiMath
S.A.M Seriously Addictive Maths
Tiong Bahru / Queenstown
Toa Payoh
S.A.M Seriously Addictive Maths
CMA Singapore
MPM Math
eiMath
Woodlands
AGrader Learning Centre
Mavis Tutorial Centre
MPM Math
eiMath
Woodleigh
Mavis Tutorial Centre
The Learning Lab
Oodles Learning
Yishun / Khatib
CMA Singapore
eiMath
Mavis Tutorial Centre
MPM Math
---
Frequently Asked Questions about Math Tuition Classes in Singapore
What are the class sizes for math tuition centres?
Class sizes will vary from centre to centre. Some may offer group classes with sizes as low as four to five per group class, while others may have up to as many as 13 students in a class. Obviously, the smaller the class, the more attention that each student will receive from the tutor.
What are the typical fees for math tuition classes in Singapore?
In addition to the lesson fees, there may also be other fees like one-time registration fees and material fees.
Some centres will also require a deposit. Depending on the centre's policies, the deposit may only be refundable if sufficient notice is given before your child is withdrawn from the centre.
How much are math tuition classes in Singapore?
For primary school maths tuition, the rates can be from around $60 and up per lesson. Fees are normally collected on either a term or monthly basis.
Do tuition centres offer trial classes?
Most math tuition centres in Singapore do offer trial classes. Some of the centres may offer free trial classes while others may charge for the trial class.
Some centres also have what is called a "trial month". This is where the entire first month of lessons is for the child to try out the class.
What happens if my child misses a class?
Each centre will have its own make-up policy if a student misses a class. There may be a limited number of replacement make up classes allowed per period of time.
In some cases, if a replacement class cannot be arranged, no refund allowed. Other centres may provide credit notes for missed lessons.
What happens when there is a fifth week in a month?
There are usually four lessons per month. You may wish to check with the centre what happens when there is a fifth lesson in the month. Usually, these costs are pro-rated and factored into the costs of the lessons. In some cases, they may just provide the extra lesson at no extra cost. The enrichment centre that you are interested in will be able to fill you in further.
---
Math Tuition Classes in Singapore
We hope that this article has helped you to get started with choosing a math tuition class for your child in Singapore. Deciding to enrol for math tuition in Singapore is a valuable opportunity for kids to enhance their math skills. Under the guidance of experienced tutors, we are sure that will be able to grow and learn to navigate their way around maths concepts.
In the mean time, if your child is struggling with math word problems, you may also be interested in reading this story on tips for solving math word problems.
If you found this story useful, we think that you will also appreciate this story on student care centres in Singapore.
This story includes sponsored content.