Bikes, bikes, bikes. We are not talking about the many that dot the landscape around Singapore nowadays but what you can see at Shimano Cycling World at Singapore Sports Hub.
The Bike Museum
Officially launched in September 2015, this bike museum in Singapore is located next to the Singapore Sports Museum. And if you are concerned that the gallery is a sales pitch for Shimano, the Japanese manufacturer of cycling components, you need not worry. Shimano Cycling World is about all sorts of bikes of all ilk.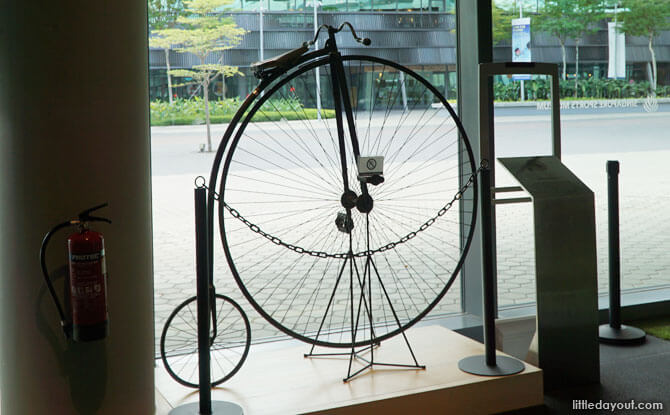 Inside Shimano Cycling World are displays of various antique bikes. By the entrance is a penny-farthing or what is also known as a high wheeler.
High up on the shelf is an 1818 dandy horse from Germany. A precursor to the bicycle, this two-wheeled vehicle was propelled along by the rider's feet.
---
-- Story continues below --
These two artefacts are just the tip of the iceberg for bike enthusiasts. Venture further into Shimano Cycling World and there is an entire pull-out exhibit of bicycles. Visitors can browse through the various pull-out displays of historic and unusual bicycles from different eras.
Among these are a rattan bike and the road bike used by Kenneth Tan, Singapore's most decorated professional cyclist when he was with the Shimano Racing Team.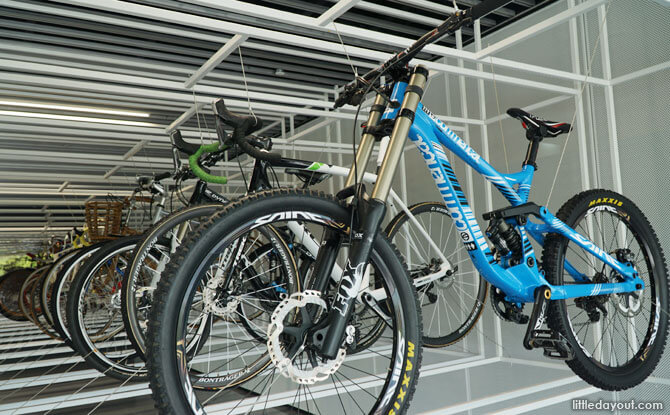 It is fun browsing through the cabinet and having a closer look at each bike.
Innovation and Books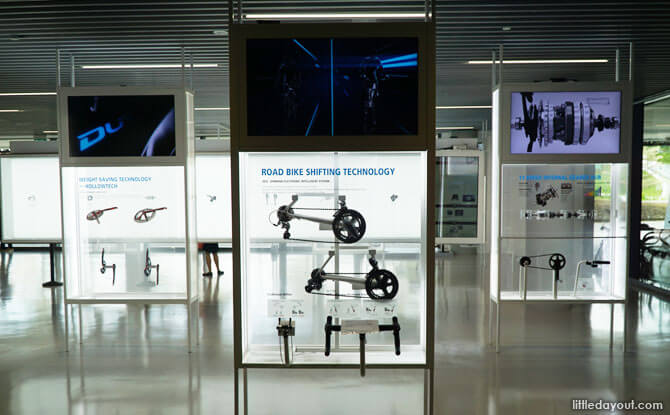 There is also a section where visitors can learn more about different cycling innovations.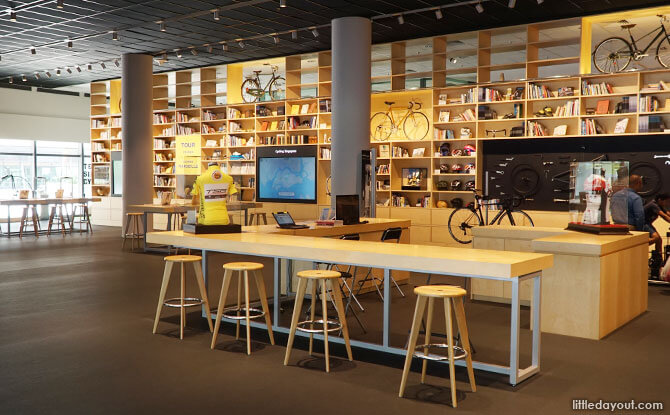 Bike-lovers can browse through Shimano Cycling World's large library of cycling books which cover topics such as biographies of cyclist to bike maintenance.
There is also a station where visitors can try having a bike custom-fitted to them. Shimano Cycling World also organises cycling-related workshops too.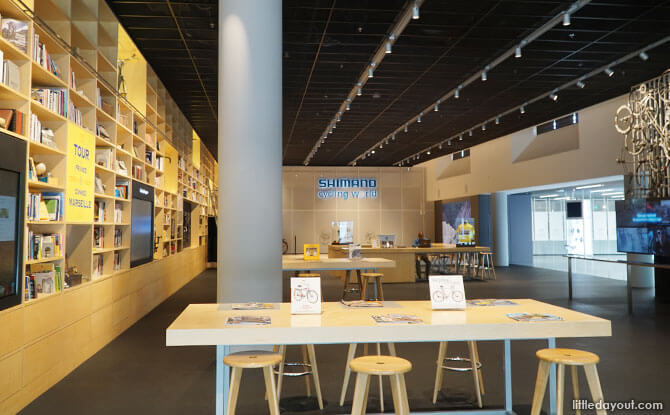 Shimano Cycling World is an interesting museum in Singapore where even the casual visitor can take a look at the history and technology behind bicycles and the culture of cycling.
Shimano Cycling World
Address: 6 Stadium Walk #01-02, 397698
Website