Dumpling & Dragonboat Festival may be celebrated with less fanfare this year and no sounds of drums at the promenade. But there are still many ways to talk about the Dumpling Festival with kids, celebrate it in smaller ways and enjoy the bonding time over dumplings and various traditions.
---
1. Get your Bak Zhang!
Bring a few dumplings to your loved ones (in a group fewer than 5 please). Dumplings, traditionally eaten during the fifth day of the fifth lunar month, are presented as gifts of love or filial piety. There are many places to get them, check out our list here.
---
2. Learn about the Dumpling Festival online
Since libraries are still closed, you can get your resources online! There are many educational resources which talk about origins, infographics about dragon boat races and even a catch a rice dumpling game! Other activities we love are – DIY crafting of origami rice dumplings, mini dragon boats and finding out the secret recipe behind Kim Choo Kueh Chang.
---
-- Story continues below --
This episode of Taoshu by Peach Blossom Media is also worth a watch for young ones eager to know more about Dragonboat festival.
---
3. Have a Dragon Boat Race at home!
How about a dragon boat race? All you need is a bucket of water and some paper boats. Make a paper boat from scratch, complete with oars or make ones from used masks.
---
4. Read a Book on the Dumpling & Dragonboat Festival
One of the best ways to learn with your child is through books. There are many books on Dumpling Festival and these are some of our favourites.
Culture Is Found In Our Festivals 文化都在节日里
Not just about Duan1 Wu3 Jie2, this pop-up book in Mandarin is a collection of all the Chinese festivals. Use it again and again for the 8 Chinese festivals celebrated in the source of the year. With facts, legends, interactive components, groups of characters and more, your little ones are sure to be absorbed in it while learning about Chinese traditions.
Purchase it here.
Little Rice Dumpling, Little Rice Dumpling 小粽子,小粽子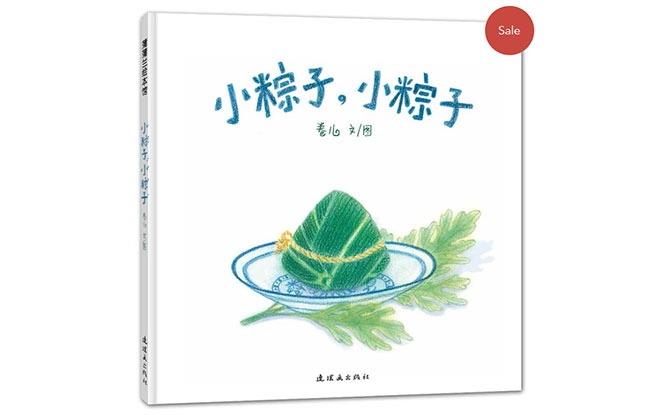 This picture book is all about the adorable rice dumplings as they meet their friends with different fillings. We love the illustrations and it is an easy read for even the littlest to enjoy.
Dragon Boat Festival Pop-up Book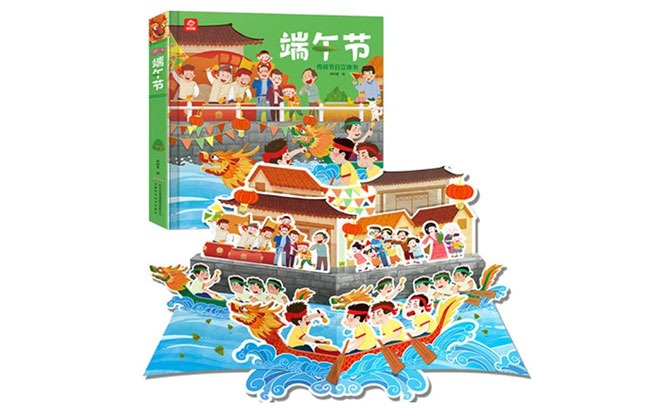 Who else loves pop-up books? See how a dragon emerges from the water with boaters furiously rowing their oars to the beats of the drums. The children will love seeing and feeling all the details of the festival. Purchase the book here.
Moonbeams, Dumplings and Dragonboats
Delectable recipes, family activities, traditional tales all about Chinese culture will enthrall families to learn more about the Dragonboat Festival, amongst other traditions.
Buy it here.
Celebrating the Dragon Boat Festival
Little Mei asks her grandfather all about the patriotic poet who loved his kingdom in this story. This is a one in four series that is about popular Chinese festivals. Get the book here.
---
5. Play Resources with the Dumpling and Dragonboat Festival Theme
To reinforce the learning, how about using toys?
LEGO Chinese Dragonboat Set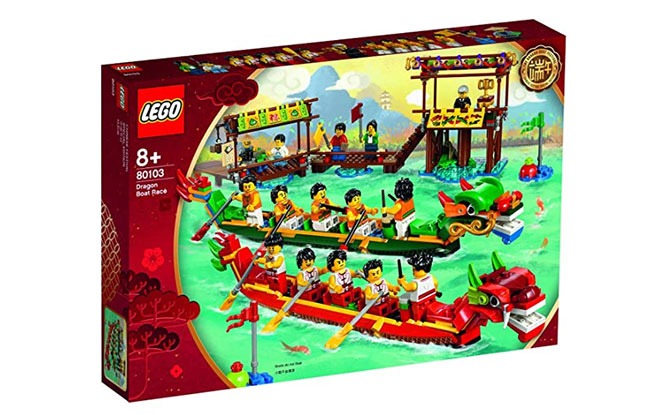 LEGO fans would want to get their hands on this exclusive Chinese Dragonboat set. Piece them together and you can have endless races with the LEGO boats. As usual, LEGO sets have a great amount of detail that you can see and feel.
Bak Zhang in Felt
How about a bak zhang that lasts forever? Play pretend with this limited edition felt bak zhang. This gives you the perfect reason to celebrate again and again. Buy it here.
---
Celebrating Dumpling and Dragonboat Festival with Kids
With many resources online that are easily accessible, it is easy for families to celebrate at home and learn about the enduring tales behind the festivals that have lasted for generations. Wherever you are, buying dumplings and spreading the love or visiting a relative, stay safe and have a wonderful Dragon Boat Festival!
This story contains affiliate links. This means we earn a small fee if you purchase something through a link from our website. There is no additional cost to you. This helps to support Little Day Out and keeps us going.