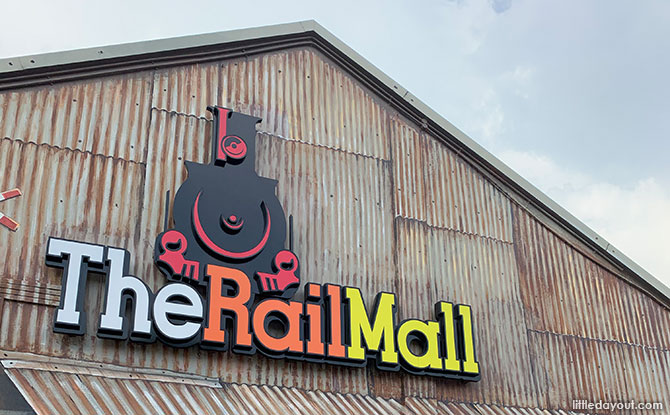 Rail Mall along Upper Bukit Timah Road is about as close as you can get to a strip mall in Singapore. The various shops and restaurants at Rail Mall are laid out in a linear fashion, facing out towards the sometimes-busy road.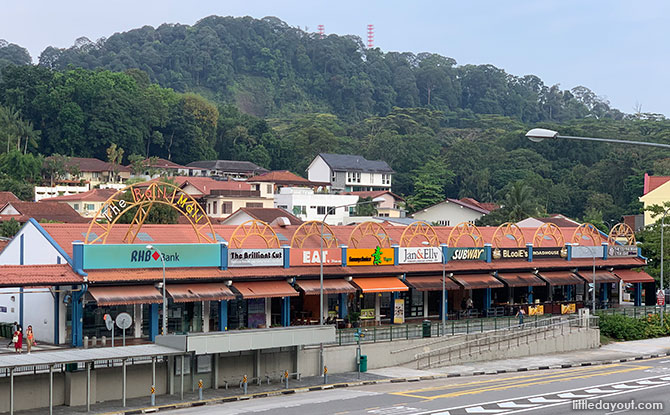 Here are somethings that you can do at Rail Mall.
---
Food & Things To Do at Rail Mall
Eat, Eat, Eat: Restaurants & Dining Rail Mall
---
-- Story continues below --
Rail Mall has quite a range of eateries & food options, catering to different budgets and tastes. It is a popular stop for late night suppers or early post-cycling breakfasts. The eateries at Rail Mall include local favourites like EAT, New Teck Kee Chicken Rice, Nam Kee Pau, Springleaf Prata and Toast Box.
Other dining options at Rail Mall include Subway and The Coffee Bean & Tea Leaf. BLooiE's Roadhouse is a neighbourhood watering hole.
Higher-end options include Acqua e Farina and the French restaurant Maison Marie.
---
Grocery Shopping
Cold Storage occupies one end of Rail Mall, providing a convenient place to pick up groceries.
At the other end from Cold Storage, at the other set of buildings across Jalan Asas, is the Maison Marie specialist grocer. It sells French groceries like truffle-infused olive oil and has a bakery counter with macarons and other French pastries.
---
The Cat Café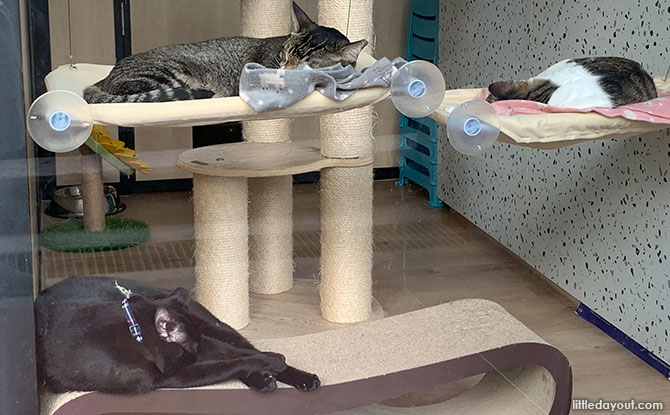 The Café Café is home to a menagerie of rescued cats. If you are craving feline companionship, this may be the place for you to get a brew and some purr-time too.
---
Snap a Picture with the Rail Mall Murals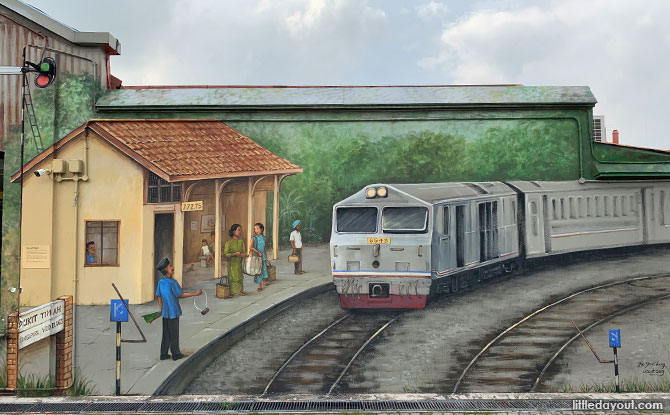 Rail Mall is home to several murals by accountant-turned-artist Yip Yew Chong. These nostalgic murals throwback to a time when the trains used to run past Rail Mall.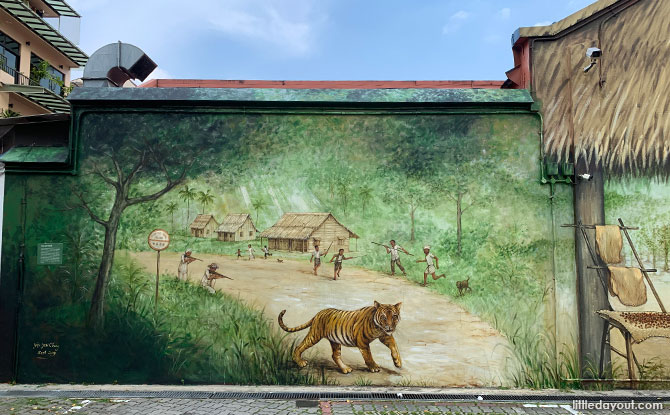 There are scenes of kampung life. And, a tiger hunt mural, a nod to the days gone by when tigers were are real threat in the area.
---
Upper Bukit Timah Truss Bridge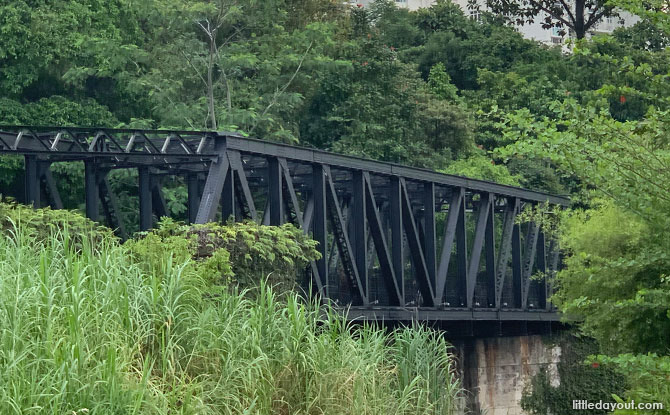 Just adjacent to the Rail Mall is the Upper Bukit Timah Truss Bridge. If you are looking for your next Instagram picture, take a walk up the steps to take the pic. It is also a good starting point if you are planning to venture along the Rail Corridor (Central).
---
Visit the Playground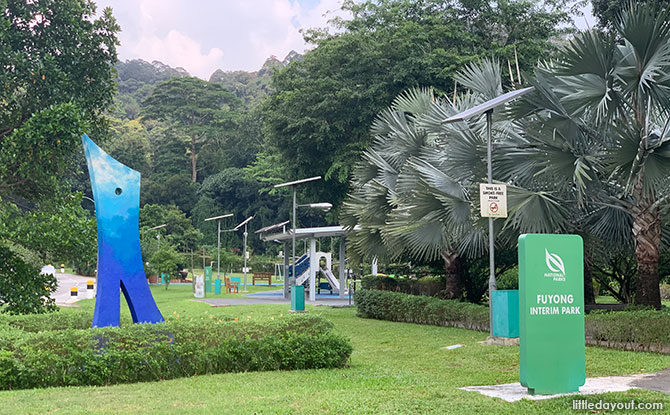 Venture just beyond the Maison Marie restaurant and you will find yourself in a neighbourhood park, the Fuyong Interim Park.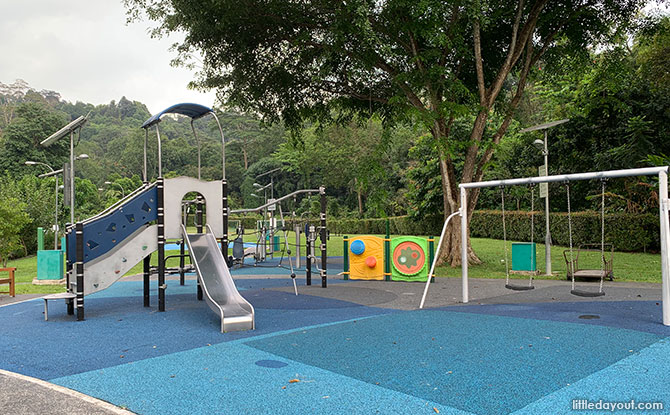 Here, you will find a small playground. It can be a good distraction for kids and a way for them to clock in some outdoor activity to their day.
Rail Mall is located at 380 Upper Bukit Timah Rd, Singapore 678040.