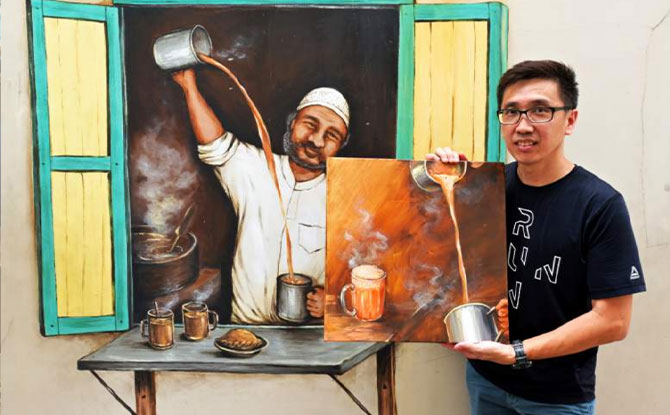 From Chinatown to Kampong Glam and also Everton Road, Artist Yip Yew Chong's works are a key part of decorating the streets of Singapore. His works are especially recognised for depicting familiar scenes of what many of us would remember as "old Singapore" these drawings invoke a strong sense of nostalgia.
Some well-known paintings include the ones along Chinatown and Sentosa.
12 January 2021 marked a milestone for Yew Chong, not only as he celebrated another year of life, but it was also when he launched his first solo exhibition, "Something, Somewhere, Somewhen" at the Art Porters Gallery. The artworks in this exhibit focused on intimate, affectionate, and an almost life-sized view of nostalgic scenes modelled from his murals. Some are even painted on real objects.
We had a chat with the accountant turned artist, Yip Yew Chong to hear a little more of his story.
---
Little Day Out's Interview with Yip Yew Chong
How did you get started as an artist?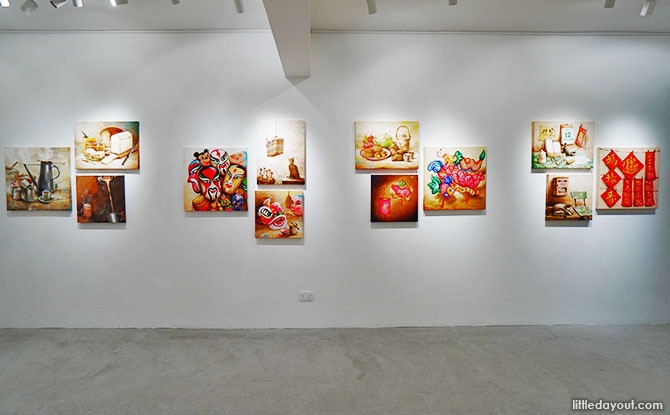 In 2015, I painted my first two public murals while I was taking a break from work. The murals were warmly received. Thereafter, I was approached by many people and organisations for commissioned mural projects. However as I had to return to work, I could only paint on weekends. In 2018, after 2.5 years of juggling both my finance work and art and with the encouragement of my supporters, I decided to leave my finance career to focus on developing my art.
---
Which is one of the works you are most proud of?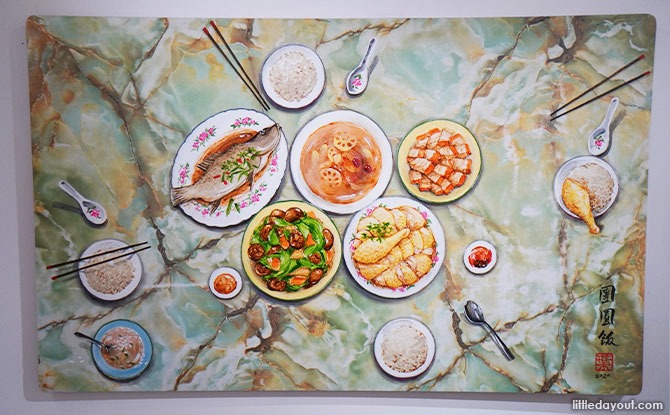 The Reunion Dinner table artwork is my favourite. I like the idea of the artwork. It is one of its kind, surrealistically painted directly on an old schooled laminated tabletop, combining art with reality.
---
How did you come about with the name of your current exhibition?
I was saying aloud what I want people to feel when they come to view the exhibition. I want people to look at the artworks, which bound to have something that looks familiar. They could have seen that something from the murals they have visited, their own childhood memories, old photos or just stories heard. Yet probably cannot remember where and when they have seen it. They may never see the real thing ever again. Thus, Something, Somewhere, Somewhen is like a poignant poem. 
---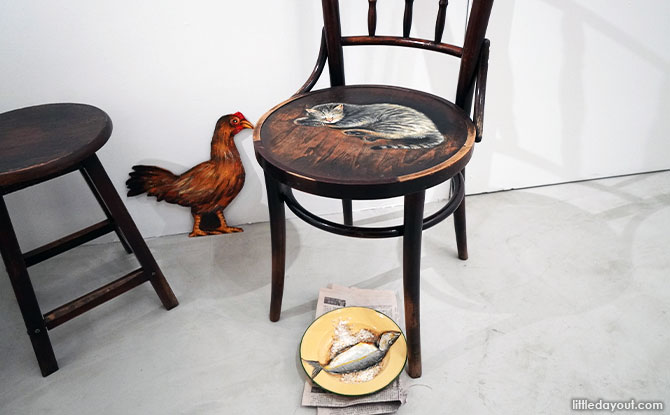 Actually, there are no "clues" in my artworks. My artworks are direct without hidden messages, you get what you see. It's just that they are busy with everyday details such as scribbles on the notebook, brand name of phone and imprints on cookies etc. Many of these details are based on real-life stories, just like in the murals. People will have fun interpreting these details differently, giving an impression of a hunt for "clues".
---
What are some memorable moments that you've had while sharing your works in public spaces?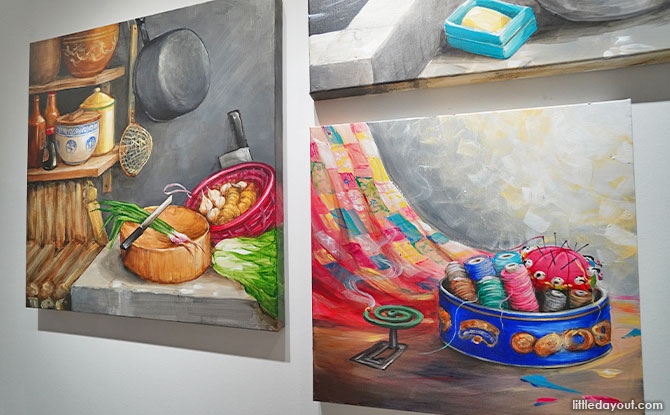 At both the exhibition and when I was painting murals, people have come up to me to tell me how the artworks have touched their lives. Someone just told me that she once had a very bad day, but after walking around Chinatown to view my murals in the night, her mood changed completely. Another person, a European, told me how the "My Chinatown Home" mural reminded her of her own grandmother and cried at the mural. 
---
Where are some of your favourite places or situations to go to for inspiration?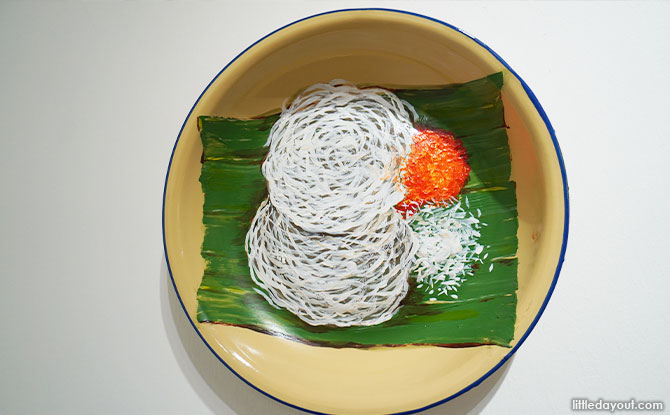 I don't normally go to a specific place, and there is no one favourite place. I walked a lot, all around Singapore to get inspiration. It was not so much of the place. Instead, it is the process of walking, which frees up the mind to take in inspiration.
---
What are some hopes and goals for future projects?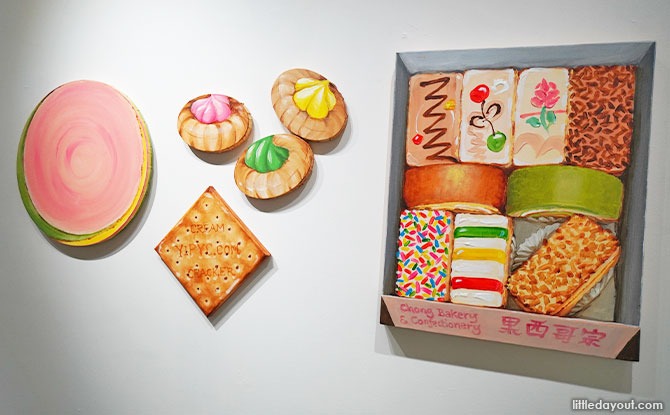 I will want to explore other formats of art like film-making, installation and animation. I also hope to do more overseas projects.
Yip Yew Chong will be having another solo exhibition in February titled "Stories from Yesteryear".which focuses on "big-picture view, some rather whimsical, of old Singapore, with hidden stories waiting to unfold and be retold." More details are to be confirmed but updates can be found on Yip Yew Chong's Social Media sites.