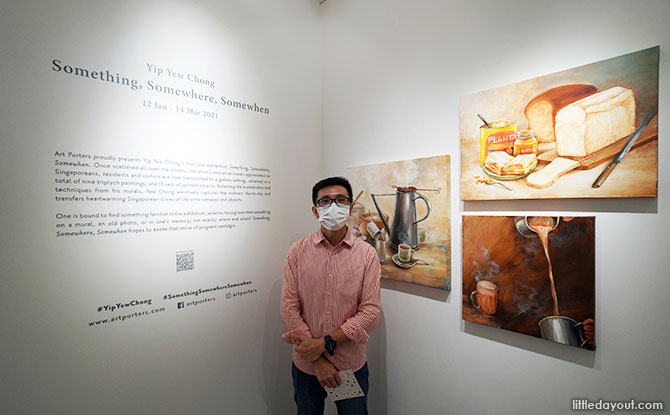 You've seen his works along the walls of Chinatown, and scattered along the streets of Singapore and Sentosa, and now, starting 12 January 2021, Yip Yew Chong is bringing his artworks to a gallery in his first solo exhibition. Titled "Something Somewhere, Somewhen", this exhibition will be held at the Art Porters Gallery till 14 March 2021.
A self-taught artist, Yew Chong draws inspirations from his childhood and everyday life experiences, telling stories of Singapore, especially it's past, on walls all over the city and now on canvases.
As of now, he has done over 50 murals located at different heartlands and cultural locations such as Chinatown, Kampong Glam and Everton Road.
Yip Yew Chong's First Solo Exhibition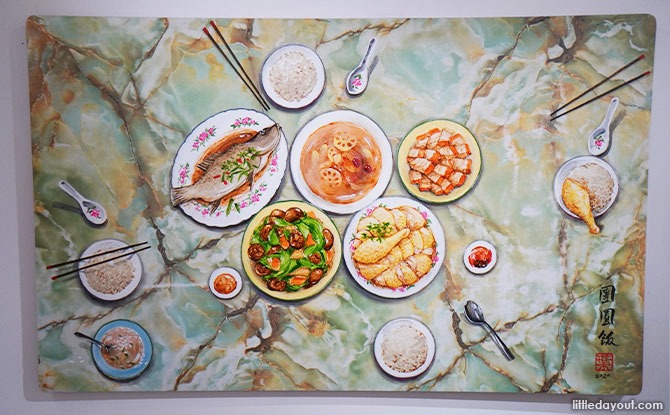 Something, Somewhere, Somewhen hopes to evoke a poignant sense of nostalgia. The exhibition comprises a total of nine triptych paintings and 15 sets of painted objects. Retaining the brushstrokes and techniques from his murals, the focus of paintings in this exhibit will be on the different objects that were present in his previous works and murals.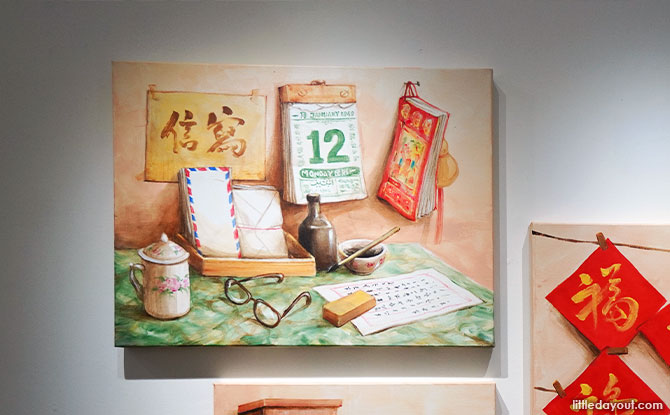 One such example a painting titled Letter Writer and it is inspired by the artist's mural titled 寫信䆎. 妙手揮春 (Letter Writer). This mural can be found in Chinatown, Singapore. Another is a painting titled Mask Seller and Lion Dance Head Maker. This piece is inspired by Yip Yew Chong's mural titled Lion Dance Head Maker which can be found at Mohamed Ali Lane.
---
Familiar Objects at Something, Somewhere, Somewhen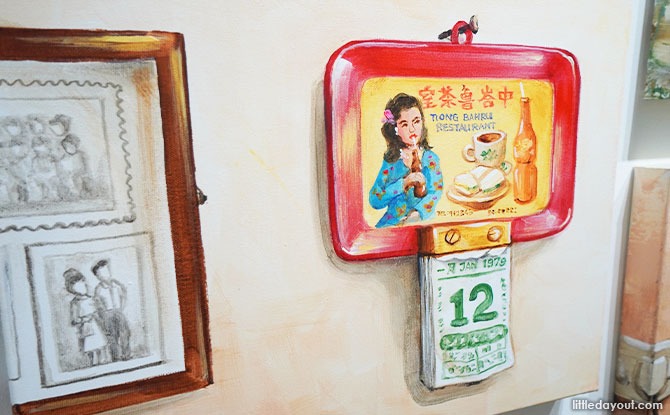 Those who are familiar with his works will also know that there are a few "trademarks" that can be found in Yew Chong's art. One such instance is the date 12 January, which is not only the launch date of the first solo exhibition but also his birthday.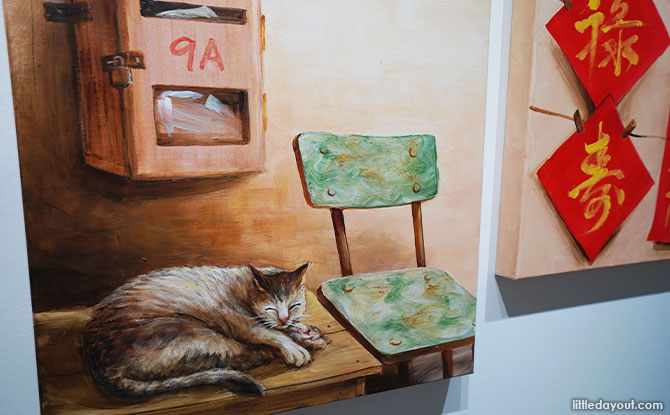 The inclusion of his birthday into his works adds a personal and playful touch for his fans to discover and to foster a deeper understanding of his work. Another character commonly found in his paintings are cats. There are a total of five cats that can be found in the different works of this current display.
---
Meeting Yip Yew Chong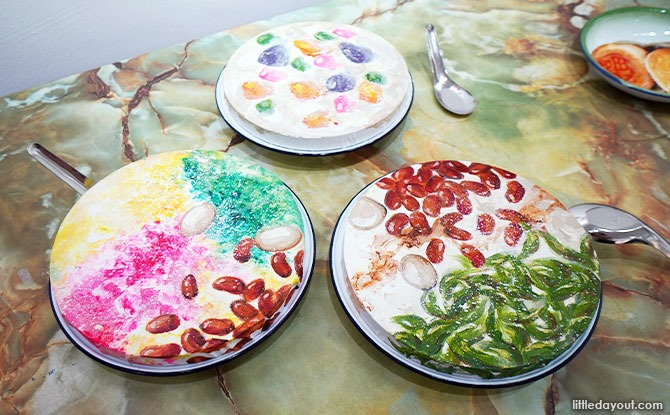 Fans of Yip Yew Chong who wish to greet him in person and give their good wishes on this significant milestone can do so on the dates that he is present in the gallery.
Currently, he has shared that he will be present at the gallery on 16 Jan, 23 Jan, 30 Jan, 6 Feb and 6 Mar from 12 pm to 3 pm. More updates can be found on his Instagram.
---
Something, Somewhere, Somewhen at Art Porters Gallery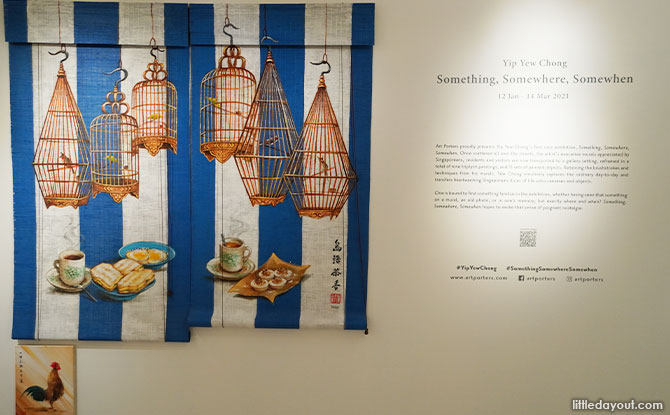 Where: Art Porters Gallery 64 Spottiswoode Park Road, Singapore 088652
When: Now till 14 March 2021. More details on the website here.