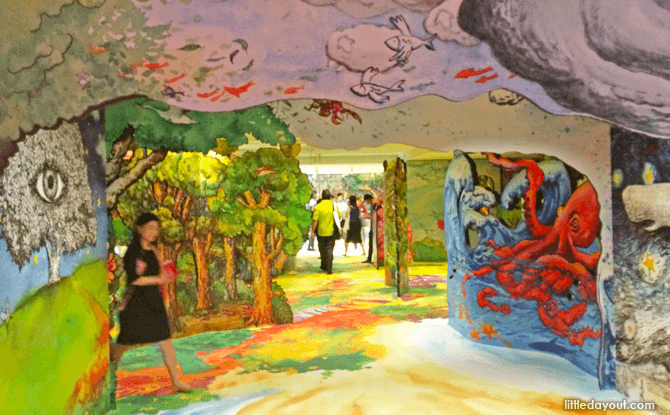 "We want to encourage children to use their imagination, think critically, solve problems creatively, innovate, collaborate, and communicate," said Ms Suenne Tan, Director, Education and Programmes, National Gallery Singapore. And, it is with this in mind that National Gallery Singapore's Keppel Centre for Art Education was created.
Launched on 24 November 2015, this immersive learning facility has been designed as a space where young ones can experience, encounter and be enriched by art.
Located at the first level of National Gallery, the Keppel Centre for Art Education will comprise four distinct spaces, the Art Corridor, Art Playscape, Project Gallery and Children's Museum.
With the overarching theme "Homes" for 2015-2016, the new Centre will feature artworks contributed by four artists designed to stimulate the imagination and invoke hands-on play by young ones.
Space #1: Art Corridor
At the Art Corridor sits a large and colourful art installation, Voyage, by Twardzik Ching Chor Leng. Drawing inspiration from her family and maps of Singapore's waterways, visitors are invited to pick up colourful discs and traverse them along different paths from one end of the installation to the other while avoiding "traps" along the way.
The discs overlay with colours along the pathways, creating an interplay of patterns and colour, invoking the curiosity of little ones.
Space #2: Art Playscape
At Art Playscape, learning is encouraged through imaginative play. The entire room has been used as a canvas by artist Sandra Lee for her immersive fairytale creation, The Enchanted Tree House.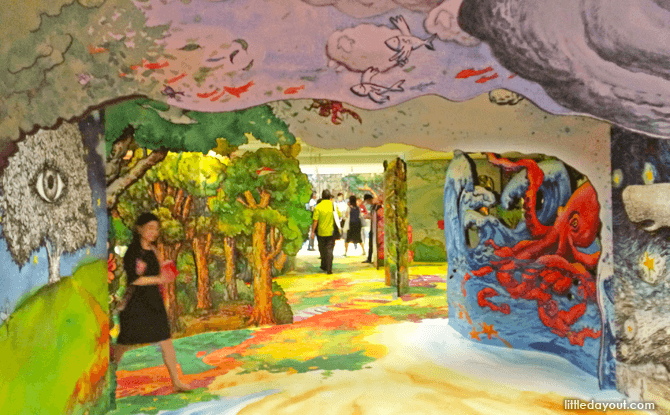 The artwork tells of a courageous little fish who feels out-of-place and sets off on a journey where he learns the true value of family.
Akin to stepping into a painting, kids can even hideaway in a "treehouse" or hop along giant "lily pads" in the centre of the room to gain a different perspective of their surroundings.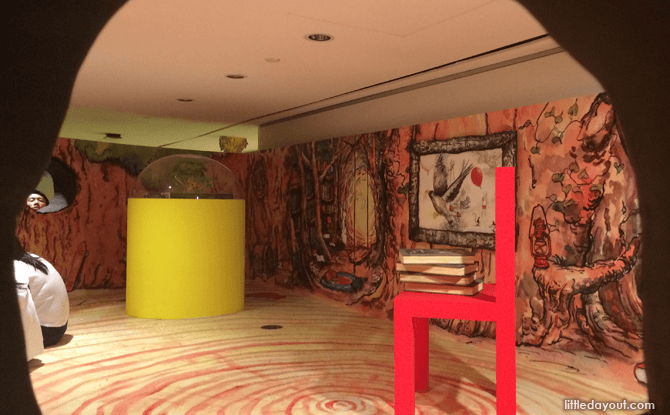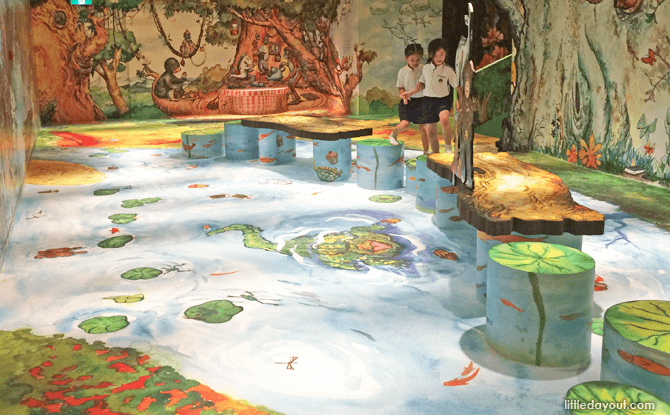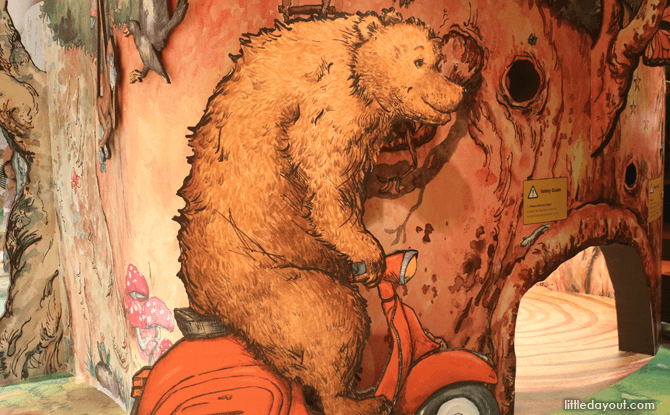 Five self-guided activity sheets complement the Art Playspace. The activity sheets encourage children to revisit, re-explore and re-experience the artwork in different ways.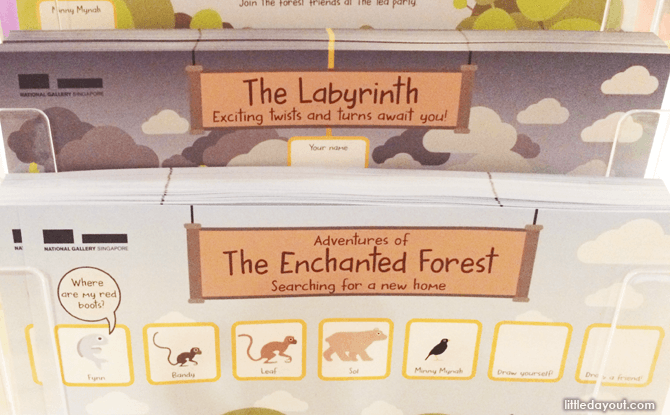 Space #3: Project Gallery
Learning-through-making is the mantra at the Project Gallery where two whimsical art pieces by Tan Wee Lit hang suspended from the ceiling.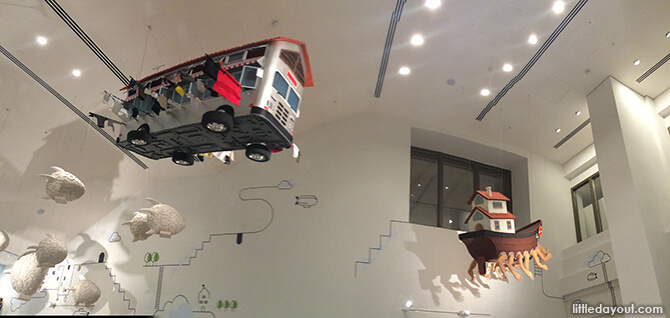 These serve as inspiration for the kids to concoct imaginative solutions to real design problems. Little hands will quickly get to work once kids lay their eyes on the many templates and materials at their disposal. Visitors are even welcomed to display their creations at the Project Gallery once completed.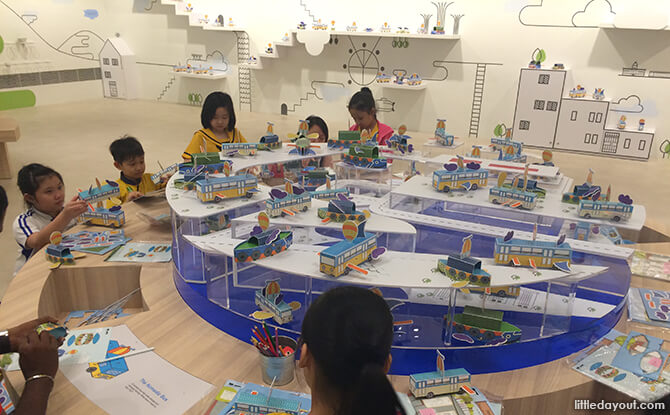 Space #4: Children's Museum
Ever wondered how an artist works? Step inside the Children's Museum to get an insight into the creative process. Drawing inspiration from the workshop of artist Milenko Prvacki, 2012 Cultural Medallion recipient, visitors will get to see the tools and materials he uses and how they come together to create different works of art.
There are even materials available at the studio for visitors to create a postcard that can be sent to Milenko via a "post box".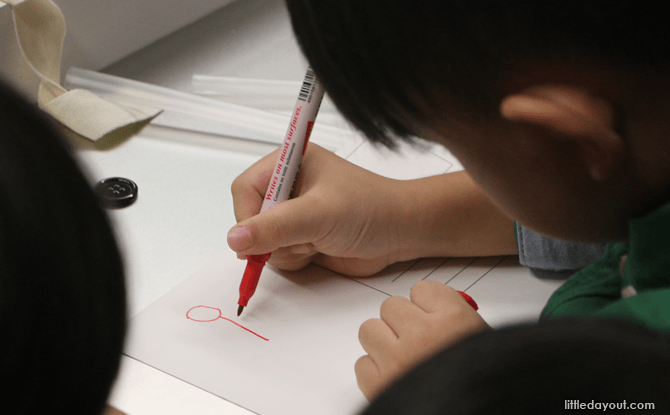 Celebrating Home
In keeping with the theme of "Homes", look out for two special displays at Keppel Centre for Art Education.
British savant Stephen Wilshire's panoramic drawing of the Singapore skyline, created after just going on an hour-long helicopter ride, is displayed along a corridor.
Drawing inspiration from Wilshire's work, 13-year-old Xandyr Quek created his own clay, plasticine and foam rendition of Woodlands Town which is also on display.
Even more art by talented kids can be viewed along the Children's Gallery.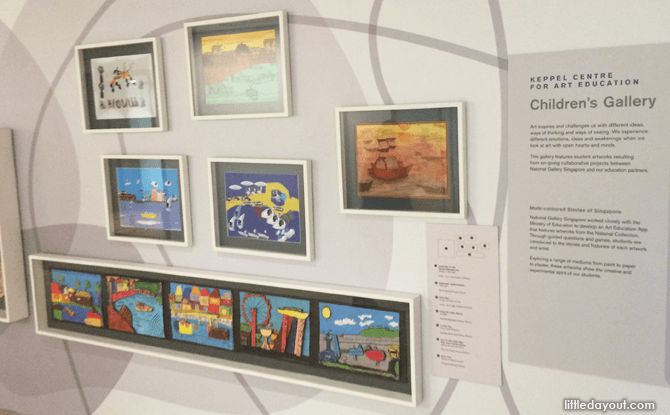 Keppel Centre for Art Education
The Keppel Centre for Art Education will open on 24 November 2015 along with the rest of the National Gallery. The Centre will run a series of family-friendly programmes including daily tours, workshops, family weekends and community days. It is located at the City Hall Wing of the Gallery and admission is free.