Rail Corridor Central stretches along the former railway line from Hillview Road to Bukit Timah Road. It is a trail that covers the 4 km distance from the truss bridge at Upper Bukit Timah Road to the truss bridge at Bukit Timah Road and the former Bukit Timah Railway Station.
---
Rail Corridor Central
At one end of the Rail Corridor Central is Rail Mall. From there, it is possible to access the truss bridge which stretches over the Upper Bukit Timah Road. Heading north towards Woodlands along the trail would lead to Bukit Panjang and the northern end of the Rail Corridor.
Heading south towards Tanjong Pagar leads to Hindhede Road and Bukit Timah Road.
---
-- Story continues below --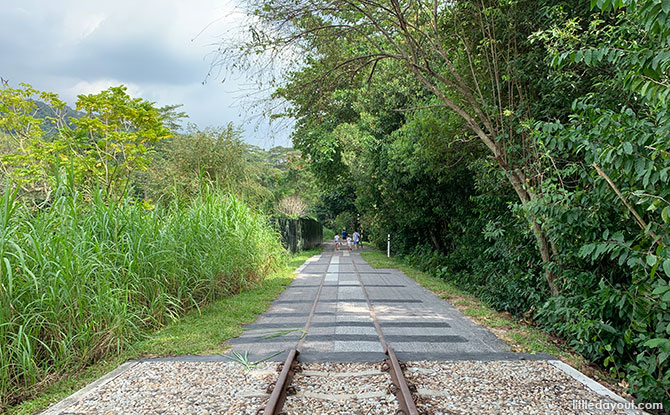 Walking along the Rail Corridor Central is a pleasant and easy trek. The majority of the path is a dirt track, making a hike along the Rail Corridor Central feel like a rustic affair.
---
From Upper Bukit Timah Truss Bridge to Quarry Bridge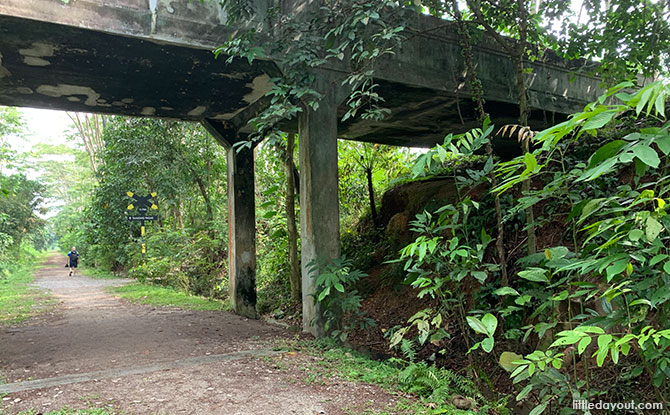 After departing the Upper Bukit Timah Truss Bridge, one of the first landmarks is a foot bridge called Quarry Bridge that traverses above the main pathway.
A set of stairs to the side lead up to the bridge.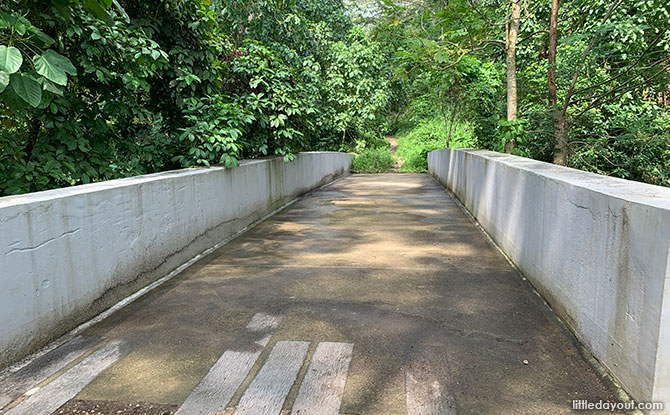 Across the bridge is a forest path that winds up at Dairy Farm Nature Park and the paved road which leads at Singapore Quarry.
Another landmark along the Rail Corridor Central greenway is a look out platform. It doesn't offer much of a view but there is a little gully below.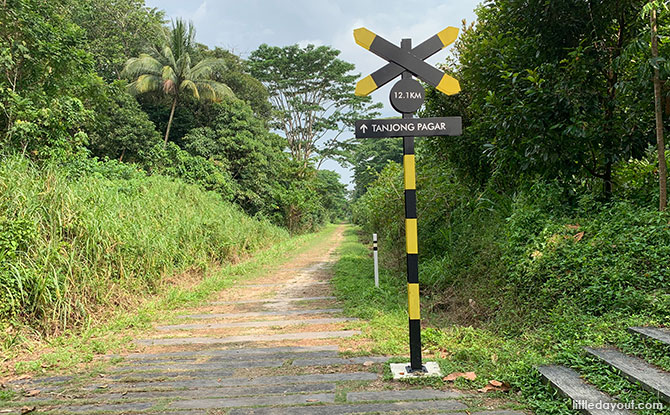 A nice touch are the railway signs which set out the distance remaining to Tanjong Pagar.
---
Hindhede Bridge
Before long, you will reach Hindhede Road. The pathway leads over the vehicular road. From here, you can make a detour to pay a visit to Hindhede Nature Park and Quarry, or even venture into the Bukit Timah Nature Reserve.
The shopping centres and residential towers of the Beauty World district lie not far away.
Beyond Hindhede Road is the stretch of the Rail Corridor Central next to Rifle Range Road. The truss bridge over Bukit Timah Road, leading to the old Bukit Timah Railway Station and Clementi Forest, lay just up ahead.
---
Walking the Rail Corridor Central
The Rail Corridor Central is an easy walk. It does stretch out for a bit and you should allocated around 45 minutes to one hour for a one-way walk from bridge to bridge.