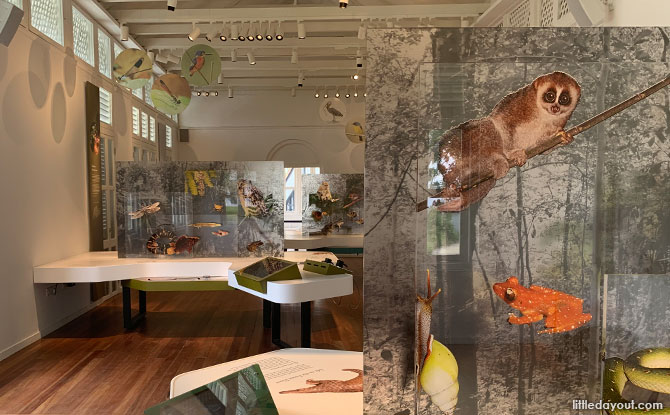 Located within a colonial-era bungalow at 5 Gallop Road, the Forest Discovery Centre at Singapore Botanic Gardens' Gallop Extension is a space where people can learn about Singapore's forests, its biodiversity and the importance of conserving these eco-systems.
---
Interpretive Centre on Forest Life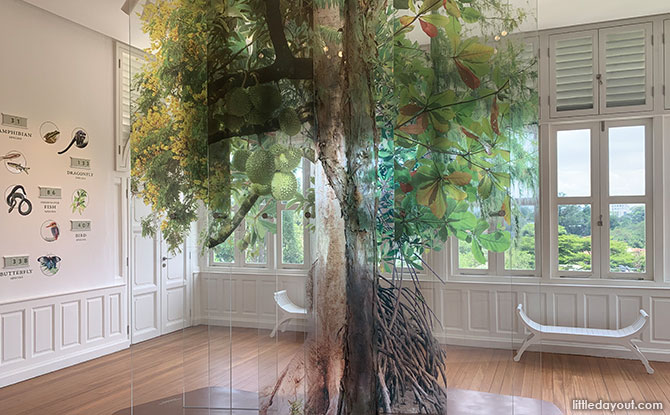 The displays within the Forest Discovery Centre shed light on Singapore's forest ecosystems. And, with the growing interest in nature and conservation of greenery in Singapore, the Forest Discovery Centre is a welcomed space.
---
Understanding Singapore's Forests and Its Residents
Inside the Forest Conservation Gallery, there are displays on the three forest habitats found around Singapore – Freshwater Swamp Forests, Coastal and Mangrove Forests, and Tropical Rainforests.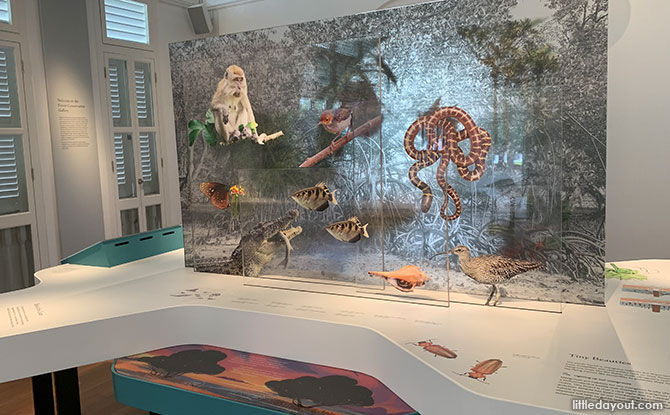 The displays with the Forest Discovery Centre that allow visitors to learn more about the rich biodiversity found in Singapore's forests. These include both the flora and fauna found within our island's green spaces.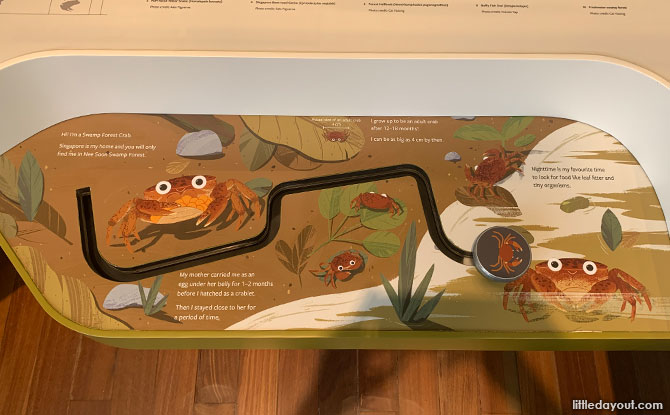 The displays are designed to be informative and accessible.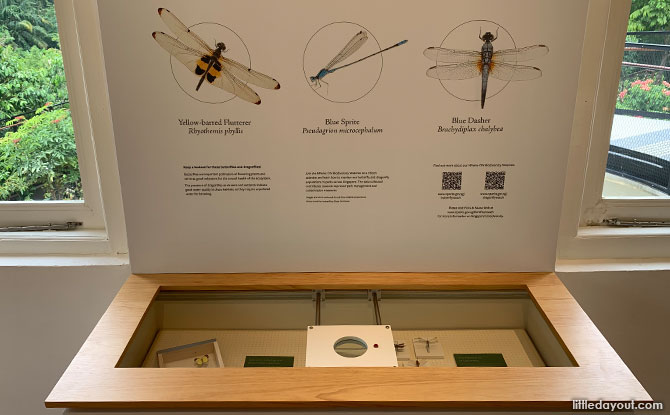 At the Nature Explorer Zone, visitors to the Forest Discovery Centre can learn about NPark's citizen science initiatives and how the community plays a role documenting Singapore's natural heritage.
A telescope invites kids to look beyond the Forest Discovery Centre and to the forest outside.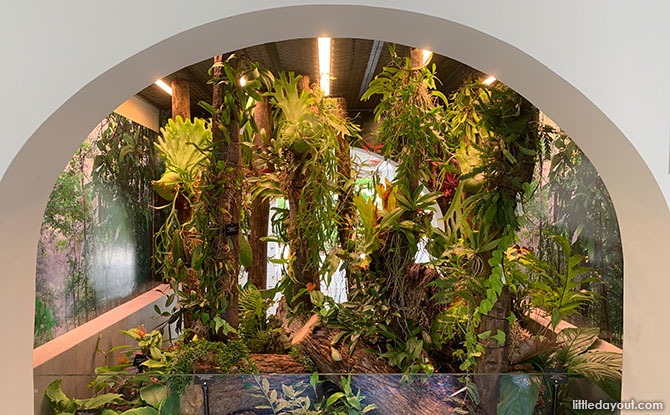 Under the house (which is raised on stone stilts) there is a Lowland Forest Understorey Terrarium too.
Kids can also pick up a journal at the entrance to the Forest Discovery Centre.
---
Atbara: No. 5 Gallop Road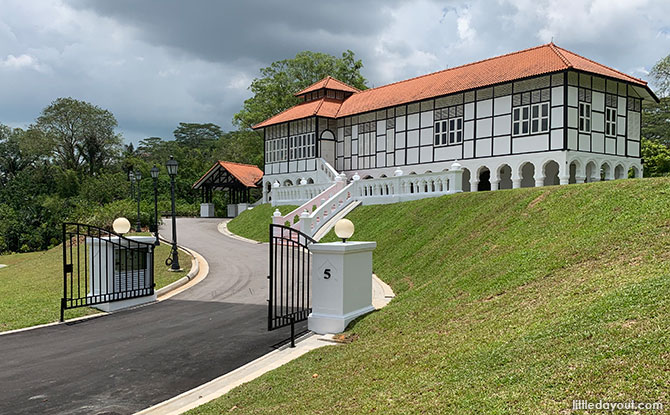 The building which the Forest Discovery Centre is housed in also has an interesting history. It is the the oldest surviving colonial bungalow in Singapore and was originally owned by John Burkinshaw, who was a founding partner in one of Singapore's oldest law firms.
From 1939 to 1999, 5 Gallop Road was the French embassy in Singapore. The building is named Atbara, a name derived from a river in Sudan where the British won a battle in 1898, the year the house was completed.
Its architect, Regent Alfred John Bidwell, also designed other well-known Singapore landmarks like the Raffles Hotel, Victoria Memorial Hall and Teutonia Club (now Goodwood Park Hotel).
---
Forest Discovery Centre: Companion to the OCBC Arboretum and Learning Forest
The Forest Discovery Centre serves to complement the experience at Gallop Extension's OCBC Arboretum and the Learning Forest. After paying a visit to the Forest Discovery Centre, visitors can head out doors to view the various trees and forests.
The Forest Discovery Centre is located at Singapore Botanic Gardens' Gallop Extension. Behind the Forest Discovery Centre is the COMO Adventure Grove and next door at No. 5 Gallop Road, is the Botanical Art Gallery.