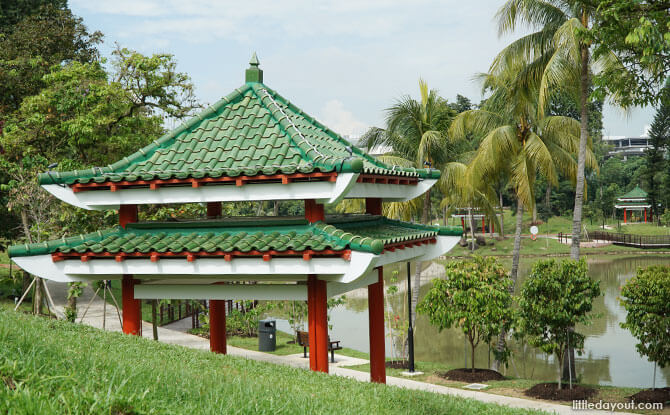 Marsiling Park, formerly known as Woodlands Town Garden, has not only received a new name but new facilities as well.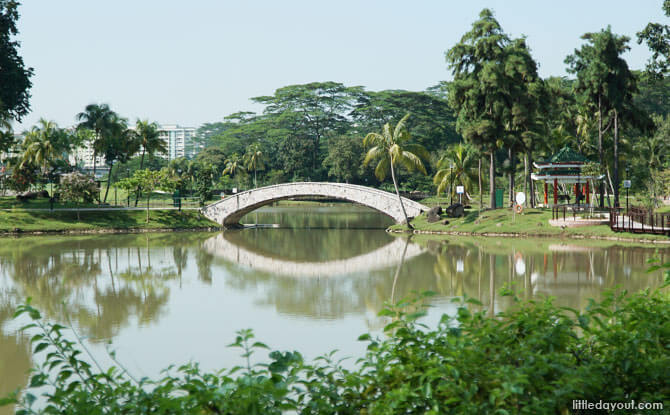 The community park is dominated a large pond and known for its trademark Chinese pavilions. These pavilions serve as rest stops for park visitors and complement the traditional-looking stone bridge that divides the pond in half.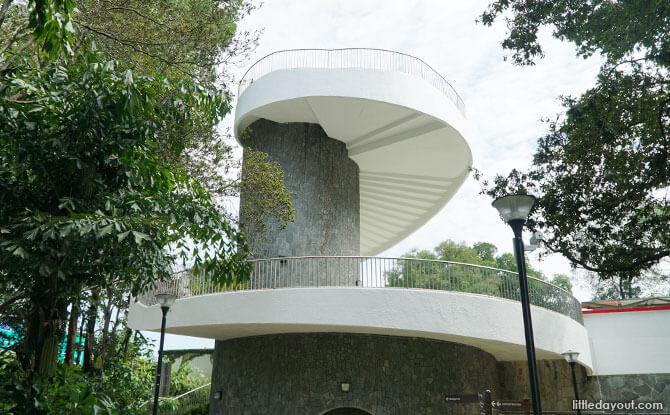 ---
-- Story continues below --
Another landmark at the former Woodlands Town Garden is its viewing tower.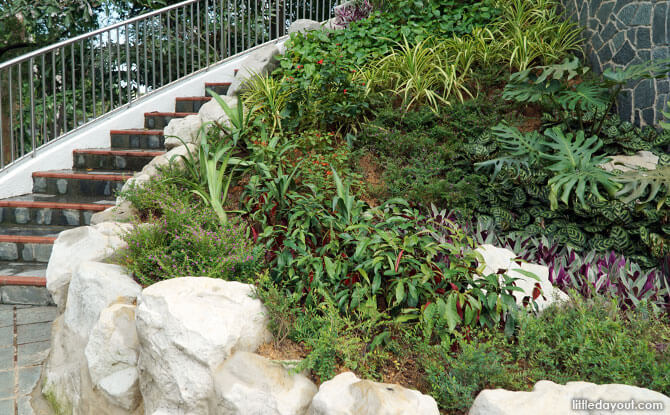 Located at the northern end of Marsiling Park, it has also been given a facelift with a cascading, landscaped rain garden by the stairs to add a touch of colour.
---
A View of Nature
On the western side of Marsiling Park, visitors get a view of a complete mangrove ecosystem. Along this stretch of the park, information panels explain about the different zone found within a mangrove forest ecosystem. These zones include a brackish water environment to a transition zone to the freshwater area.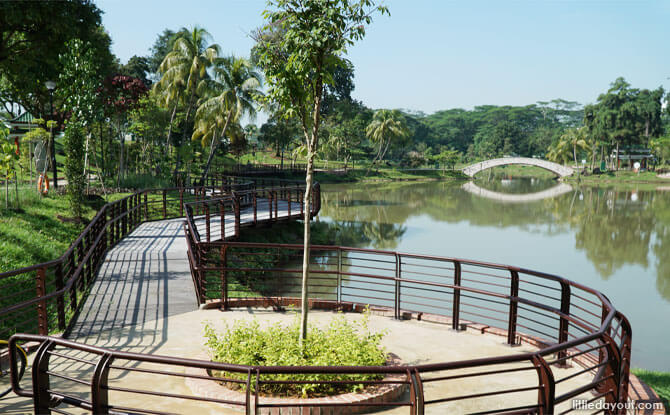 Visitors who wish to get even closer to the water can head to the boardwalks that flirt around Marsiling Park's pond. In addition to providing a close-up view of flora and fauna around the pond, the boardwalks also provide excellent views of the park's landscape.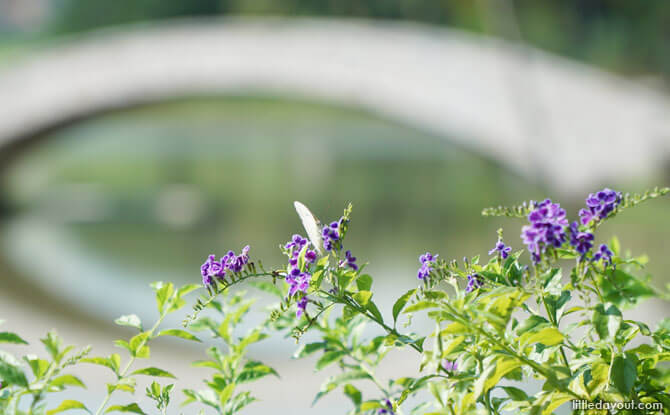 One fauna that is hard to miss at the park is the butterfly. There are plenty of these pretty winged insects fluttering around the park's bushes and flowers.
---
Marsiling Park Playgrounds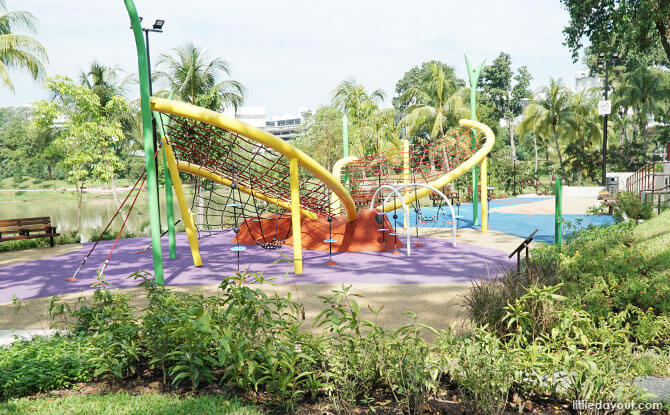 Butterflies also serve as the inspiration for one of Marsiling Park's playgrounds. The butterfly playground provides opportunities for kids to climb about on cargo netting stretched over a butterfly-shaped form.
Other playgrounds in the park include another climbing net playground and a musical instrument playground for kids to bash about on.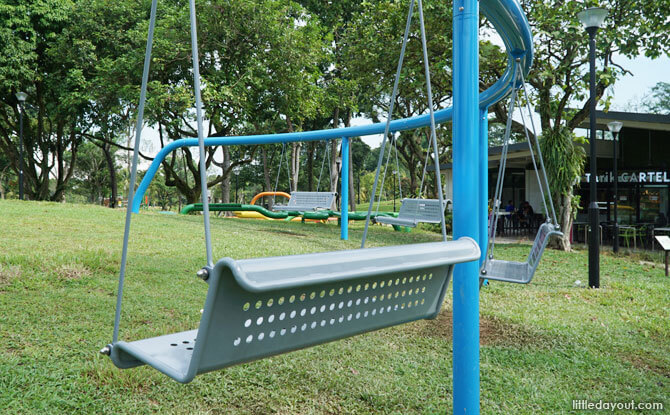 An interesting play space at Marsiling Park is the ribbon playscape. This is made up of a colourful set of tubes which incorporate play elements such as swings in its design. The ribbon playscape, set into a grassy knoll, also doubles up as a seating area.
---
Other Facilities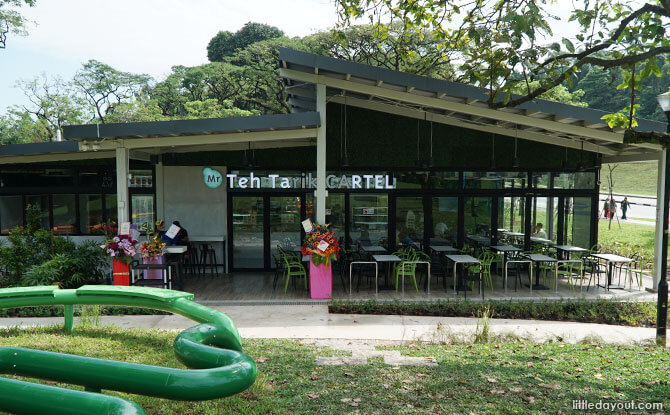 Marsiling Park also has an eatery, an amphitheatre, fitness area and toilets. The entrance to the Marsiling Park car park is via Woodlands Centre Road.
Marsiling Park is located a 15-minute walk away from Marsiling MRT station.
---
Marsiling Park
Location: Woodlands Centre Road, adjacent to Bukit Timah Expressway