Lanterns are very much a part of the Mid-Autumn Festival. Kids enjoy the opportunity to head out after dusk on lantern walks in Singapore, exploring the moonlit night.
While almost any park makes a great location for an evening sojourn, we staked out a couple of atmospheric public parks where you can enjoy lantern walks in Singapore during the mid-autumn festival.
Parks for Lantern Walks in Singapore During Mid-Autumn Festival
---
Bukit Batok Town Park
Better known as Little Guilin, Bukit Batok Town Park is situated at a former granite quarry. During the day, you can get a good view of the granite escarpment which stands behind the water-filled quarry.
---
-- Story continues below --
Come evening-time, Bukit Batok Town Park is a spot where you can take a walk along a stone pathway which skirts the water's edge. Little ones can embark on a lantern walk up the small hillock at the northern end of the park.
---
Pang Sua Pond
Found in Bukit Panjang, Pang Sua Pond sits beside the Senja-Cashew Community Club. Once the sun goes down, the Pond's boardwalk is lit up, providing a pretty sight as it reflects off the water.
Just next to Pang Sua Pond is Bukit Panjang Neighbourhood 5 Park. If you ignore its rather utilitarian-sounding name, this hilly park offers an interesting spot for children to explore while on a lantern walk in Singapore.
---
Marsiling Park
Marsiling Park is a picturesque park with green-roofed Chinese pavilions and boardwalks that kiss the water's edge. While it used to have a dodgy reputation, since its revamp, it is a now a peaceful and pretty park to visit.
In the evening, Marsiling Park is well lit. The park's stone bridge is washed in light, creating an ethereal mood.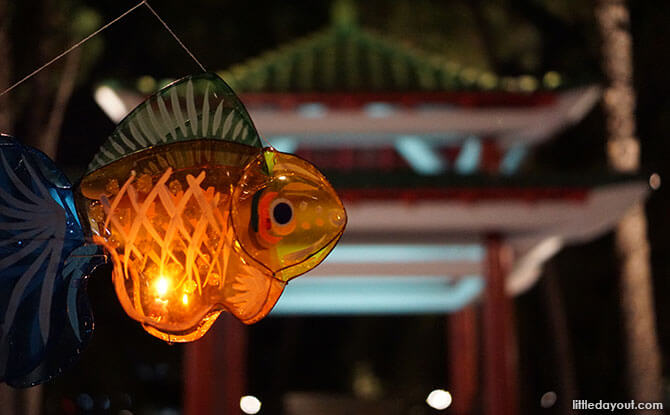 After enjoying a lantern walk around the park, as a bonus, families can flutter over to the park's butterfly-shaped playground before ending off the evening with supper at Mr Teh Tarik Cartel restaurant.
---
Toa Payoh Town Park
Stone arch bridges, geometric footbridges and large, over-hanging trees give Toa Payoh Town Park an old-school charm. When the sun goes down, the atmospheric park turns into a tranquil setting for lantern walks in Singapore. Climb up and down bridges, skip across stepping stones and criss-cross the pond before heading off to explore the rest of the park.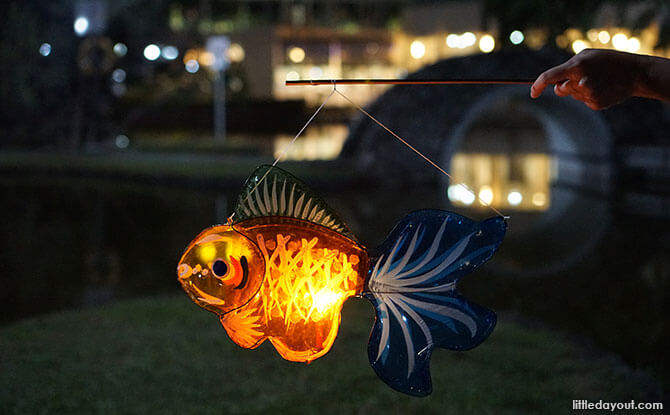 If you work up an appetite by the end of your lantern walk, there is always the Oasis Taiwanese Porridge restaurant, which opens till late, at the park.