Young visitors to Marsiling Park can have their pick of not one or two, but four play areas around the park. The Marsiling Park Playgrounds include a unique butterfly-themed playground, web playground, musical instrument playground and a ribbon playscape – each with different aspects of play for kids.
Marsiling Park Playgrounds
Butterfly Playground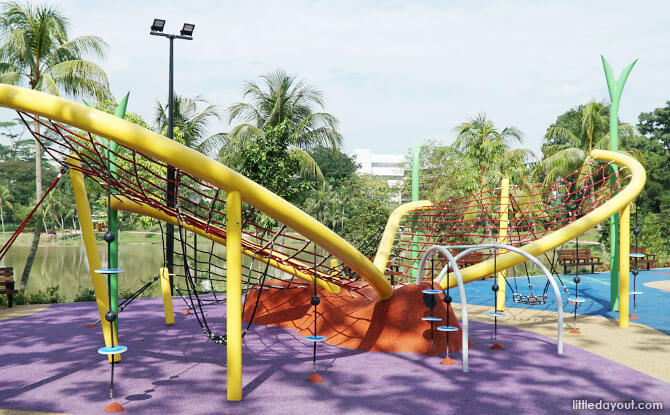 Set beside the Marsiling Park lake is the Butterfly Playground.
Drawing inspiration from the many butterflies found around the park, this Marsiling Park Playground is in the form of a larger-than-life butterfly. An orange mound forms its body while its wings are outlined by yellow steel tubes. The surface of the butterfly playground's wings are made of red cargo netting, laid out so that kids can climb up on.
Two "feelers" extend from the head of the butterfly with climbing "saucers" hanging off them.
---
-- Story continues below --
Beneath the wings of the butterfly are more climbing "saucers" along with hammock swings made from ropes.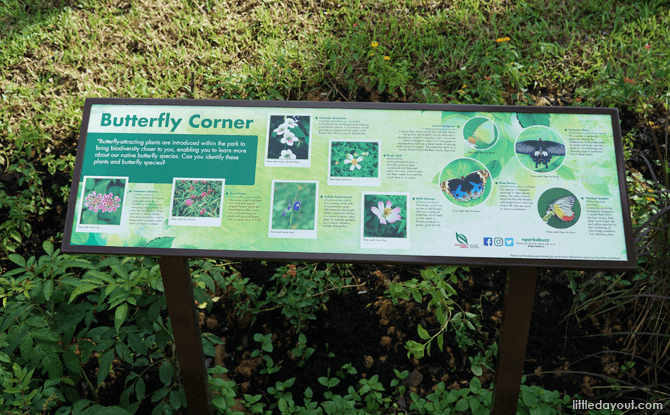 The Marsiling Park Butterfly Playground is located close to an actual Butterfly Corner where butterfly-attracting plants have been planted. See if you can spot butterflies such as the Lemon Emigrants, Blue Pansy and Painted Jezebel flying around nearby.
Web Playground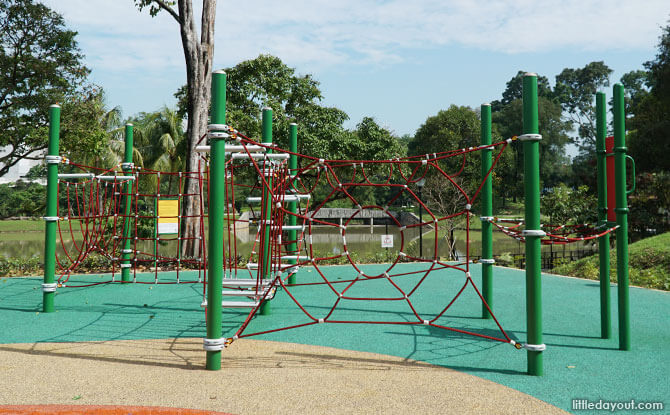 Close to the Butterfly Playground is a red-and-green "Web Playground".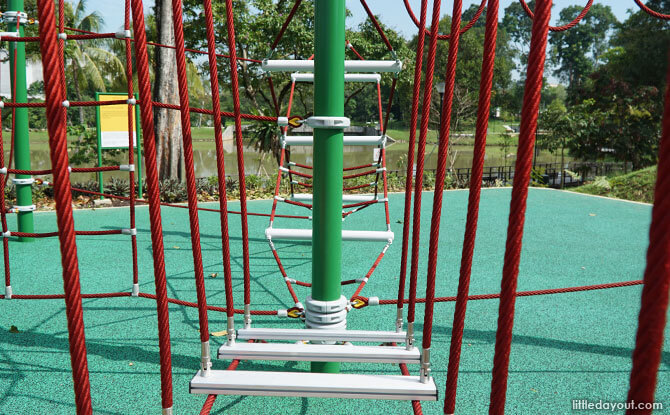 This rope playground provides an obstacle course for kids to traverse along. It features various rope tunnels and passageways that kids can climb through.
On the padded floor are hopscotch markings for those who want o have some old-school fun.
Musical Playground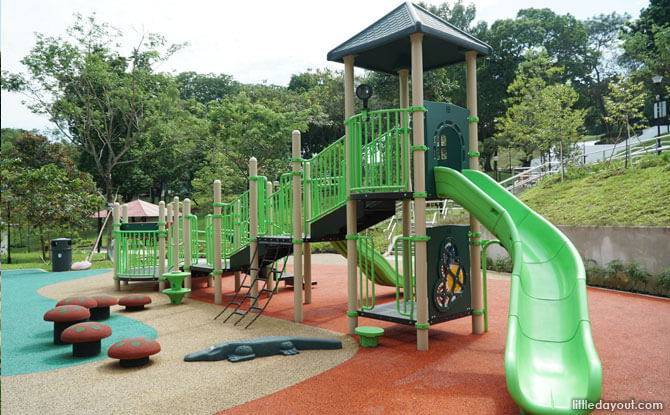 If you are wondering if there are any slides at the Marsiling Park Playgrounds, you will find them at the Musical Playground.
The playground has a lime green play tower which incorporates two slides.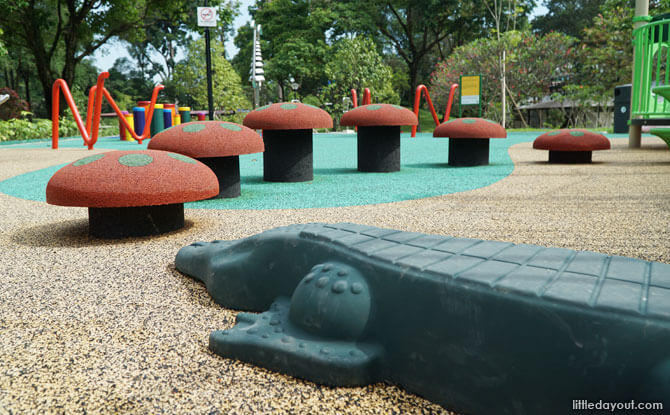 It also has a cute set of crocodile and mushroom stepping stones that lead from one end of the play structure back to the middle. Perfect for kids who want to play-pretend that they have to avoid falling into the river.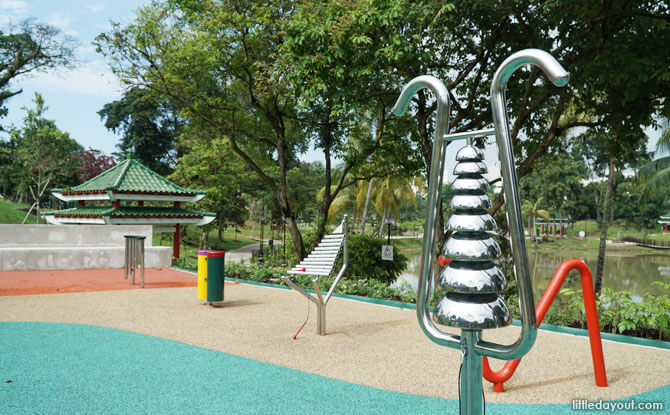 However, the musical playground is so-called because of the row of musical instruments lined up facing the Marsiling Park lake. This ensemble includes tubular bells, congas, a xylophone, bell lyre and hand drums.
Kids can "jam" together at this musical setup.
Ribbon Playscape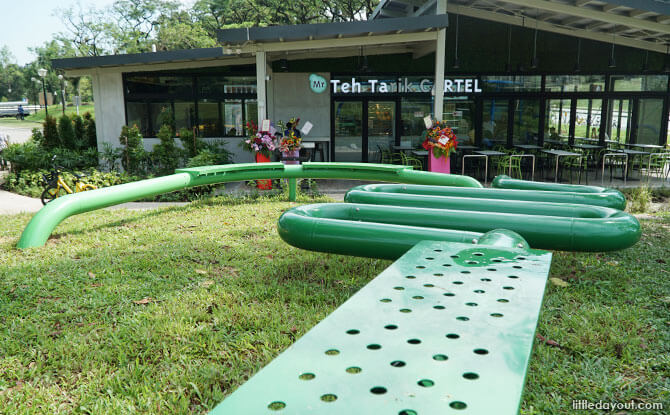 The fourth of the Marsiling Park Playgrounds can be found in front of the Park's eatery.
Laid out over a slope, the Ribbon Playscape consists of a series of brightly-coloured tubes which incorporate seats and swings. It provides a place that invites visitors to hang-out and chill.
Where is Marsiling Park?
Marsiling Park is located off Woodlands Centre Road, adjacent to Bukit Timah Expressway. It was formerly known as Woodlands Town Garden. It is a 15-minute walk from Marsiling MRT station.