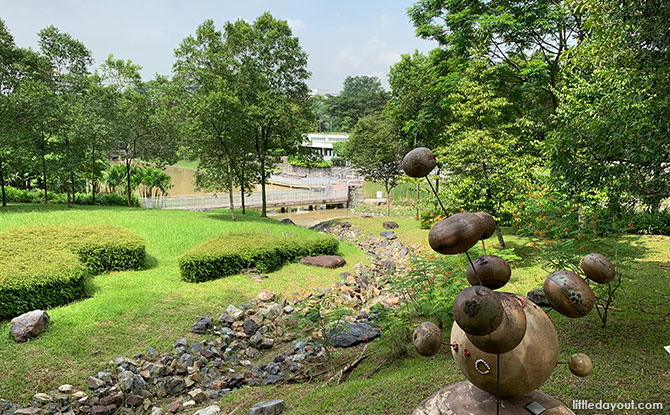 Tucked away at the edge of Nanyang Technological University, Jurong Eco-Garden is one hard-to-reach park, at least for the time being.
Jurong Eco-Garden is part of the CleanTech Park, providing an outdoor spot for those who are working in the surrounding buildings.
However, parts of the park are now being redeveloped. The Summit Forest is inaccessible and the Nature Trail has been permanently closed to make up for the upcoming Tawas MRT Station.
To reach the park, if you drive and park your car at JTC CleanTech One, requires a walk along a footpath and past the JTC Launch Pad building. However, once you reach Jurong Eco-Garden, you will largely have it to yourself.
Jurong Eco-Garden: CleanTech Park's Park
The "garden in an industrial park" opened back in Jun 2014. It occupies an area which was once a secondary forest.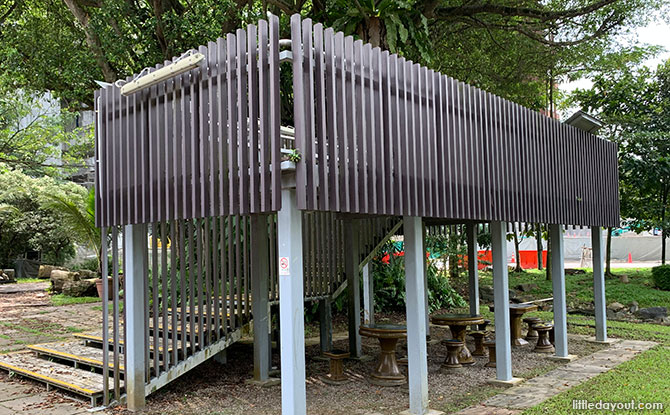 Just next to its "neighbour" along Jalan Tawas, Thow Kwang Pottery Jungle, there is a lookout platform from which you can survey the park.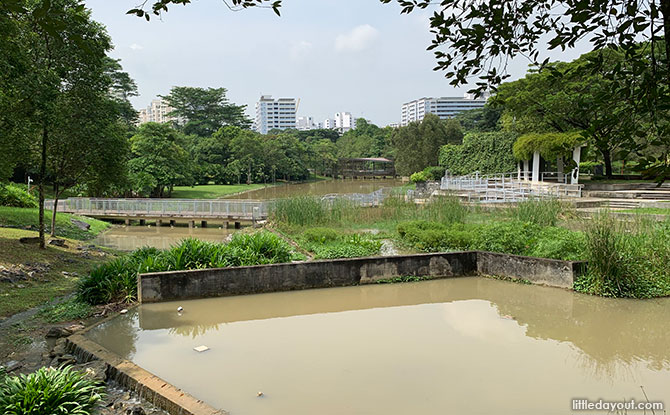 Passing by a Cleansing Biotope, you will arrive at the Central Plaza which amenities like a restroom. From here, you can take walk around a freshwater swamp.
At the far end of the water body, there is a Swamp Pavilion where you can cross from one side of the swamp to the other.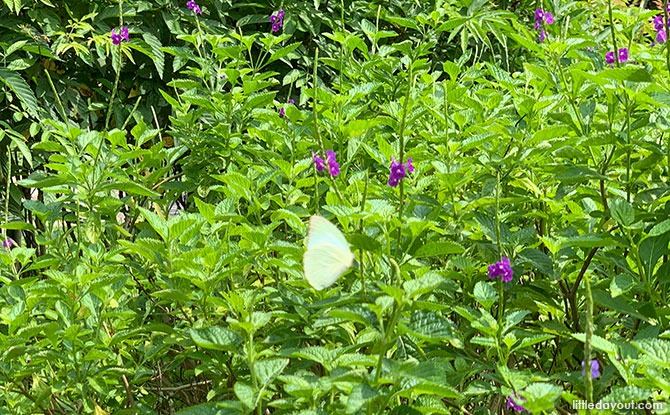 The other half of park is made up of the Butterfly Garden. Here, you can watch the fluttering insects flying about.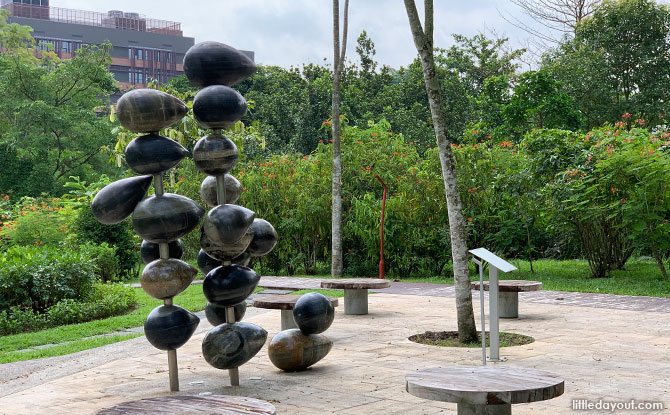 An interesting sculpture presides over the Butterfly Garden.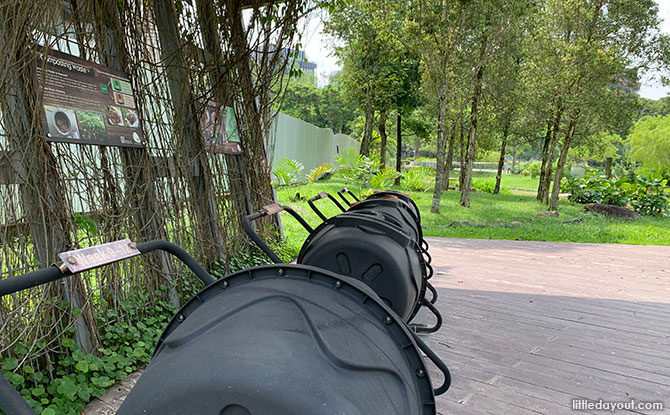 This is also where you can find the Composting Station, made up of four barrels.
---
What Else to Do When Visiting Jurong Eco-Garden
Jurong Eco-Garden is a relatively unknown park. If you do visit, we suggest pairing your visit with a stop at the Thow Kwang Pottery Jungle, which has a dragon kiln. If you do have young kids with you, you may wish to keep a close eye on them because of all the fragile items inside the Thow Kwang Pottery Jungle.
If you wish to explore another park at NTU, you could head over to Yunnan Garden.