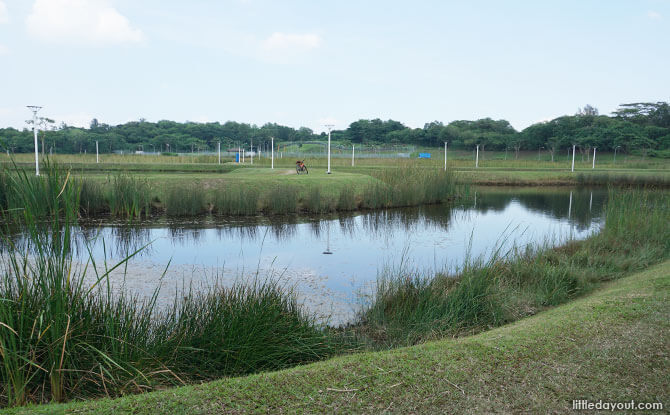 Today, Lorong Halus Wetland is a flat expanse of land with one half filled with ponds and the other covered with tall reeds. Birds fly by overhead, as do the fighter jets flying out from Paya Lebar Airbase.
Garbage and Sludge
Go back 70 years in time and a visit to the area would have been very different.
In 1941, the Sludge Works was set up in the vicinity of Lorong Halus. This was the treatment facility where night soil (a polite term for human waste in a bucket) was processed. It was also the last waste disposal station for the system and only closed in 1987.
From 1970 to 1999, the area was also used as a garbage landfill. The landfill covered an area the size of more than 100 football fields.
---
-- Story continues below --
The present-day Lorong Halus Wetland occupies a smaller area – only the size of 18 football fields. It serves as a unique water bio-treatment system which incorporates plants into the treatment process.
Natural Water Treatment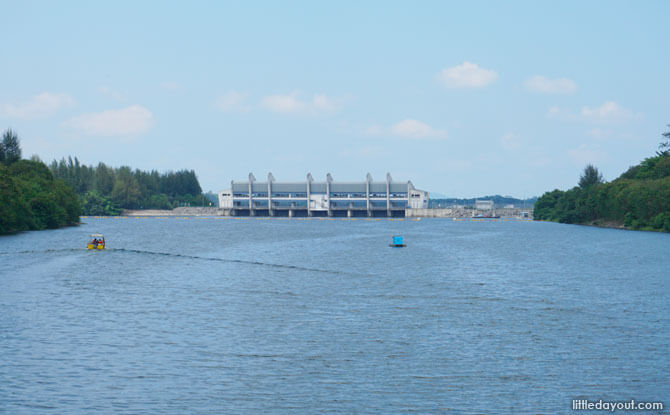 Lorong Halus is found next to the Serangoon Reservoir, Singapore's 17th reservoir that was formed by damming up the Serangoon River.
However, having a reservoir beside to a former landfill resulted in some issues.
Falling rainwater will permeate into the ground can pass through the landfill waste. Left untreated, this "dirty" water, known as leachate, would run into and pollute the waters of the Serangoon Reservoir.
To prevent this from happening, Lorong Halus Wetland now has a special system that can be used to treat the leachate and prevent it from polluting into the reservoir's waters.
Firstly, an underground, 6.4 km, 18-metre deep cut-off wall blocks runs along the bank of the Serangoon River. This stops the untreated leachate from seeping into the reservoir's waters.
Instead, the leachate is pumped to the Lorong Halus Wetland for treatment.
Treatment starts at the top of a knoll in a set of tanks.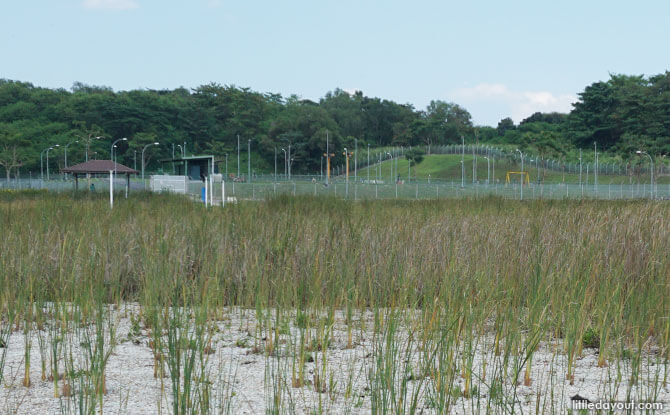 From the hill, the water then flows underground through Lorong Halus Wetlands' Reed Beds before ending up in Polishing Ponds.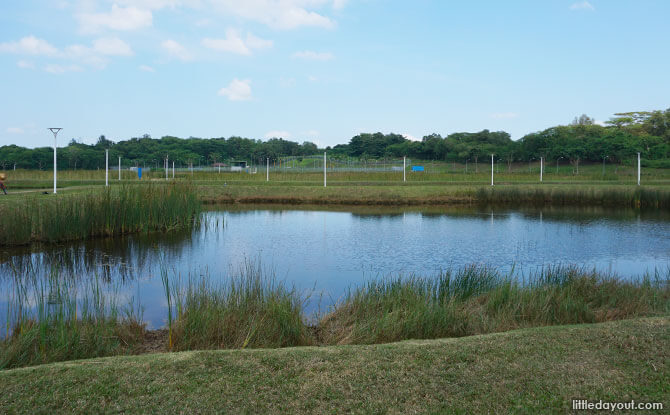 This process makes use of plants to treat the leachate in a natural way and helps protect the water quality of the Serangoon Reservoir.
Visiting Lorong Halus Wetland
Visitors to Lorong Halus Wetland can take a walk along the Reed Beds and Polishing Pools, distinctive features of this wetland.
Signboards provide more information to those keen to learn more about the treatment process.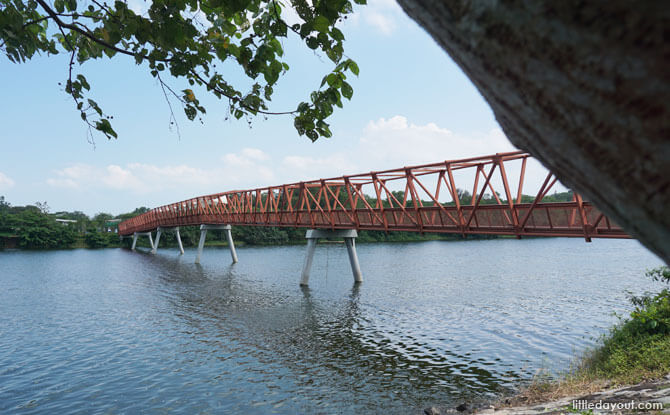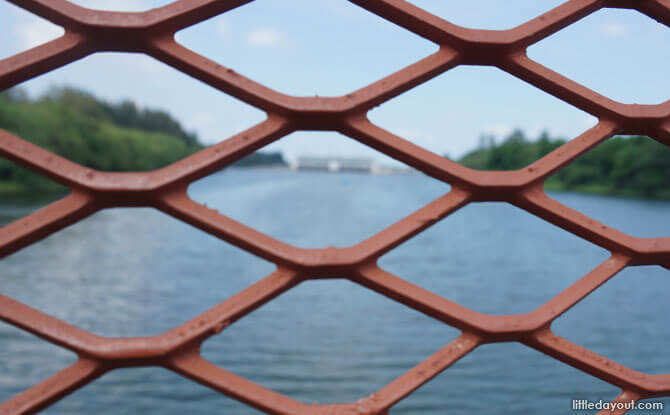 The deep-orange Lorong Halus Bridge stretches over the Serangoon River and provides a scenic spot to take in views of the reservoir waters and nearby Coney Island. The Lorong Halus Bridge also allows foot traffic and cyclists to travel between Punggol and Pasir Ris.