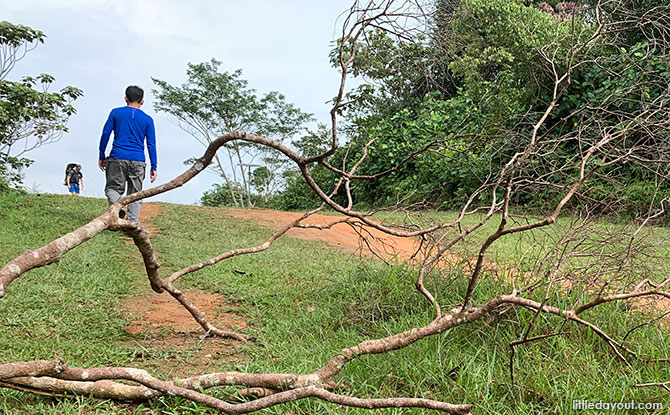 Walking from Windsor Nature Park to Bukit Timah Nature Reserve, that's the trail that we decided to take one early morning. After a drop off at Venus Drive, on the eastern side of the Central Catchment Area, we set off with high spirits along the boardwalk for a trek.
---
Starting at Windsor Nature Park
After the rainfall of the day before, Windsor Nature Park was looking particularly beautiful.
It was extremely cool as we made our way along the boardwalks. The freshwater streams were filled with brisk flowing water.
There are several trails winding through the green buffer park, such as the Squirrel Trail and Drongo Trail. These boardwalks made it easy to reach the intersection of the route to the Treetop Walk and the MacRitchie Nature Trail.
From there, it was a first a trek downhill before arriving at the Ranger Station at the base of the Treetop Walk (which is closed till 2021).
Past the Ranger Station and after passing through the Sime Track, the trail splits into two.
A left turn leads to MacRitchie Reservoir Park while the fork to the right heads towards Rifle Range Road, across the Central Catchment Nature Reserve.
---
Rifle Range Link
This stretch of the trail through the Central Catchment Nature Reserve is less travelled than others.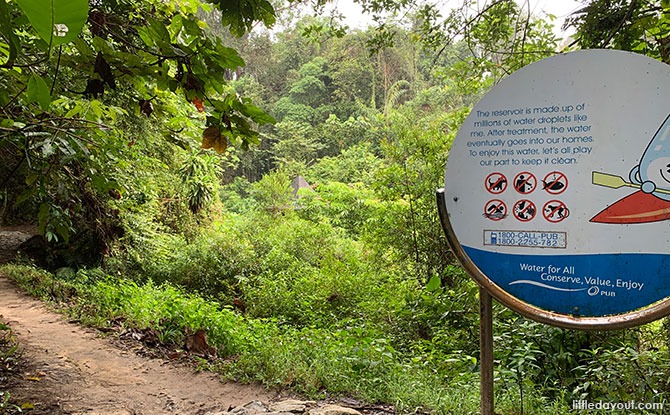 It does offer a few sights such as an old holding pond hidden behind thick vegetation.
Nearby is the only hut along Rifle Range Link.
The most scenic spot along Rifle Range Link is where a freshwater stream runs through the trail.
Rifle Range Link is an undulating path, so there was a fair amount of ups and downs.
Eventually, it opens up to Rifle Range Road.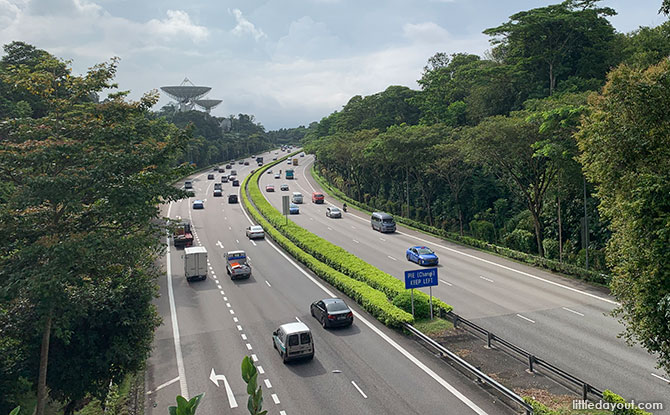 Pressing along the paved road, we ventured past the Earth satellite station and over the Bukit Timah Expressway.
---
Along the Pipeline Trail to Bukit Timah Nature Reserve
Rather than staying with the road, we headed off road and back to nature.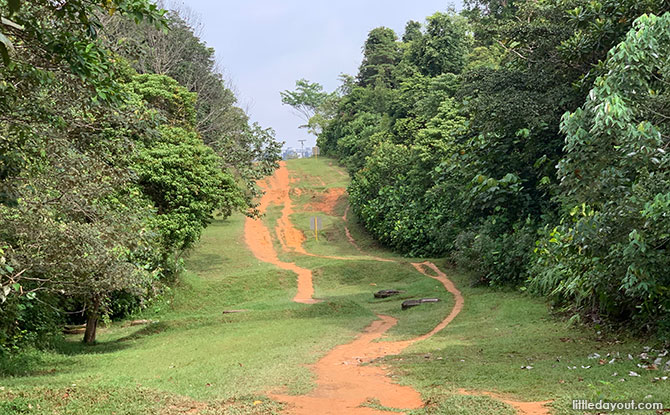 We headed northwards along the Pipeline Trail.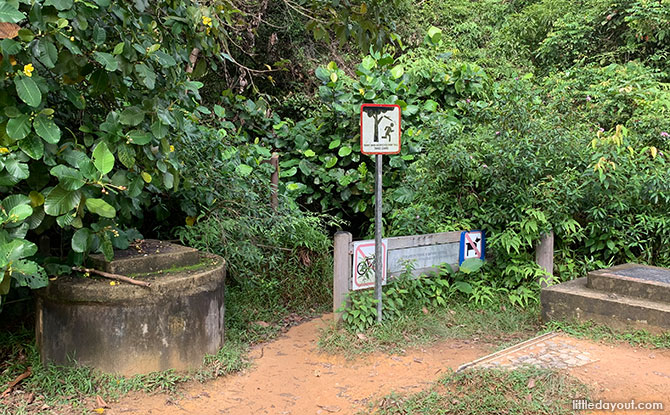 Eventually, we were able to duck into the dense cover of the Bukit Timah Nature Reserve.
The Catchment Path led upwards. It heads past the Cave Path and Rock Path before joining up with the Main Path that heads to the summit of Bukit Timah Hill.
---
Crossing the Central Catchment Nature Reserve: Windsor to Bukit Timah
It had only taken us around two hours to cross the Central Catchment Nature Reserve, from Windsor Nature Park to Bukit Timah Hill.
It was a rewarding walk, with passage through some rough and muddy terrain but fun nonetheless.
For those who wish to do the same trek, the top of Bukit Timah Hill makes a fitting end to the walk. For us, the trek was too short so we carried along the Dairy Farm Loop and around Dairy Farm Nature Park.