While many often do the loop around MacRitchie Reservoir, there is another less-travelled route which goes through the Central Catchment Area – Rifle Range Link.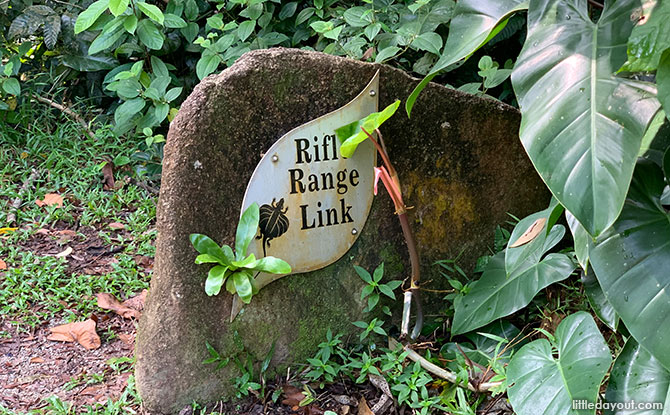 Rifle Range Link connects a junction at the Sime Track, not far from Jelutong Tower, to Rifle Range Road.
The route along Rifle Range Link can be divided into two sections.
---
-- Story continues below --
---
Sime Track to the Stairs, Past Dillenia Hut
The first section for those who are coming from the direction of the TreeTop Walk or Golf Link is a trail from the Sime Track junction to a set of stairs.
This is a nice forest trail.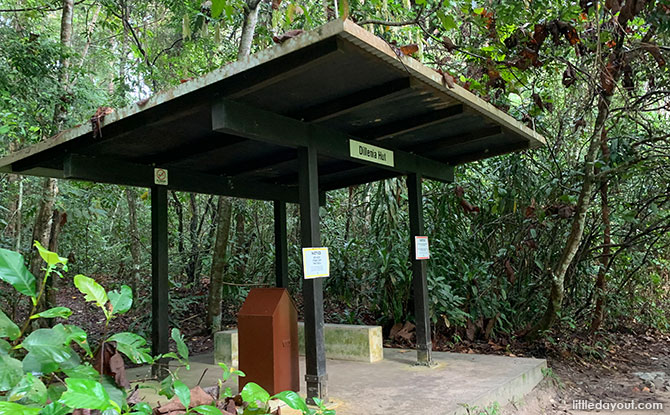 It take you past the Dillenia Hut and a little water pond that is just opposite.
Along the route, there is also a shallow forest stream with stepping stones that you can use to cross it.
Eventually, you will arrive at a set of stairs on the right.
---
Stairs to Rifle Range Road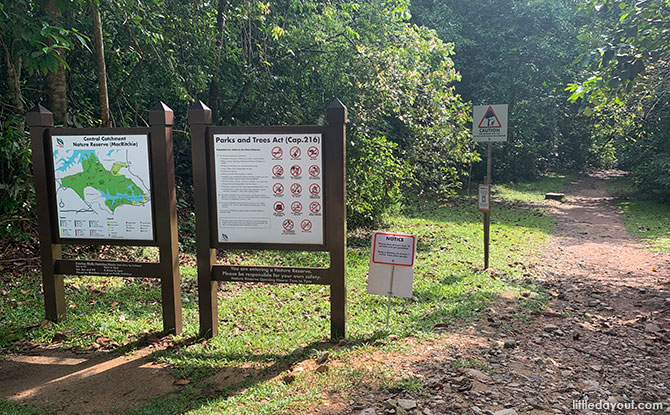 From the stairs, it is a gradual uphill walk along Rifle Range Link to Rifle Range Road.
This area is quite straight and wider but there are sections where have to be careful because water has eroded away parts of the path and created channels. Plus it can be a bit muddy too.
Eventually, once Rifle Range Link ends, you will have to make your way out along Rifle Range Road to reach you next destination.
It is approximately 1.4 km from the Sime Track junction to Rifle Range Road along the Rifle Range Link. However, it can feel a bit longer because you will be moving along forest tracks and uphill.