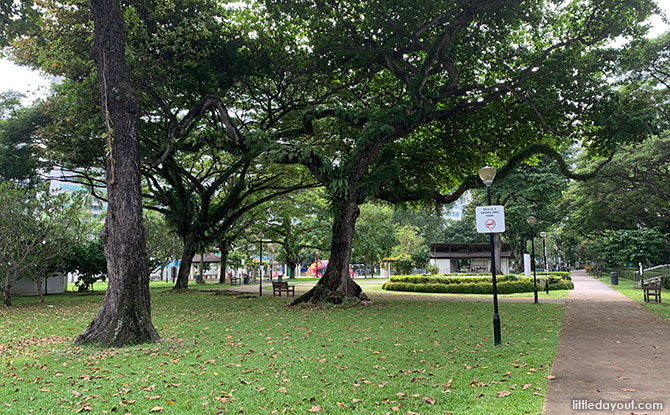 Katong Park has a long and varied history. It is hard to tell this from a casual visit to the park. Once a popular haunt for families who flocked to its seaside location, the park is now more than a stone's throw away from the breaking waves of East Coast Park.
More recently, it has also become hidden away behind the construction of the Katong Park MRT station.
However, if you peel back the curtains of time, there is more to discover.
---
History of Katong Park
---
-- Story continues below --
Katong Park was once the location of Fort Tanjong Katong, built in 1879. It was eventually abandoned and covered up in 1901. It is the fort which lends its name to present-day Fort Road.
In 1950, the fort was rediscovered and one of its turrets was even used as a sandpit for kids. It was forgotten again until it was rediscovered in 2001.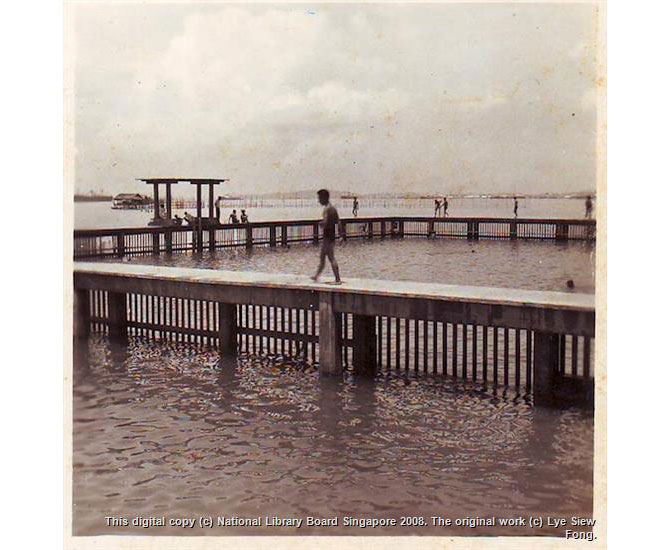 Katong Park, which is built on top of the fort, opened in 1931. It had Singapore's first public sea swimming enclosure. The park even had a bandstand, changing rooms and a playground.
The popularity of the park even led to a series of bombings in 1963 during the Konfrontasi. Thankfully, no one was hurt.
Nowadays, Katong Park is a lot more peaceful, except for the din of the East Coast Parkway and MRT construction noise.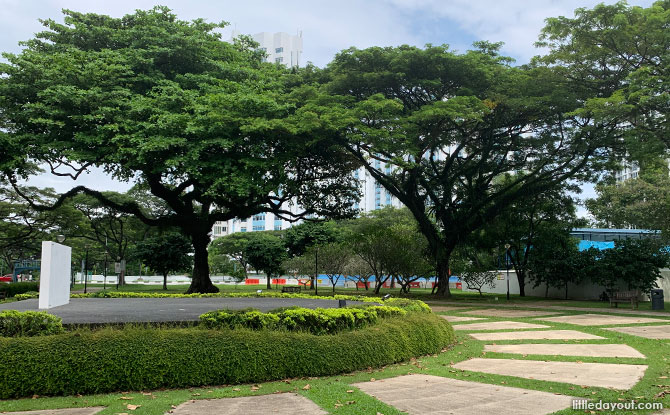 The neighbourhood park is filled with mature trees and has a stage platform area.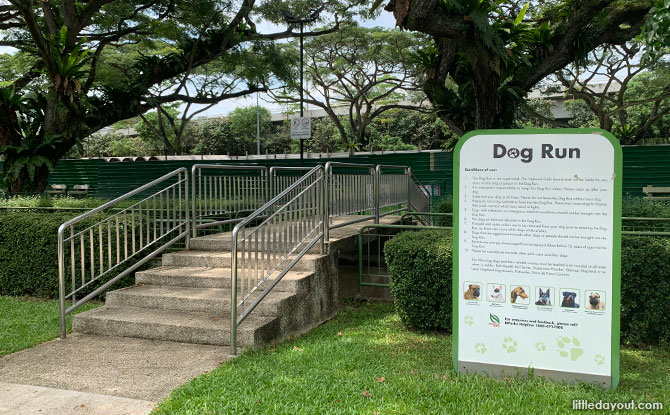 There is also a Katong Park Dog Run for furry friends to get in some run-time off the leash.
---
Katong Park Playground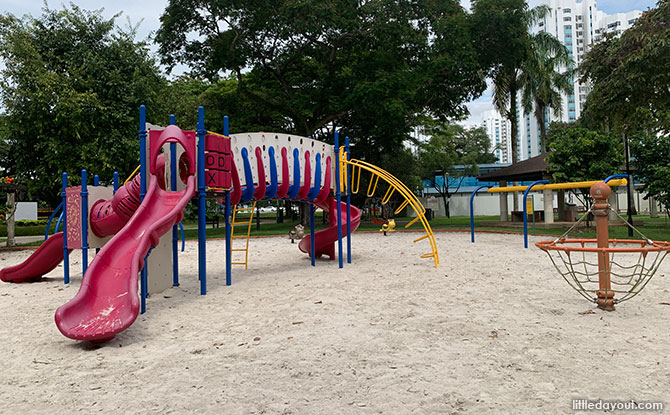 The Katong Park Playground is a sandy spot where children can enjoy some play on the various pieces of equipment.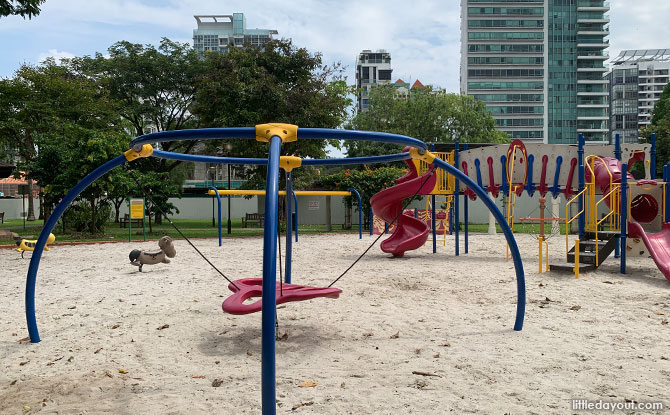 The Katong Park Playground has a platform structure for kids as well as an interesting looking swing and rope-based merry-go-round.
---
Remains of Tanjong Katong Fort
Part of the remains of Fort Tanjong Katong can be seen at the park. A map provides an overview of the fort's layout, its bastions and even where its draw bridge once was.
---
The Rainbow Gum Tree
Something else which attracts the more aesthetically-driven crowd to Katong Park is its Mindanao Gum Tree, or Rainbow Eucalyptus Tree.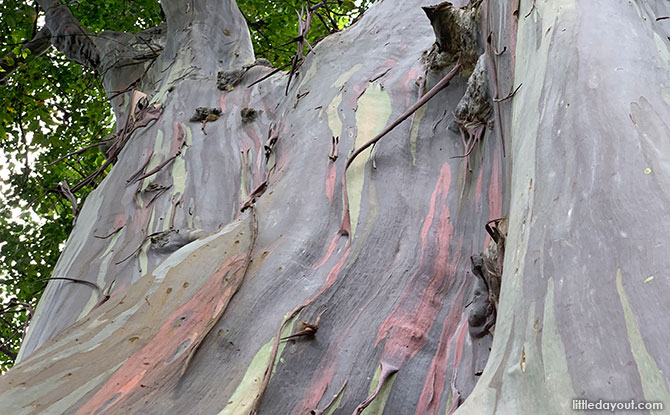 The tree with its colourful bark can be found a short distance away from the archaeological dig section of Fort Tanjong Katong.
---
Sentry Duty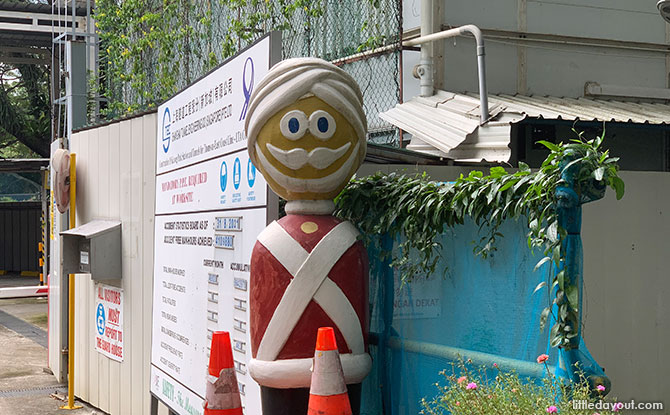 Finally, there used to be two statues of colonial soldiers that used to stand by the entrance to the park. In case anyone is looking for them, they can now be found guarding the entrance to the LTA site office for the MRT construction works!