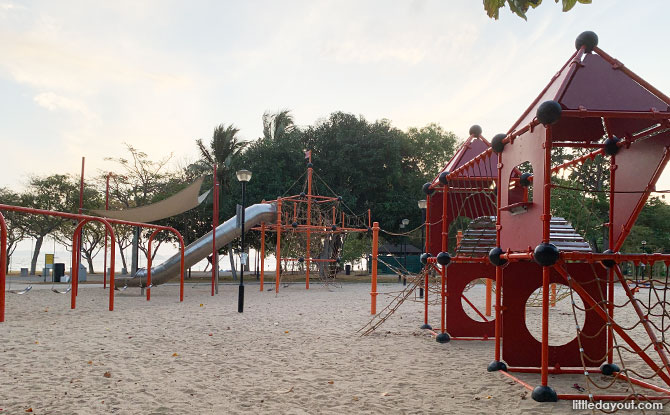 Midway between Changi Village and the white sands of the beach is the Changi Beach Park Playground. This orange-framed children's playground provides a land-based spot for kids to play within sight of the rolling waves breaking on the shore.
---
Changi Beach Park Playground: Climbing Nets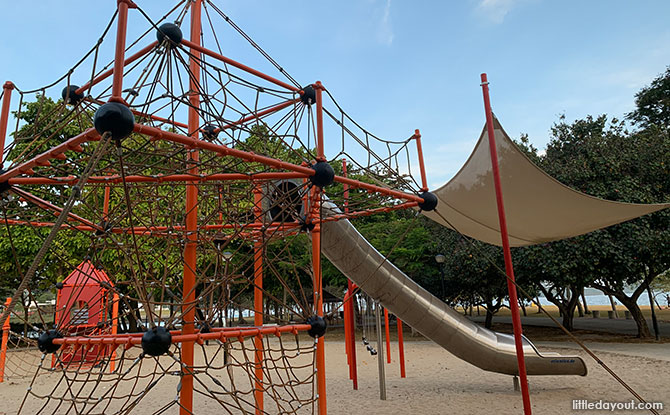 The main highlight of the Changi Beach Park Playground is a two-storey tall climbing frame. Cargo nets are strung up against its metal frame allowing kids to make their way up the tall structure.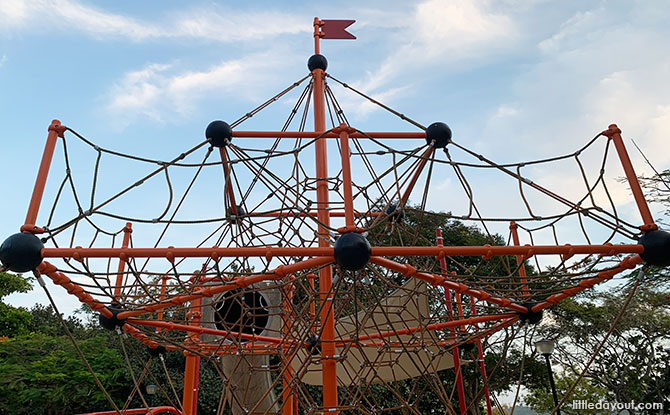 ---
-- Story continues below --
The climbing frame has a narrower base which opens up to a wider platform at the top. We imagine that it is a bit like a ship's crow's nest, with the base being the "mast" and the top section being the lookout area. Kids will be rewarded with nice views of the water and the park from the top.  It even has a flag planted at the very top of the structure.
A metal, tubular slide connects the top of the Changi Beach Park Playground climbing frame with the sandy ground below. The exit of the slide is sheltered by a tarp.
---
Two Towers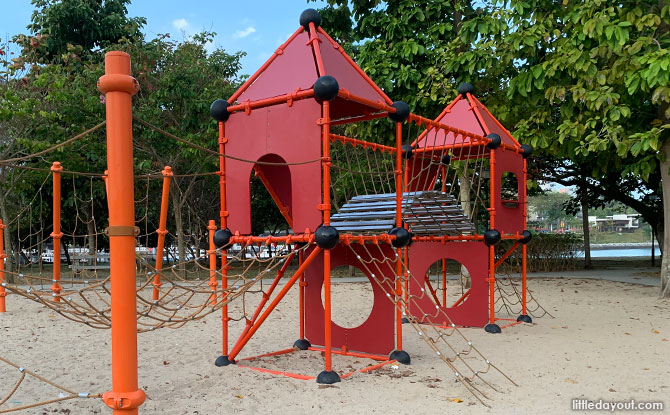 For younger adventurers who don't wish to venture so high, there is a lower structure that they can explore.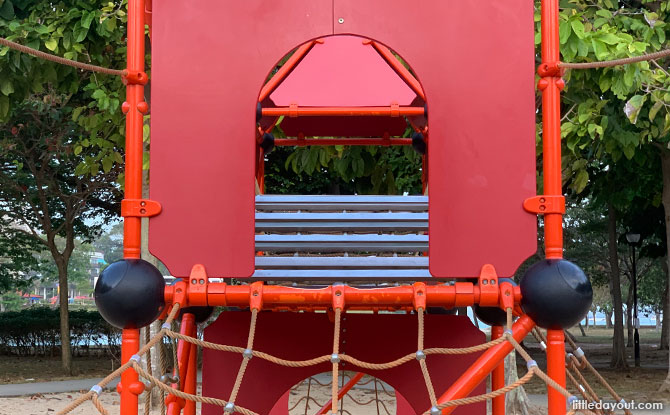 Consisting of two low towers connected by a curved bridge, this is less daunting than the tall climbing "pyramid". Instead, kids can scramble about through the red-roofed structures and across various nets which have been strung out between metal pillars.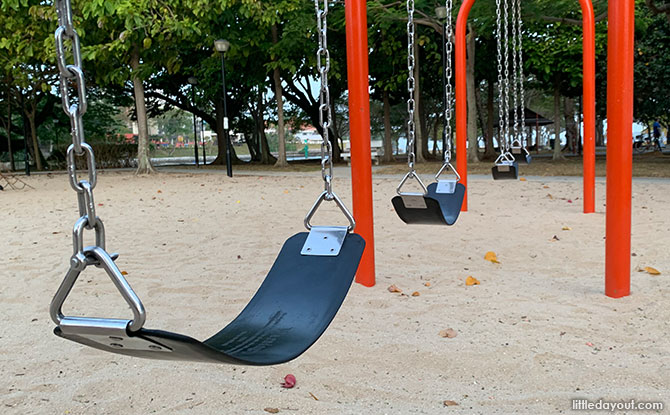 Other play features at this seaside playground include a set of swings facing out towards the water.
For toddlers, there is a see-saw and a frog-shaped teeter-totter.
---
Second Play Spot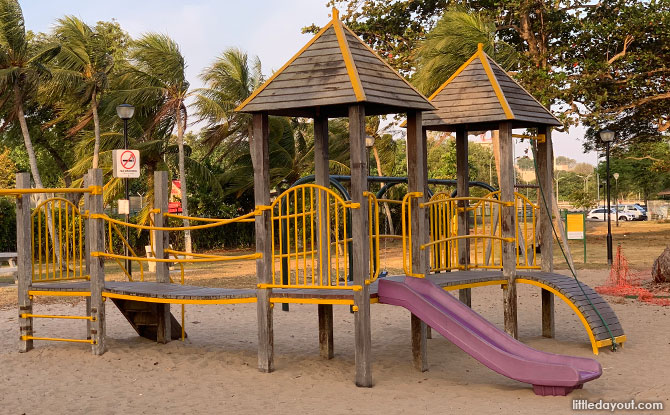 But there's more at Changi Beach Park. Another playground can be found further out along Nicoll Drive. This smaller playground, set away from the main Changi Beach Park Playground is made up a of wooden play structure trimmed with yellow rail and features a purple slide.
A set of swings can also be found at this alternative play spot.