Want to have a beach get away – without having to leave our shores? A day trip to Changi Beach Park may be in order.
One of Singapore's oldest beach parks, Changi Beach Park is located in the Northeastern corner of Singapore. It has a relaxed, laidback setting that is sure to bring about the lepak feeling.
Easily accessible from Changi Village, the approximately 3.3 km park is bounded by two playgrounds. It is a short walk across a quaint waterway via a narrow pedestrian bridge from the rear of Changi Village market.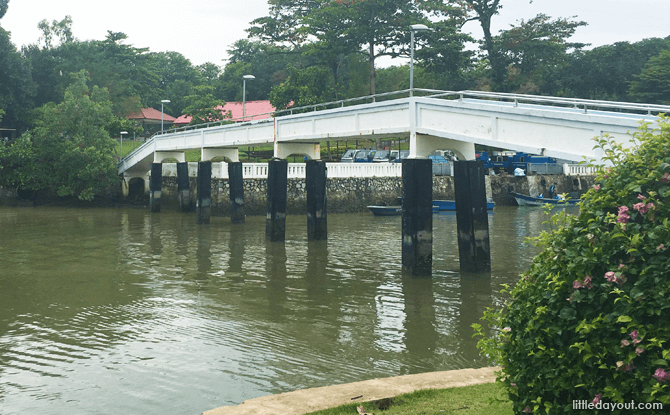 ---
-- Story continues below --
Arriving at the park, you are sure to notice the inviting sandy beach. This is one of several beaches that lend themselves to the park's name.
Nearby is the first of the park's two playgrounds. With a nautical theme, kids can play under the sails of this orange-coloured playground. There are climbing nets and even a wooden castaway raft that beckons toward imaginary adventures.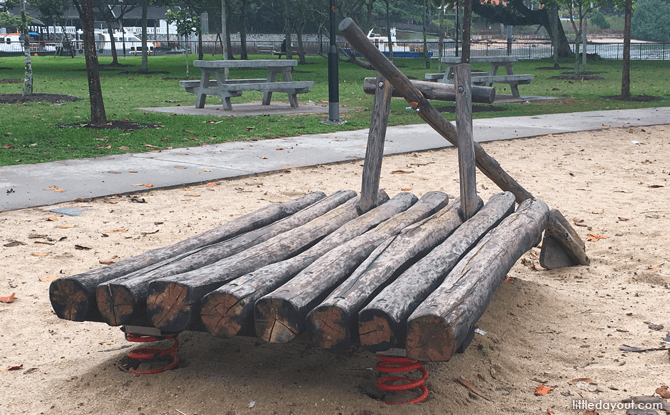 ---
Changi Beach Park's Storied Past
The area was first recorded in the 1600s as Tanjung Rusa. It was later renamed Tanjung Changi in the 1800s. Up till the 1900s, it was a favourite landing point for tigers that swam over from Johor with Pulau Ubin providing a convenient resting spot.
Changi Beach Park is also infamous for an event that took place during World War II. The Sook Ching massacre site where the execution of civilians took place in February 1942 is marked by a simple plaque along the beachfront.
---
Visiting Changi Beach Park Today
Today, the park is less crowded than East Coast Park or Pasir Ris Park. It retains a natural, breezy feeling.
In addition to the sea-themed orange playground, at its Southern end is second playground. This wooden playground with yellow trim is situated close to the public barbeque pits. Here, there are even bucket seats for young children.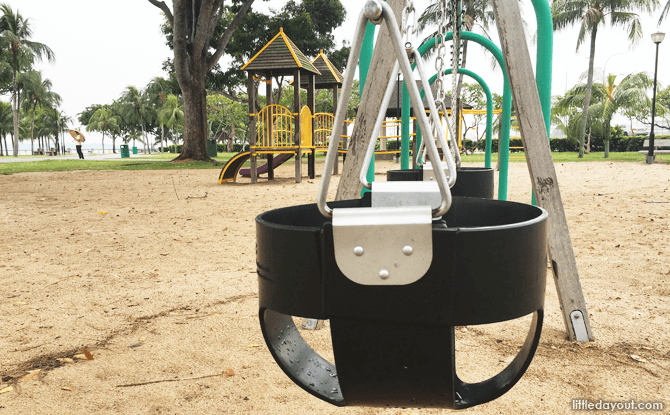 A favourite activity at the southern end of Changi Beach Park is to watch the planes flying in toward Changi Airport. You can watch as they come jetting in from offshore, making the final descent toward the airport's runaway.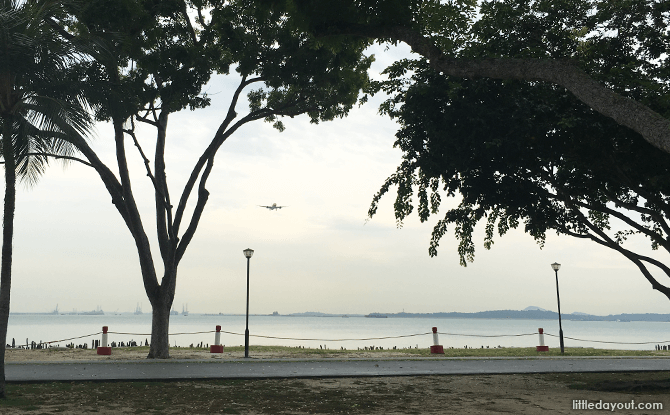 Bicycles are a great way to explore Changi Beach Park and its surrounds. They can be hired from a bike kiosk at the park.
Changi Beach Park is part of the Eastern Coastal Loop of the Park Connector Network. From Changi Beach Park, it is possible to cycle to Pasir Ris Park via the Loyang Park Connector or by the (very long) Coastal Park Connector to reach East Coast Park.
Those looking for grab can chill out at Bistro @ Changi. This F&B establishment in the park serves up western food such as grilled meats, seafood and pasta.
Nearby, there are also plenty of other dining options at Changi Village. Besides the food centre, one spot to check out, especially if you are into grilled meats and beer, is Little Island Brewing Co, a microbrewery and smokehouse restaurant.
---
Things to Do Around Changi Beach Park
Looking to explore beyond Changi Beach Park?
Changi Village is a bit of a hipster hive. Get your café fix at spots such as Chock Full of Beans and A Spoonful of Sugar.
Prepared to venture further? Try The Coastal Settlement for a laid back vibe.
The Changi Boardwalk offers awesome waterfront views. Starting from the Changi Ferry Point Terminal, you can enjoy the 2.2 km boardwalk, accompanied by the sound of lapping waves, at your leisure.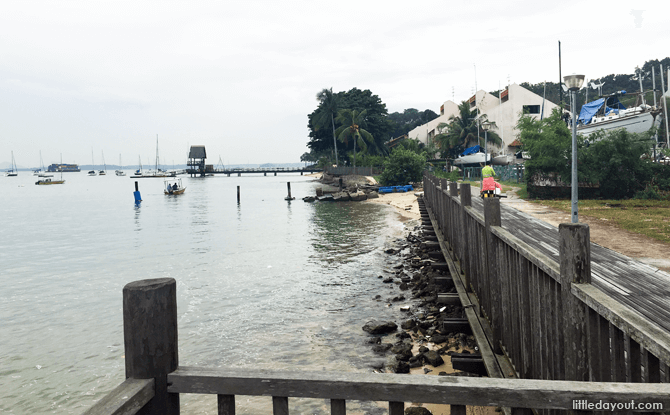 Furthermore, there are a slew of hotels around and close to Changi Village. These include the Village Hotel Changi, Changi Cove and Raintr33 Hotel. What's more, those in the public service can make a booking at CSC at Changi where accommodation choices range from Superior Suites to Premier Villas. Changi staycation, anyone?
Of course, Changi Beach Park and Changi Village is close to the jetty which takes you to Pulau Ubin, which is a whole other adventure!
[Story updated March 2020]