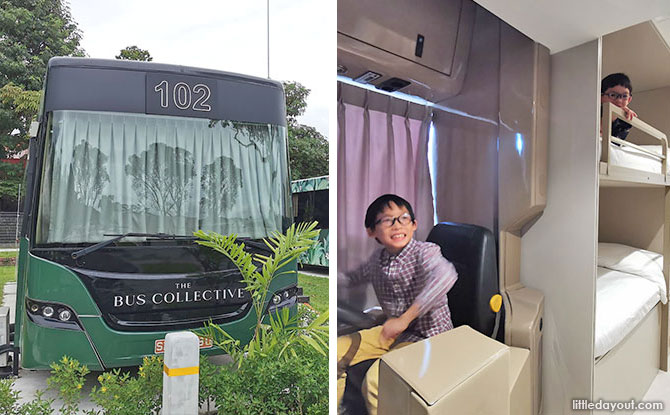 A staycation on a bus? Transportation fans will be thrilled to hear about The Bus Collective's new hotel concept right next to Changi Village. Not only is it close to popular food spots, but the bus resort hotel is also a stone's throw away from Changi Beach and accessible for daytrippers visiting Pulau Ubin!
We got a first peek at what a staycation at The Bus Collective resort hotel is like and share our experience plus tips!
---
About The Bus Collective, Resort Hotel in Changi Village
One way to bring new life to old buses is to convert them into hotel rooms! This is a one-of-a-kind experience in Southeast Asia.
---
-- Story continues below --
This collaboration between WTS Travel and its partner LHN Group and Sky Win Holding provides a novel experience of staying in a bus, completely furnished with some rooms with a bathtub!
The twenty buses at 8,600 square metre The Bus Collective are all retired Scania public buses previously operated by SBS Transit.
Each of the guest rooms at The Bus Collective is located within a retired Scania public bus that was previously operated by SBS Transit and has been repurposed into a luxury suite.
---
What to Expect Inside the Bus Hotel in Changi
We kept the staycation a surprise for the children, so they would be surprised at what it would be like. Will there be a bus driver? Will the bus be moving around? Will the bus take them to places? Will the bus have seats to sleep on? These were some of the questions they were very curious about. Needless to say, they would be in for a ride!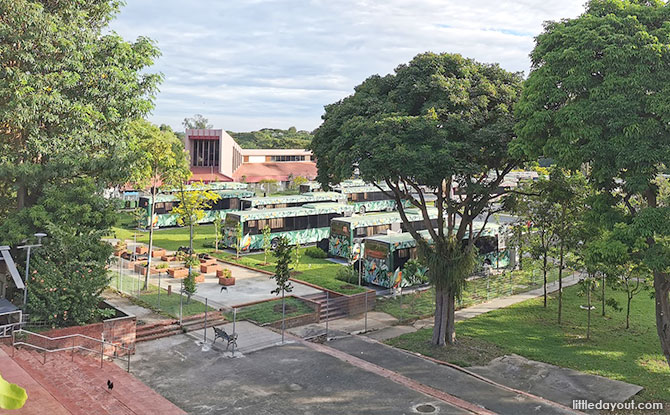 The Bus Collective hotel resort is situated right next to Changi Village, with a few side gates leading to different parts of the vicinity. Its vibrant surroundings were a contrast to the serenity of the resort.
Each bus was a comfortable distance from the next bus, complete with a sheltered patio, seats, and a BBQ grill. It's a wonderful idea to enjoy a barbeque with loved ones while on a staycation!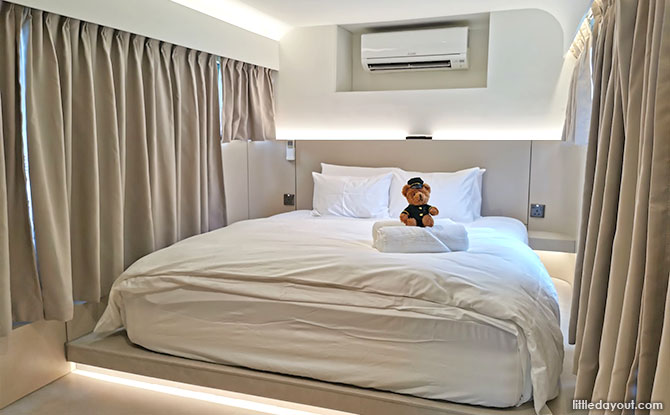 As we entered the bus, we marvelled at how the space within was maximised well!
The front of the bus retained the driver's seat, bunk beds, a mini-fridge, a countertop, a bathroom and a shower room with a rain shower, two TV screens, one king-sized bed, and a nook for storage! The interiors were in neutral colours and definitely exuded soothing vibes. This contrasted with the surrounding landscaped greenery.
A bus away from home – definitely family-approved!
---
Our Experience as a Family at The Bus Collective
The boys, 9-and-12-years-old, spent much of their time playing in the driver's seat and touching the controls, pressing the buttons, pretending to be bus captains.
They were really fascinated and commented how they had never been up close with the controls. They even watched TV from the driver's seat.
The blackout curtains used for all the windows provided much privacy and shielded us from the harshness of tropical weather. The cosiness factor increased the amount of time we spent in the comforts of our bus hotel.
We also appreciated how the bus was furnished to be insulated from the sounds and noise outside the bus.
Apart from the Changi Coastal Walk organised by the Bus Collective and a quick jaunt to Changi Beach and Changi Village, we spent most of our time on the bus.
A great staycation meant we had quality rest, playtime and exploration time. All the boxes were checked!
Since The Bus Collective was very near the airport, we could hear the planes and see them quite clearly. This would be a bonus treat for transportation fans – living in a bus and watching planes above.
We also saw hornbills, white-bellied sea eagles, cockatoos, and parakeets.
It was such a feast for the eyes.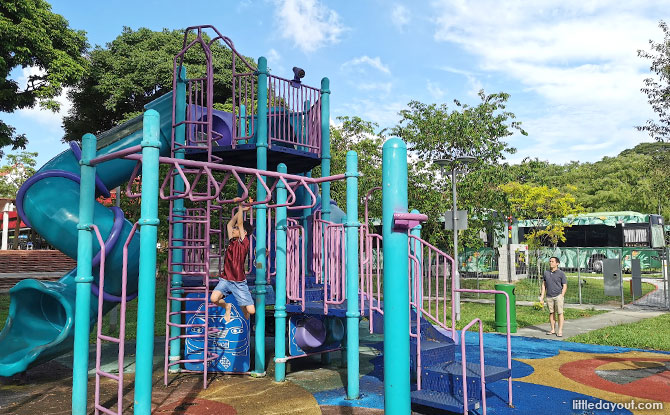 Right outside one of the side gates is also a public playground where kids can head to.
---
Tours & Other Services by The Bus Collective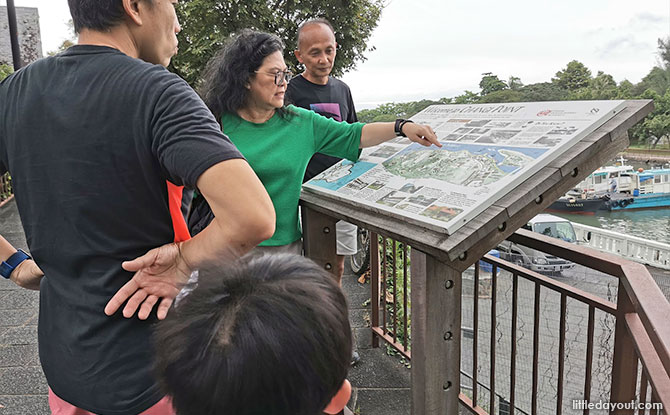 For those who are not so familiar with Changi, this area is rich in cultural and WWII history. We highly recommend a tour to accompany your stay at The Bus Collective.
There are also bicycles for rent should anyone be interested in cycling down Changi Beach. Do remember to bring along your helmets if you intend to rent the bikes directly from the resort hotel.
There is also an onsite F&B outlet that will be ready soon to serve meals.
---
Tips for Vacationers
Just pack your clothes and everything else is provided! From bathrobes to toiletries, The Bus Collective hotel is well-equipped. Plus, the hawker centre and sundry stores are just next door if you forget any essentials.
While there is no parking onsite, there is parking available at Changi Beach or at Changi Village.
Available guest rooms at the Bus Collective include the Queen Victoria (Deluxe Queen with bathtub), King George (Deluxe King with bathtub), Duxton Twin (Deluxe Twin), Adams Drive (Family Room), Clarke Quay (Friend Room), Hamilton Place (Handicap Room) and Pioneer North (Elderly Room).
The bus-sized upcycling project sets a new precedent in terms of environmentalism and eco-consciousness.
WTS Travel Managing Director, Micker Sia said: "This visionary project showcases the powerful synergy between nature, tourism, and environmentalism for the greater good of our community. Through innovative thinking and resourceful execution, we are breathing new life into retired buses, transforming them into an unparalleled experience for our guests."
For enquiries and more information, head to The Bus Collective's site. Rates start from $398 with breakfast for four.
Where: 5 Telok Paku Rd, Singapore 508883