A staycation is the perfect way to escape the everyday without the hassle of travel. If you would like to enjoy a good family bonding with a wide array of leisure, dining and retail options, a D'Resort staycation at Downtown East in Pasir Ris maybe a great choice for a getaway from the every day.
We had a chance to have a staycation at D'Resort @ Downtown East in one of its Rainforest themed family rooms. These come in two styles. It can have either an Amazonian jungle theme or an underwater theme. We chose to stay in the underwater themed family room.
---
Rainforest Themed Family Room at D'Resort @ Downtown East
The Rainforest themed family rooms at D'Resort @ Downtown East come with a queen-sized bed and a bunk bed. The family room comfortably sleeps two adults and two children and is equipped with child-friendly features like a built-in toddler toilet seat.
---
-- Story continues below --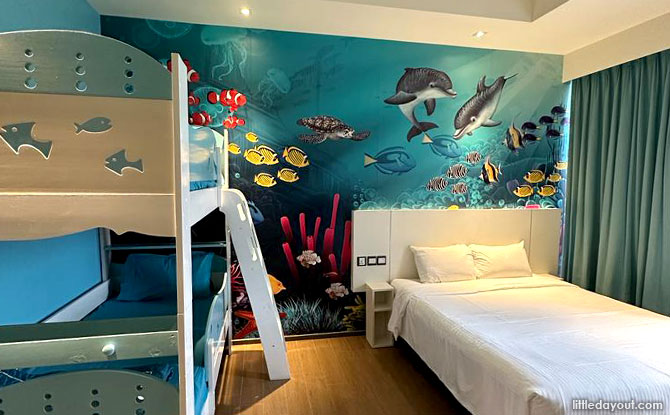 Our room was decorated with wallpaper of underwater scenes. Even the bunk bed rail guard was shaped like a fish.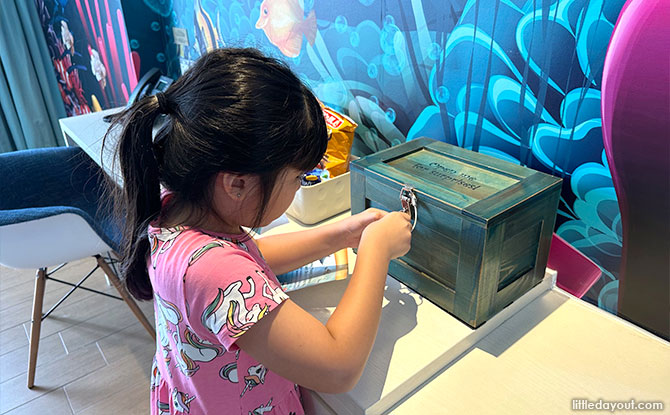 On arriving at the room, there was a pleasant surprise for the children – a mystery sunken treasure box! To unlock the chest, the kids had to solve a simple puzzle by looking for clues around the room. Needless to say, the kids had fun cracking the box.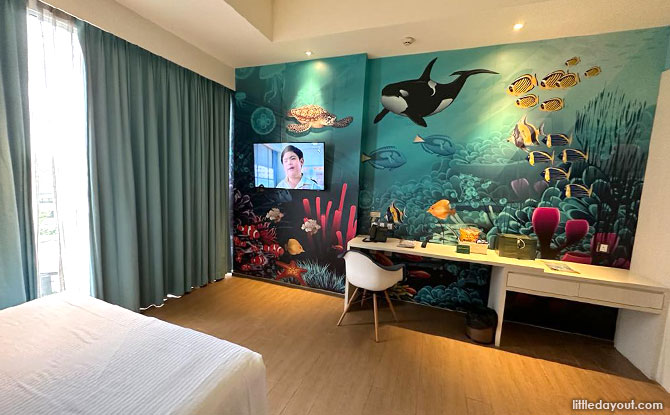 Other amenities in the 28 square metre room include free Wi-Fi, a 40″ LED Time, Mini Fridge and NESCAFE Dolce Gusto machine.
---
Wild Wild Wet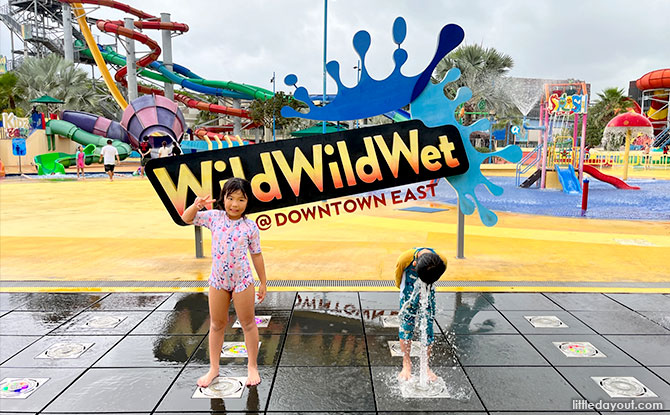 There were so many activities to choose from that we had a hard time picking what we wanted to do with our short time we had for our D'Resort staycation.
Despite the gloomy weather on the day of our stay, we decided to head out to the water park – Wild Wild Wet.
Wild Wild Wet will be familiar to most Singaporeans and is one of Singapore's largest water parks. In 2020, it was awarded the top #5 Water Park in Asia by TripAdvisor's Travelers' Choice poll.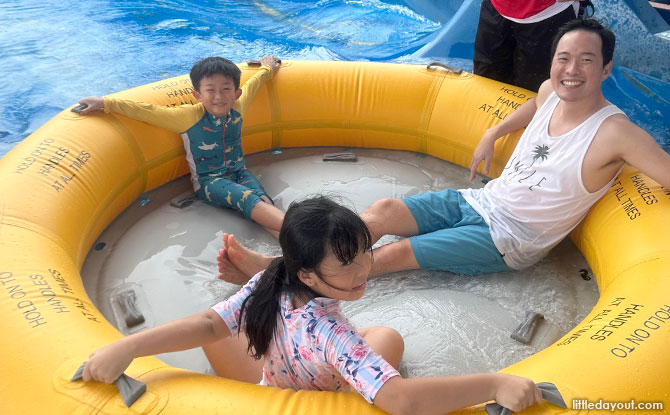 It was a day of splashing fun as we tried all the different rides and attractions at Wild Wild Wet.
---
Hi Roller
We also visited Singapore's largest indoor skating rink – Hi Roller, located at E!Hub@Downtown East. The roller skating centre's 80s vibe with the nostalgia discotheque lightings transported us back several decades.
It was a fun experience skating with the rink's neon ambience and the comfort of modern day air conditioning. Even our youngest had no problems finding a pair of skates that fitted and we were soon on the floor. Most of us did not know how to skate but that didn't stop us from trying. The helpful staff at Hi Roller were more than happy to provide tips and guidance to make sure we had a good experience.
---
Upwall Climbing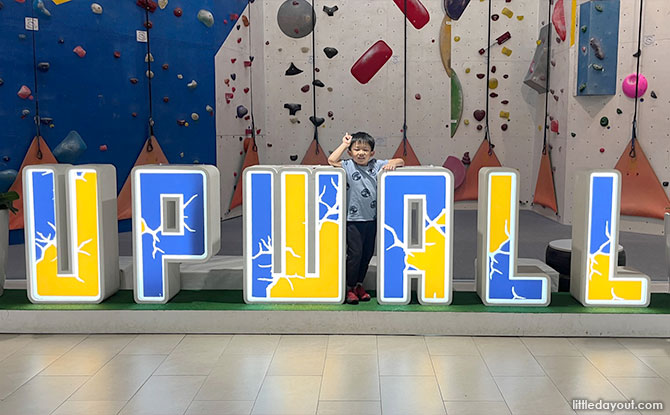 Our next activity brought us to Upwall Climbing, an air-conditioned rock climbing gym located at E!Hub@ Downtown East.
Climbers can choose from an array of high walls with different levels of difficulty and belay systems.
For first timers, there are high walls with auto belay systems. For families with young kids, look out for the walls labelled with the kid-friendly wall tag. These kid-friendly walls feature easy-to-climb hand and foot holes.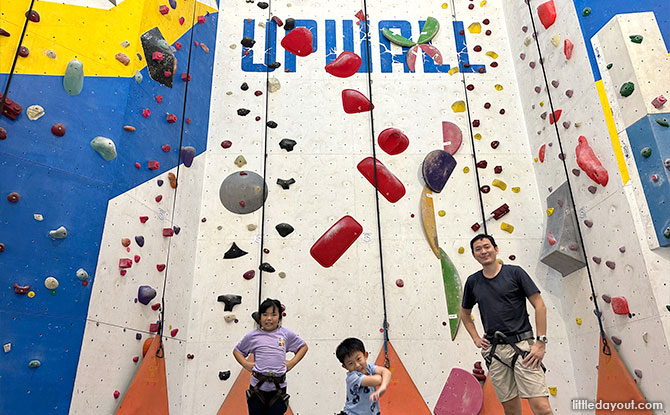 After a short safety briefing, we were off climbing the walls and working up a sweat.
---
Other Activities to Do at Downtown East
There are plenty of other activities to do while at Downtown East as family. Staying over at D'Resort makes it even more convenient to enjoy them before retreating back to the room for a break between activities.
Some of the other activities that you can try while on a D'Resort staycation include:
Kayaking to Singapore's First Floating Halal Kelong Restaurant
Bait N Catch
Art Jamming!
Let's Trail & Plant!
Baking Workshops
HaveFun Karoke
Gallop Stable @ Downtown East has also opened in July 2023 with horse and pony rides along with stable tours and horse-themed activities.
---
D'Resort Staycation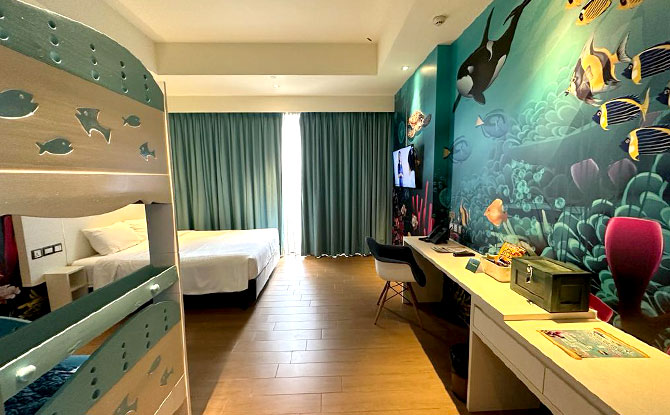 A family staycation at D'Resort is a great idea if you don't want to travel too far. It places you right in the centre of the activities around Downtown East and it also offers easy access to Pasir Ris Park.
Visit the D'Resort @ Downtown East website.
If you enjoyed this story, you may also enjoy reading our Really Useful Guide to Chalets in Singapore.
Media invite