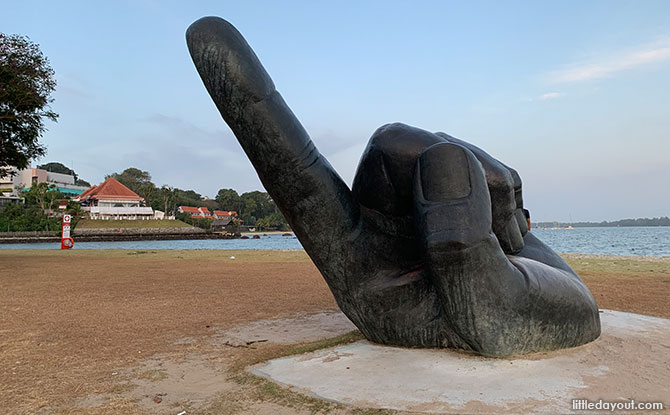 Tucked away in a corner of Changi Beach Park, the Inscription of the Island sculpture has become quite a landmark, serving as a must-visit way point amongst cyclists who are traversing Singapore's eastern end.
---
Inscription Of The Island by Lim Soon Ngee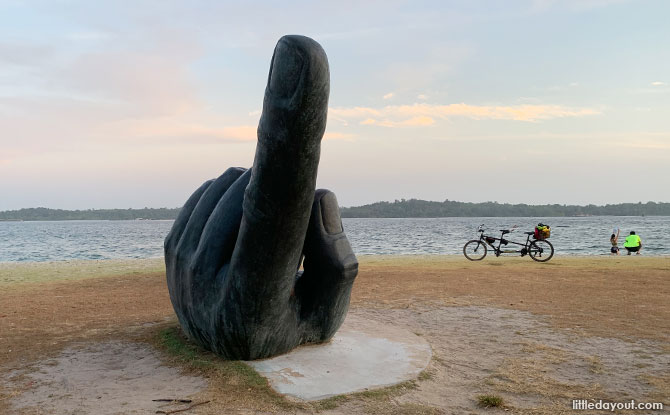 The copper alloy sculpture by Lim Soon Ngee is made up of a large left hand with its finger pointed up towards the sky. It appears to be mysteriously pointing towards the Changi Point jetty and boardwalk.
Many may be puzzled as to what exactly is the hidden meaning being Inscription of the Island. Little would they know that that is the reaction that the sculptor was hoping to elicit from those who saw the work.
Few may also know that Changi Beach Park is not the first place that the sculpture has been exhibited.
Inscription of the Island was originally commissioned for the Singapore Bienale 2016. It was first displayed on the lawn in front of the Singapore Art Museum along Brash Basah Road.
According to Lim Soon Gee's website, "In Lim's imagination, this was once part of a colossal statue that guided the ships of an ancient, mythical civilisation. But the statue collapsed and, being too large to be moved, was left to nature. Subsequently, the islanders drew a circle around the hand and used it as a sundial."
---
Hand Sculpture at Changi Beach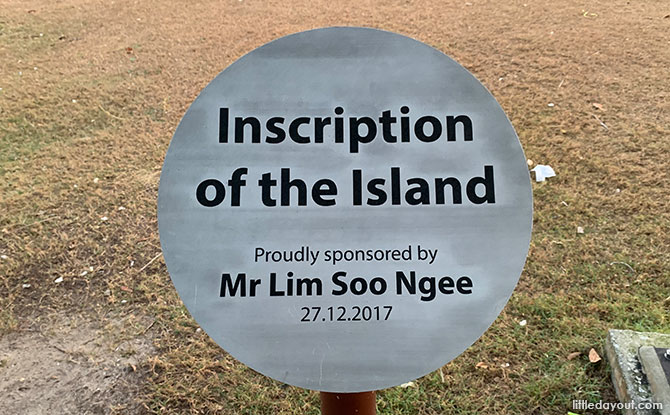 If it was meant to be part of an ancient statue that guided ships, its present location at Changi Point, just beside the sea, is a befitting one.
We also think it is interesting that a sculpture of a finger pointing is located at Changi Point.
If you are in the Changi Point / Changi Beach area, do pay a visit to Inscription of the Island and see if you can ponder for a moment about what it all means.