Discover 10 of the best sand play areas around Singapore. 
Playing with sand opens up the world of endless possibilities. Whether it is building up sandcastles, digging a moat or burying dad up to the neck under a mound of sand, sand play stirs up a child's imagination and creativity.
Leave a child with a bucket and shovel in the sand and watch them go on for hours!
In Singapore, there are different options for sand play. You can head to the beaches, sandy playgrounds and some parks also have purpose-built sand pits in them.
We dig through the different sand pits and sand play areas around Singapore to unearth some of our favourites!
---
Labrador Park Playground
This large sandy playground at Labrador Nature Reserve has a wooden maze nearby and the park's grounds are wonderful open spaces for kids to enjoy. Take a seaside stroll along the promenade or head to nearby Bukit Chermin Boardwalk to take in views of Sentosa.
---
Palawan Beach, Sentosa
With three sunny beaches, Siloso, Palawan and Tanjong Beaches, Sentosa is well-known for seaside fun. Sentosa's beaches have some of the best sand to be found in Singapore. With the kids, we would head to Palawan Beach, where you will not only find convenient amenities the former home of the Port of Lost Wonder, a beach club for kids.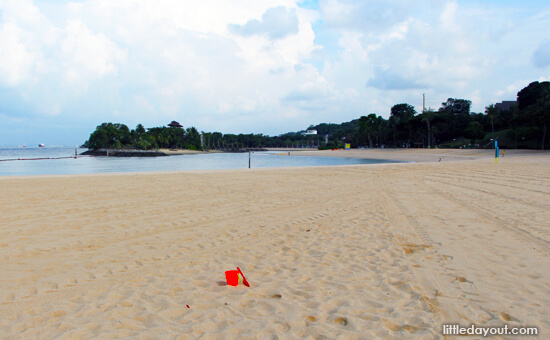 ---
Tiong Bahru Park Playground
With its iconic tilting train, Tiong Bahru Park's sandy playground is a lovely spot within the heartlands where the kids can play to their heart's content. Once they get tired of their sand toys, they will soon be racing to the swings, traversing the ziplines or commandeering the train.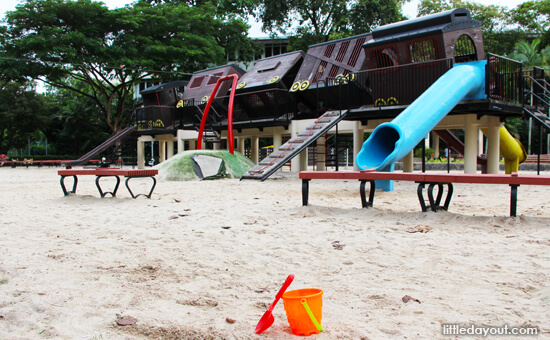 ---
Telok Kurau Park Playground
Found in the quiet Eastern estate of Telok Kurau, this neighbourhood park gets special mention because of its standalone sand pit which even has a little hut for kids to funnel sand through.
---
West Coast Park
With no beach to speak of, West Coast Park makes up by having a large sand pit close to the shoreline. Another good alternative sand play area, closer to the rest of adventure playgrounds, is a sand pit that used to contain a pirate ship playground. It now offers a shaded spot where kids can play with their sand toys.
---
East Coast Beach
Stretching all the way from Fort Road to Changi, East Coast Park has plenty of beachfront for all to enjoy. Our favourite corner of the beach is in front of Car Park E, close to the East Coast Lagoon hawker centre.
---
Punggol Waterway Park
A large sand pit surrounded by landscaped trees and with benches nearby can be found by the waterside of Punggol Waterway Park, below the water playground at Sentul Crescent.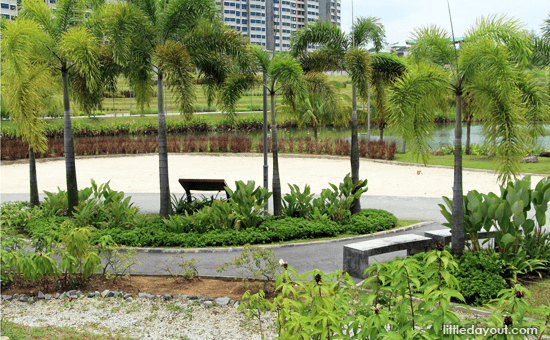 ---
Pasir Ris Beach
Venture beyond the greenery of Pasir Ris Park and you will arrive at the beach. Our favourite stretch is at Elias Road, beyond the playground, which looks out to the offshore kelongs.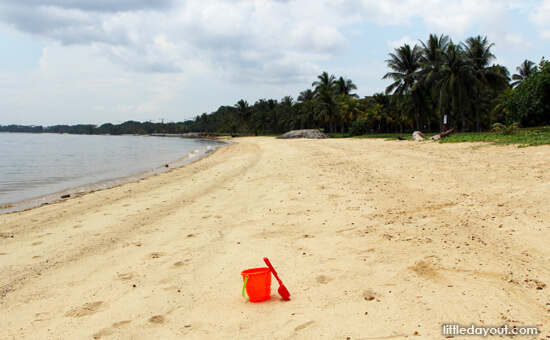 ---
Sembawang Park
There are two options for sand play at Sembawang Park. You can choose between a short stretch of beach overlooking Johor at the far end of the park or head over to the Battleship Playground which has a soft sandy base. Close to the Battleship Playground are also toilets with taps set at the right height to wash sandy feet.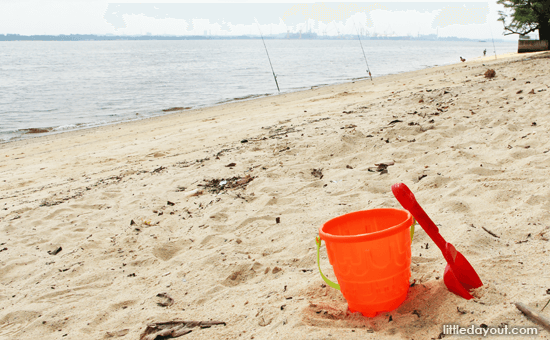 ---
Bishan-Ang Mo Kio Park Park Playground
There are two sandy playgrounds to be found in this park. The one located closer to Upper Thomson Road has climbing structures more suited for older kids. A smaller sand-based playground can be found at the other side of Bishan-Ang Mo Kio Park. Here, there is even a little metal toy digger set in the sand, similar to the one found at the sand pit at Jacob Ballas Children's Garden.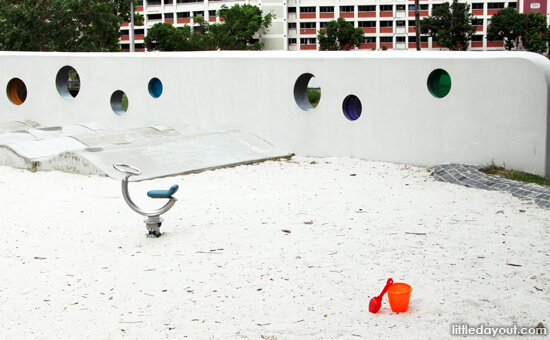 There are other sand playgrounds in Singapore but this is our selection of the best sand play areas you will find around Singapore.