Today, Kent Ridge Park is such a peaceful spot that it is easy to forget that it was once the scene of fierce fighting during the closing days of the Battle of Singapore. It was deliberately preserved as a nature spot in homage to the events that took place on the ridge.
Looking beyond its historical significance, the park is a beautiful green corridor and a part of the Southern Ridges walk. It is rarely crowded and quiet to the extent of almost being introspective.
Formerly known as Pasir Panjang Ridge, it was renamed Kent Ridge Park in 1954 to commemorate the visit of the Duchess of Kent and her son, the Duke of Kent, in 1952 to inspect the military facilities there.
Instead of military buildings, here is what you can see and do at the tranquil Kent Ridge Park.
---
-- Story continues below --
Things to See & Do at Kent Ridge Park
1. Tembusu Grove & Lookout Point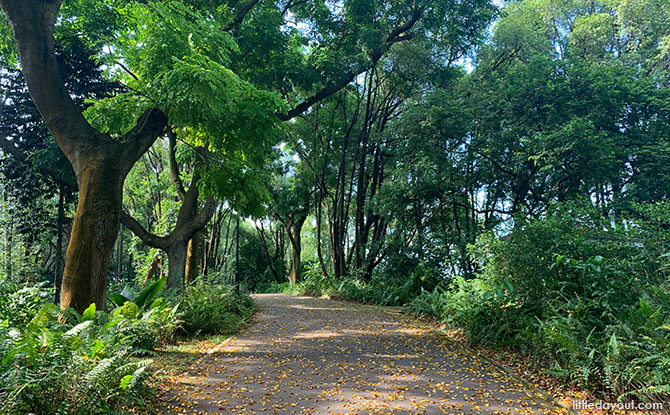 At the top of Kent Ridge Park is a paved walk under beautiful trees. This is easily one of our favourite spots at Kent Ridge Park.
From here, you can head up to the lookout point to view the now-busy coastline. From its high vantage point, it is clear to see why the location was considered of strategic importance, especially as a westerly approach to the city area, during World War 2. There was also a machine gun pillbox established along Pasir Panjang Road to protect the ridge.
---
2. Canopy Walk
At the eastern end of the park, a 280-metre-long boardwalk connects Kent Ridge Park to Pepys Road where you can trek on to HortPark, Telok Blangah Hill Park and Mount Faber as part of the Southern Ridges Walk.
Along Canopy Walk, you can take in a commanding view of the Alexandra area and HortPark below.
---
3. Reflections at Bukit Chandu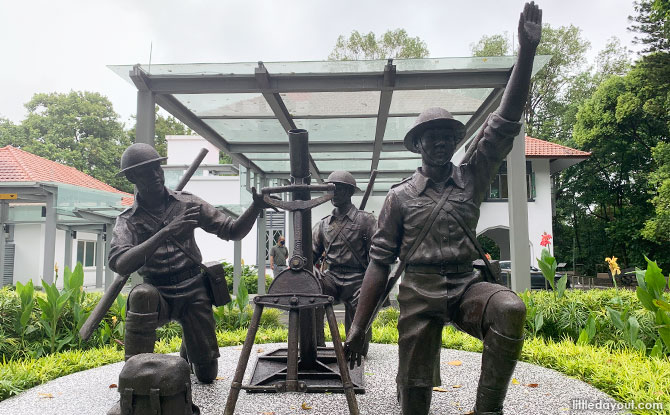 The Reflections at Bukit Chandu World War 2 interpretive centre is located at the Pepys Road end of Canopy Walk. It provides insights to those who wish to learn more about the area's history and the heroic actions of the Malay Regiment that defended the hill. The centre can also reached by car via Pepys Road.
---
4. Forgotten Nature Walk
Just off Kent Ridge Park's Carpark A is a Nature Walk that takes you on a trail through the secondary forest. It is advised to be properly attired and to have bug repellant handy if you are intending to embark on this nature walk. Take note that it just goes part way down the hill to the mountain biking trail. Do also be care to stay on the steps as anything out of that is for mountain bikes.
---
5. Mountain Biking Trail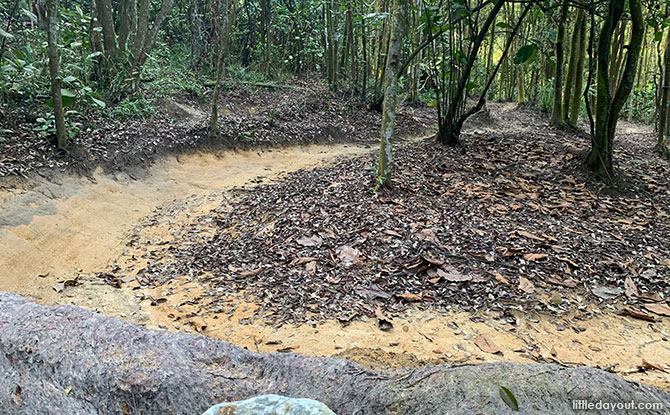 Close to the Nature Walk is a mountain biking trail. It is designed for intermediate to advanced mountain bikers and makes a loop around the forest at Kent Ridge.
---
6. Kent Ridge Pond & Dragonfly Ponds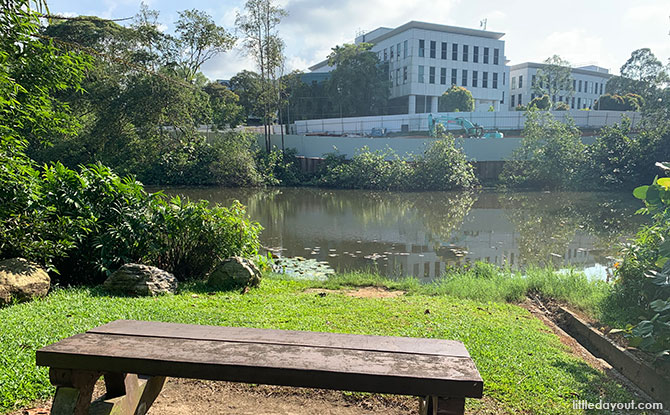 Kent Ridge Park has two ponds. They are tucked away at the northeastern end of the park close to Science Park Drive. The first is Kent Ridge Pond, just next to the Singapore Science Park.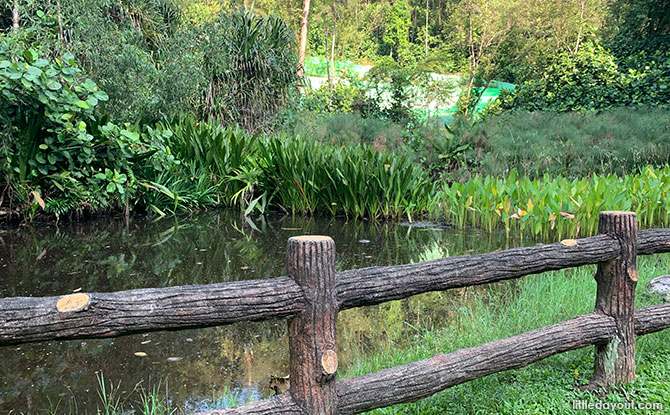 The ponds are home to a population of dragonflies. Therefore, it should come as no surprise that the second pond is known as Dragonfly Pond.
---
7. Fitness Areas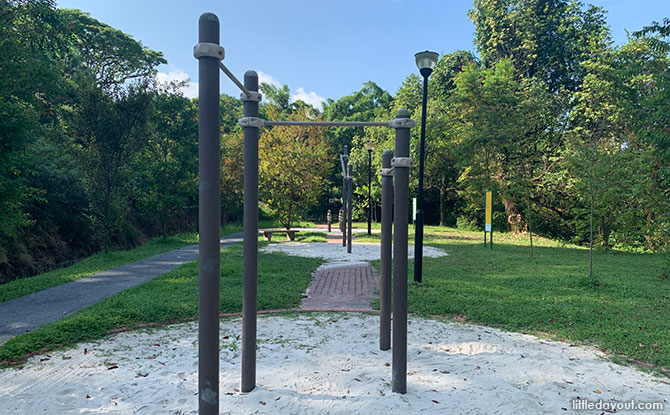 Close to Carpark B, there are a series of exercise stations along a terrace at Kent Ridge Park.
---
8. Open Court
Below the fitness areas is a large open area. It has a set of bleachers at one end and is suitable for holding events.
---
9. Kent Ridge Park Playground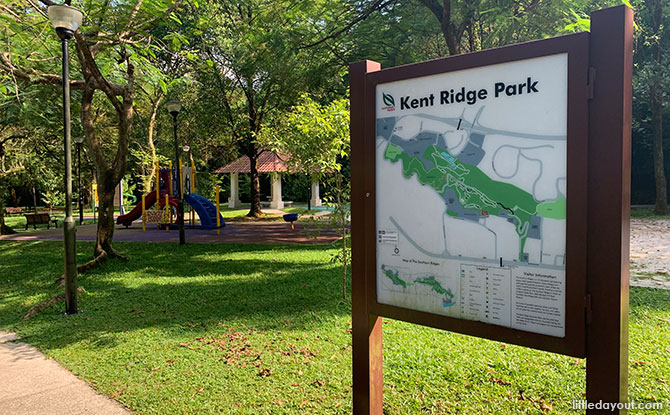 It may come as a surprise to some that Kent Ridge Park has a playground. At least that's what the signboard says. It is hidden at the southern side of Kent Ridge Park, at the foot of the ridge.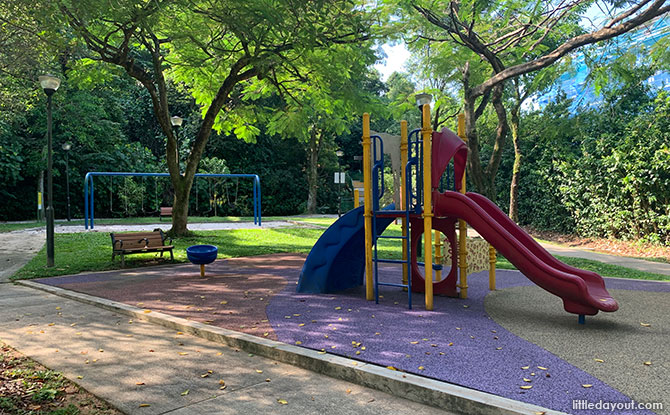 Strictly speaking, the Kent Ridge Park playground more rightfully belongs to the Vista Park Open Space where it can be found. It can be reached by a long flight of stairs leading down from the top of the ridge. This also means that it is a long way back up. The playground has simple play equipment and swings and is connected to Springwood Height road.
---
10. Kent Ridge Park Historical Marker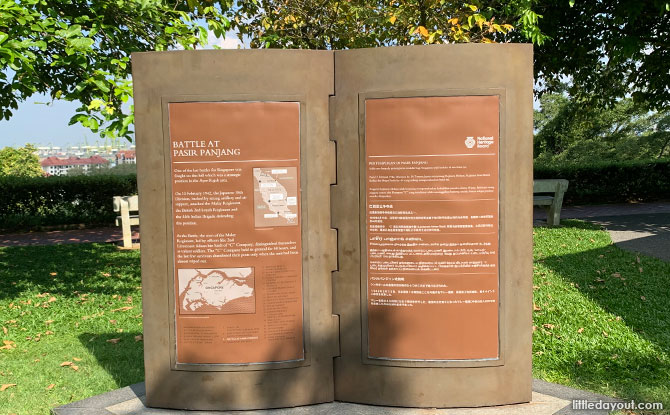 As Kent Ridge Park is the site of a historic battle in the last days before the fall of Singapore, National Heritage Board has erected a WWII marker which outlines the events that took place on the ridge. It can be found beside the car park next to the look out point.
---
Visiting Kent Ridge Park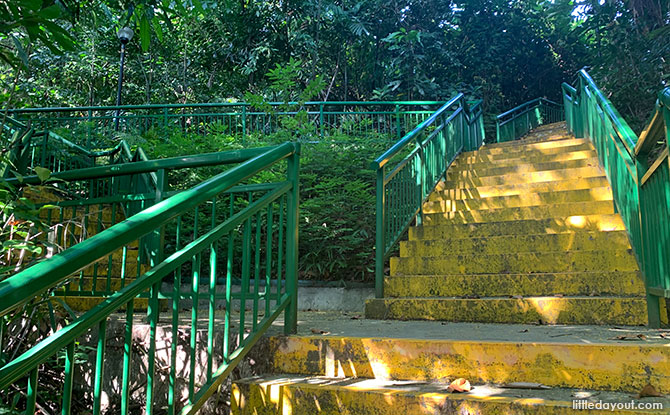 Kent Ridge Park is located at Vigilante Drive, off South Buona Vista Road. It can be approached from multiple directions including from HortPark and Science Park.