Not many people make their way down Bahtera Track, which leads to Jalan Bahtera. Nowadays, its most frequent visitors are school students heading to the Serimbun Scout Camp and Camp Christine. However, Bahtera Track holds significance as a historic World War II site as it is the Serimbun Beach Landing Site.
---
World War II Comes to Southeast Asia
On 8 December 1941, the Japanese army had landed at Kota Bahru in Malaya. It had advanced rapidly through Malaya, forcing the British forces to retreat towards Singapore.
By 31 January 1942, Malaya had fallen and all remaining British forces had retreated across the causeway to Singapore. They blew up the causeway behind them to slow down the Japanese advance.
---
Start of the Battle for Singapore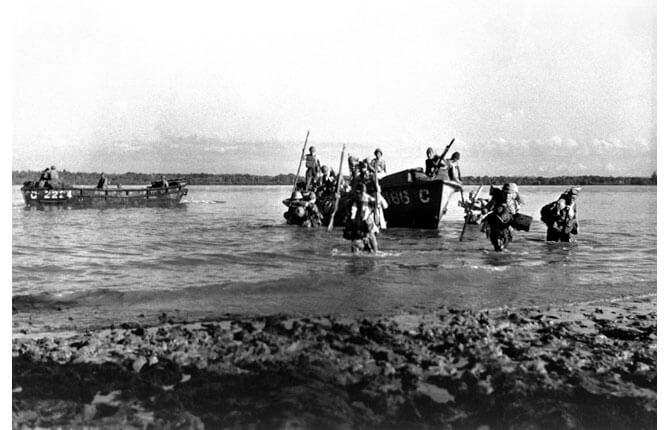 Australian troops from the 22 Australian Brigade were tasked to defend the northwest coastline of Singapore. They had a 16 km wide sector to defend and only 3,000 troops to do so.
---
-- Story continues below --
It was a Sunday night, 8 February 1942, when the Imperial Japanese Army started to make their way across the Straits of Johore towards Singapore in small boats, landing at Serimbun beach.
The first wave brought 4,000 Japanese troops from the Imperial Japanese Army's 5th and 18th Divisions across the narrow straits, with only 1 km between Singapore and Johore. In total, 13,000 Japanese troops landed that night.
This marked the start of the Battle for Singapore.
At that time, General Percival believed that the attack would come from the northeast of Singapore. Therefore, he did not reinforce the outnumbered Australian troops defending against the Japanese attack.
Little did he realise that this was the Japanese army's main attack and its key objective was Tengah Airfield.
By the next day, the Australian defenders had been overrun or outflanked. Those remaining retreated back to new defence lines further south.
---
Serimbun Beach Landing Site at Bahtara Track
Today, the historic Serimbun beach is no longer accessible. It was cordoned off with a security fence in 2009 after the Mas Selamat escape.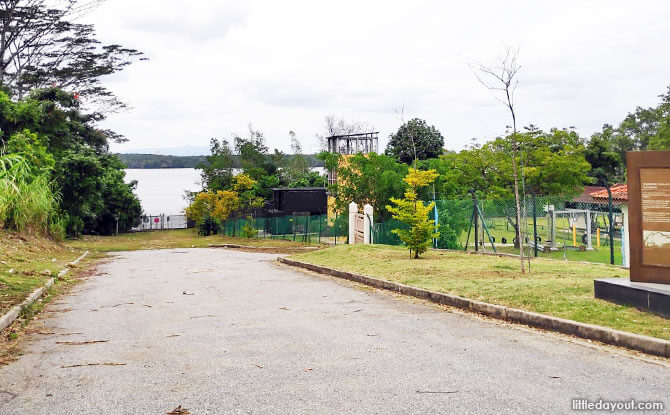 Nonetheless, the events of 8 February 1942 are still remembered by a National Heritage Board marker, erected in June 1995, nearby.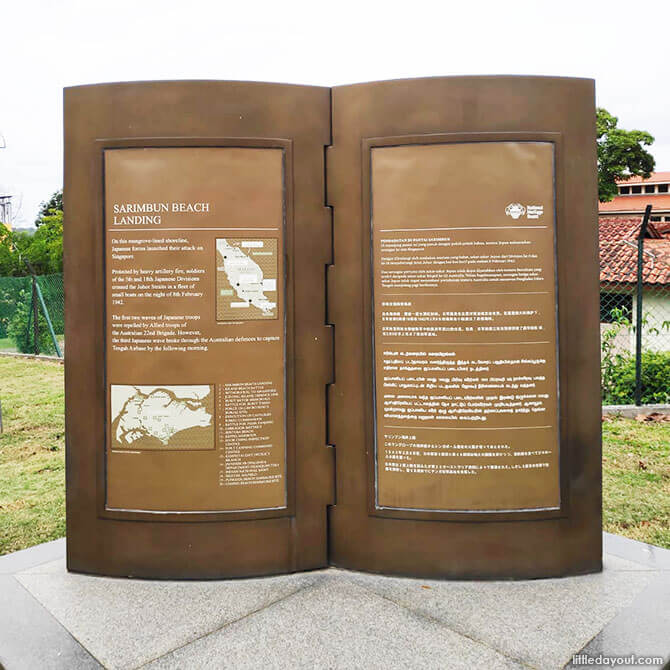 The marker stands as a reminder of the significance of the Serimbun Beach Landing Site and its place in Singapore's World War II history.