Heading outdoors is a great family activity. And, if you are looking for the best parks in Singapore for families, we have the list right here.
The best family-friendly parks in Singapore provide a green space for all to enjoy. They also have little attractions such as a playground or unique sights to take in.
Here is our list of the 15 best parks in Singapore for families.
---
Best Parks in Singapore for Families
1. Labrador Nature Reserve
---
-- Story continues below --
This lovely nature park has multiple facets that make it attractive for families. With a broad seaside promenade, the park is perfect for kids to scooter along. Two playgrounds beckon – one with a two-level play tower and a maze, and another beside an old World War Two bunker. View a replica of the Dragon Tooth Gate, stretch your feet over the water at the Bukit Chermin Boardwalk, or explore remnants of a fort. Labrador Nature Reserve is one of the best parks in Singapore for families.
---
2. Bishan-Ang Mo Kio Park
One of the largest parks at the centre of Singapore, Bishan-Ang Mo Kio Park is also one the most picturesque. It has a gentle rolling terrain matched by a gently flowing river that was converted from a concrete canal. It is no wonder that otters enjoy frequenting the park. Kids can choose to play at one of its playgrounds. There is a nature playgarden at the park too. Various ponds, including one filled with lotus plants, and a dog walk, make Bishan-Ang Mo Kio Park a nature spot for everyone.
---
3. Bukit Batok Nature Park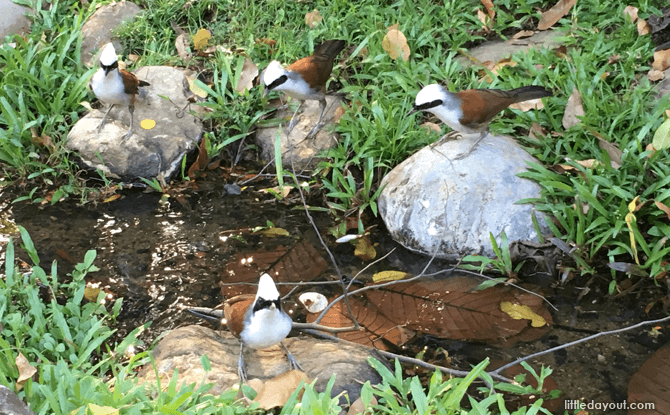 Located at Bukit Batok Hill, Bukit Batok Nature Park is criss-crossed with paths that wind under the lush canopy of a secondary forest. Head deeper into the park and you will arrive at the escarpment of a former quarry with a reflecting pond at its base. The park also has a children's playground and exercise area. At the top of the hill is a historic World War Two site.
---
4. Hindhede Nature Park
Hidden at the foot of Bukit Timah Hill is Hindhede Nature Park. Here, broad and easy paths lead to playgrounds filled with swings and a zip line. Venture further in and you will be looking at the open face of Bukit Timah Hill where the Hindhede quarry once operated. This park is especially good for younger kids.
---
5. Singapore Botanic Gardens
It is impossible to write a list of the best parks in Singapore for families without mentioning Singapore Botanic Gardens. With a history stretching back more than 150 years, the Singapore Botanic Gardens is divided into four cores. The Tanglin Core is the oldest section of the Gardens and where you can find waters of Swan Lake. At the Central Core, there is the National Orchid Garden while Jacob Ballas Children's Garden is tucked away at Singapore Botanic Garden's Bukit Timah Core. Visit the Tyersall-Gallop Core where the Learning Forest, Rambler's Ridge and the COMO Adventure Grove.
---
6. Changi Beach Park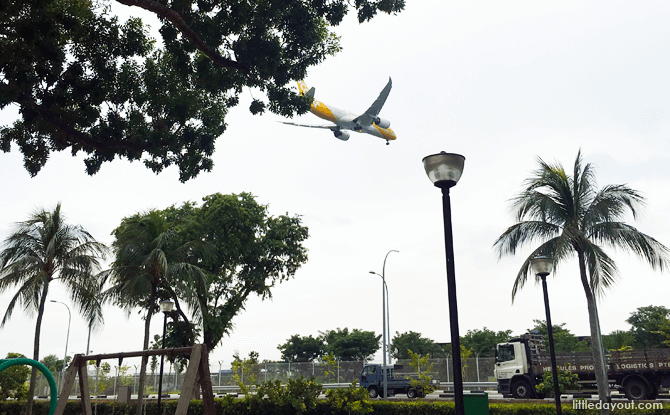 Facing the sea at the northeastern edge of Singapore is Changi Beach Park. Families can rent bicycles here, dine at a bistro or barbecue into the evening at one of the barbecue pits in the park. There are two children's playground at Changi Beach Park, a nautical-themed playground close to Changi Village, and another near the barbecue pits. Unique to the park is its location which makes it perfect to watch the planes coming in to land at Changi Airport.
---
7. Sembawang Park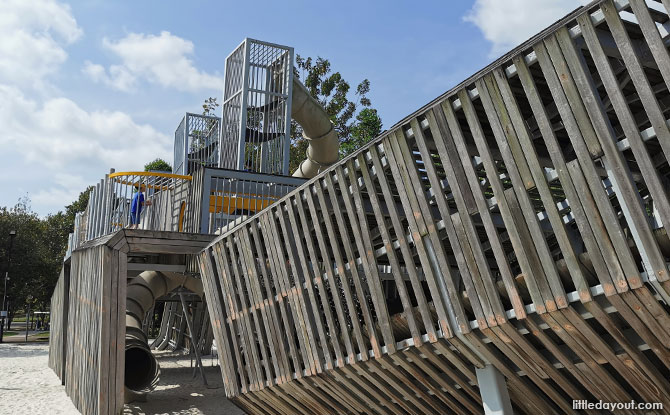 Sembawang Park is a calm oasis found beside the bustling shipyards in the north of Singapore. Paying homage to the industrious ship-building activity, Sembawang Park has a massive Battleship Playground that kids can conquer. It also has barbecue pits for big group outings or families can head to the colonial Beaulieu House for some local fare.
---
8. Admiralty Park
Admiralty Park is filled with many slides that kids and families can enjoy. But, also be sure to venture beyond the playground to the woodland area in the north of the park. There is a mangrove boardwalk there to explore. For more adventures, venture towards the coast and take a walk along Singapore's longest civilian jetty that stretches out toward Malaysia from Woodlands Waterfront. This breezy seaside park is also perfect for cycling while adventurous children can take on the towering heights of the aerial playground.
---
9. Gardens by the Bay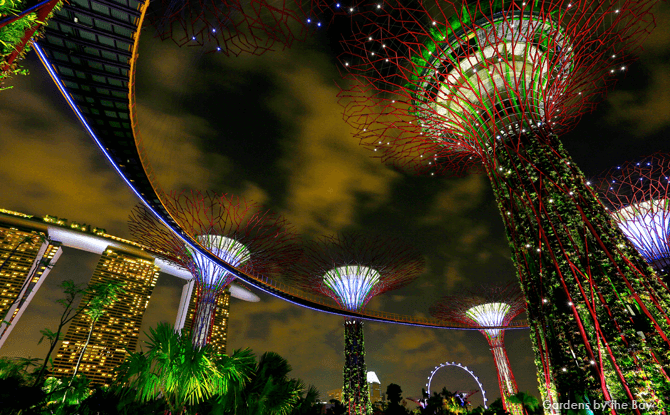 Gardens by the Bay is commonly associated with its Flower Dome and Cloud Dome but there is much more to this sprawling parkland in the city. Visit the Supertree Grove to gawk at the massive structures, or stop by the lush Heritage Gardens. Kids can climb a treehouse at the Far East Organization Children's Garden or put on their swimmers and splash around the water playgrounds there. Keep a look out for the many events that are frequently held at Gardens by the Bay too.
[Editor's note, Oct 2021: Do note that Far East Organization Children's Garden is currently closed till further notice.]
---
10. West Coast Park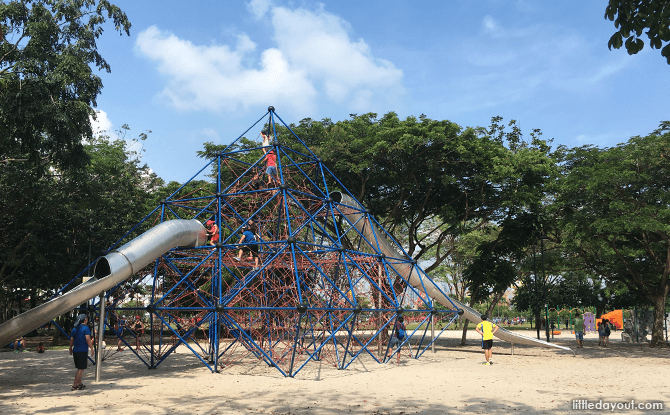 West Coast Park is well known for its ultra-fun Adventure Playground. With play zones catering to two-year-old to 12 year-olds, it is no wonder that West Coast Park is considered one of the best parks in Singapore for families. But there is more to West Coast Park than the playground alone. Fly a kite at the Grand Lawn, go on an expedition along a boardwalk through a mangrove swamp or hire a pedal go kart and tackle a twisty road course.
---
11. Pasir Ris Park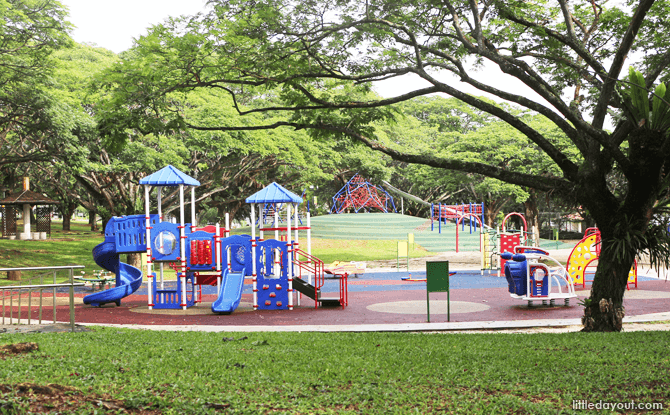 Pasir Ris Park stretches out along the coast and is home to many attractions. At Elias Road, the massive Pasir Ris Park Playground provides oodles of fun with a variety of exciting play zones. Hire a bike and go cycling around the expansive park. Trek through a mangrove swamp or climb a bird watching tower.
---
12. East Coast Park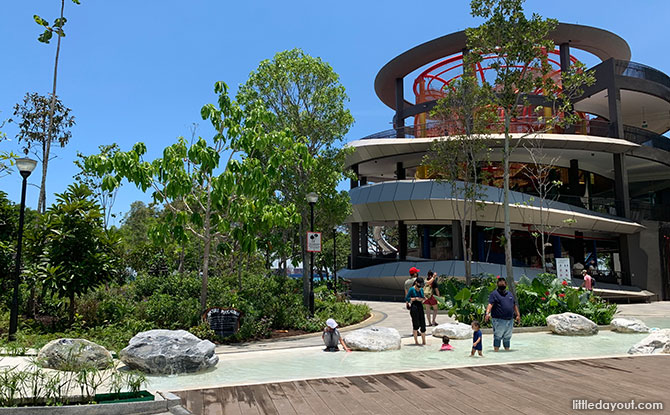 This massive park stretches along the eastern length of Singapore, from the city to Changi Airport. For families, there are several centres of activity. These include Marine Cove and the Coastal Playgrove. There are large playgrounds flanked by eateries, making East Coast Park one of Singapore's best parks for families. But there is much more to experience at East Coast Park. Hire a bicycle or quad-cycle the entire family can pedal on together. Try out wakeboarding or skimboarding. East Coast Park is an outdoor lover's paradise.
---
13. Kranji Coastal Nature Park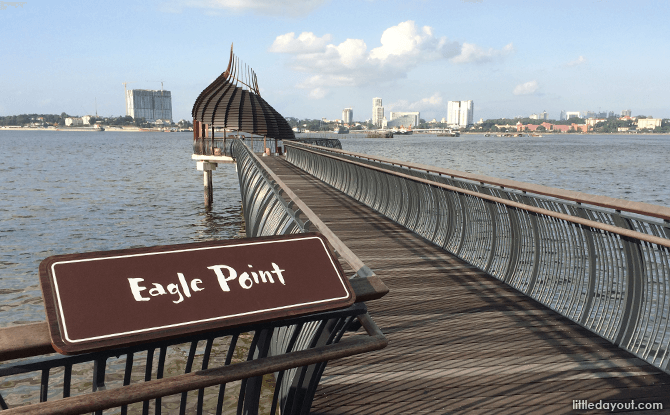 This family-friendly extension to Sungei Buloh Wetlands Reserve, Kranji Coastal Nature Park features a children's obstacle course, junior wetland trail and exhibits that explain about the ecosystem at the wetland reserve. Go for a trek on trails and step over the water on a boardwalk.
---
14. Fort Canning Park
The historic hill in the centre of town has various themed areas for families to explore. But be prepared to do a fair bit of walking. Visit the Raffles Gardens or the remains of the fort's gates at the top of the hill. Jubilee Park has a children's playground which kids can enjoy too, and eateries such as Le Jardin and Tiong Bahru Bakery.
---
15. Jurong Lake Gardens
Opened in 2019, Jurong Lake Gardens is one of three national gardens in Singapore and the first in the heartlands. The expansive park has many different environments. These range from grasslands with little knolls, waterside boardwalks, naturalised streams and open spaces. It is also home to Forest Ramble, a huge play areas for children. Other amenities in the park include a PA Water Venture for those who wish to go out on the waters of Jurong Lake and a swimming facility. Read more about Jurong Lake Gardens.