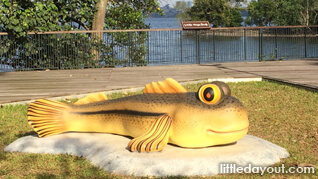 Opened on 6 December 2014, the new Sungei Buloh Wetland Reserve's extension provides a family-friendly way to enjoy the Sungei Buloh nature reserve.
The new extension sits between the original Sungei Buloh Wetland Reserve and Kranji Reservoir Park. While the original Sungei Buloh has been kept as-is with its gravel paths and wooden bird watching huts, the new extension is much more kid-friendly. Little spots around the extension provide families with young children things to do while maintaining a blend with the natural environment.
Sungei Buloh Wetland Reserve's Extension Visitor Centre
Upon arrival, visitors to the Sungei Buloh extension get welcomed by the Visitor's Centre. The white complex houses the Mangrove Gallery. Here, in air-conditioned comfort, you will find exhibits and information introducing the unique environment of mangrove swamps.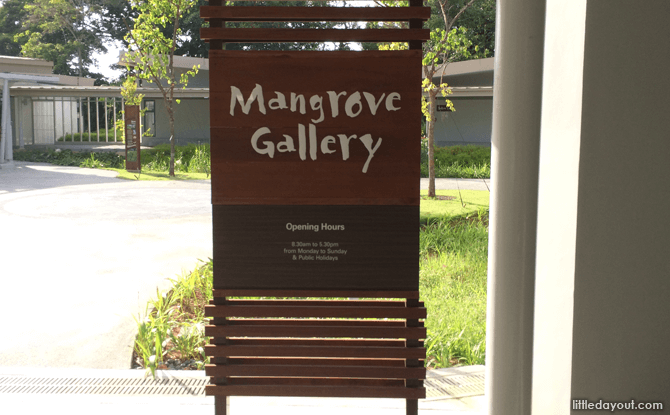 Adventurous Fun
Next to the Visitor's Centre, the Junior Adventure Trail will entice the kids outdoors. Take on Up and Down, a series of obstacles designed to look like mangrove roots, Step and Jump, and a Pulley Boat challenge.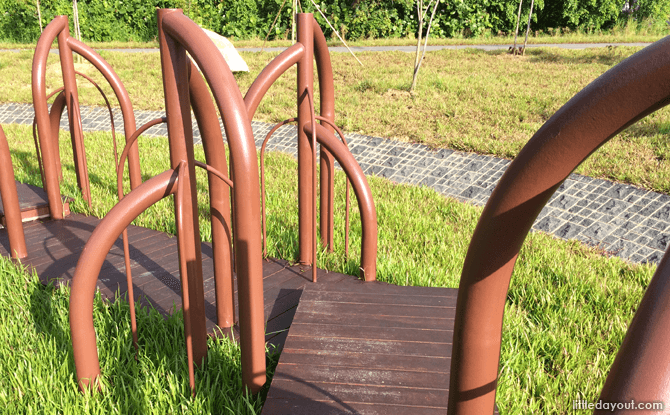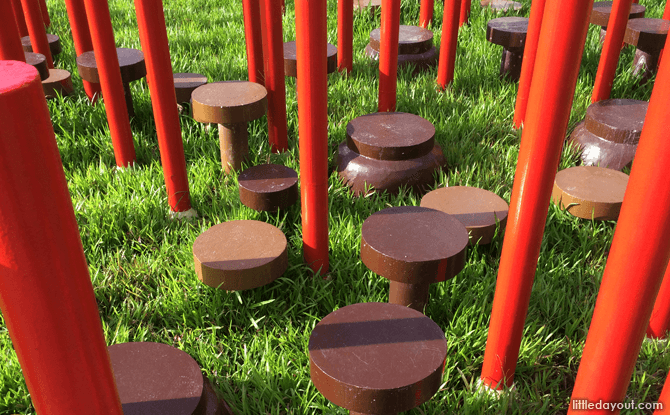 Little Heron Deck
The Little Heron Deck is a pretty lookout point. Just in front of it are giant mudskippers. These oversized statues make it easy to point out to the kids what to look out for while exploring the rest of the mangrove forest.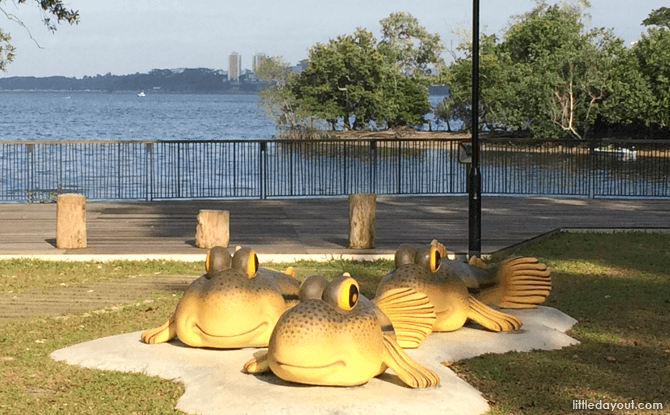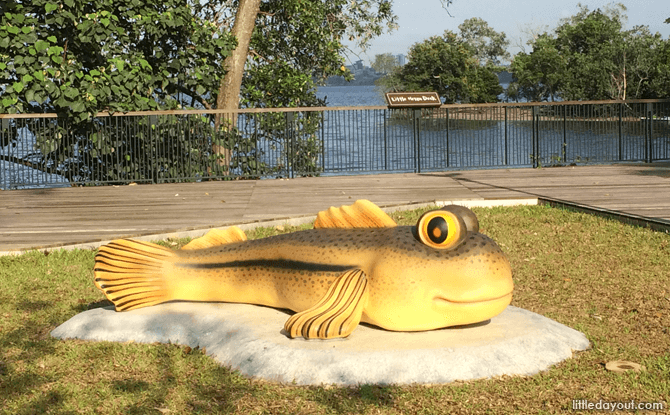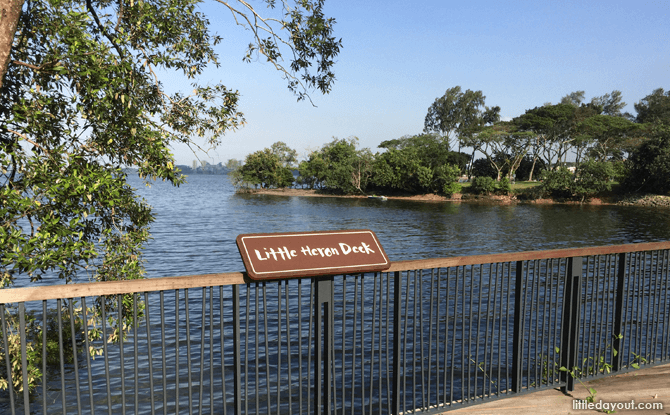 Coastal Trail and Forest Trail at Sungei Buloh Wetland Reserve's Extension
There are two trails to explore at the Sungei Buloh extension.
The Coastal Trail is a 1.3 km long path that runs along the coastline. It is well paved and has a boardwalk that brings visitors over the water. The trail is even easily accessible with baby strollers.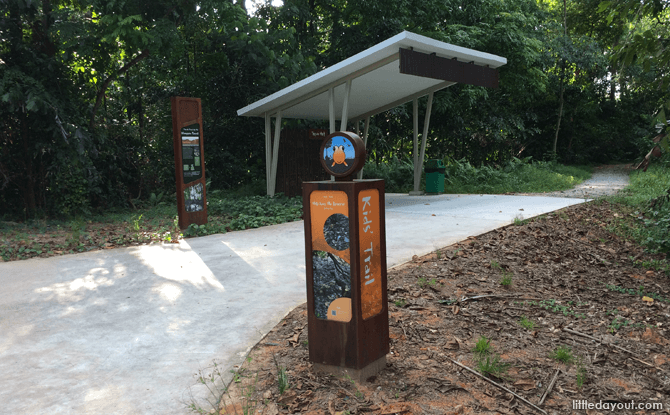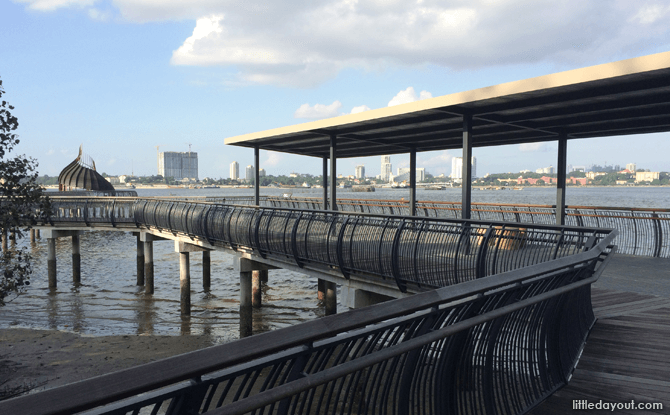 Dotted along the Coastal Trail are onion-shaped pods that serve as hideouts for bird-watching enthusiasts. Alternatively, these just make fun structures for children to climb into and explore.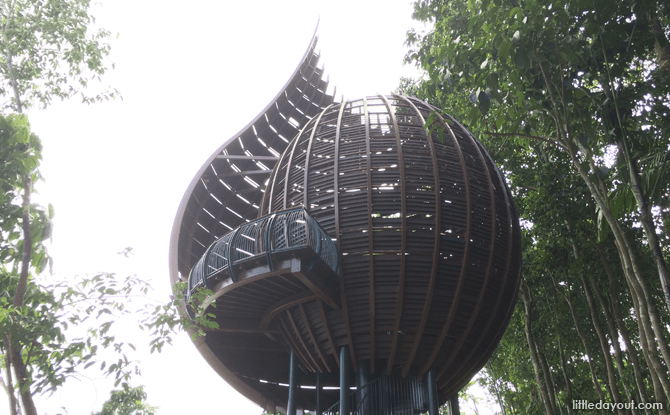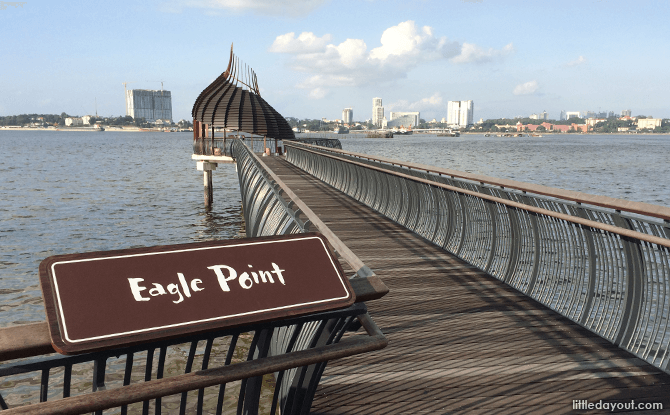 The 300-metre Forest Trail is a gravelly path that cuts through the forest. Linking the Forest and Coastal Trails is a 150-metre Mid-canopy Walk. Consisting of a springy, wooden bridge, you may find yourself wobbling along even after finishing the walk.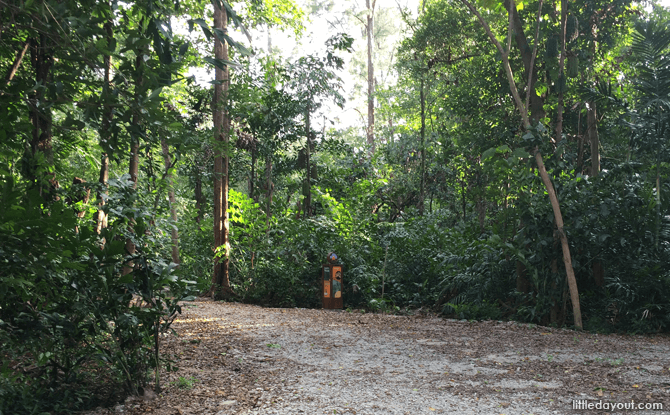 The Sungei Buloh extension is also home to the Mud Experience. While most mangrove boardwalks around Singapore take visitors over the swamp, this one leads you down to its surface. Via a fun rope bridge too!
Go during low tide if you want to get up close to the mud because the Mud Experience's platform gets covered with water during high tide and is off limits then.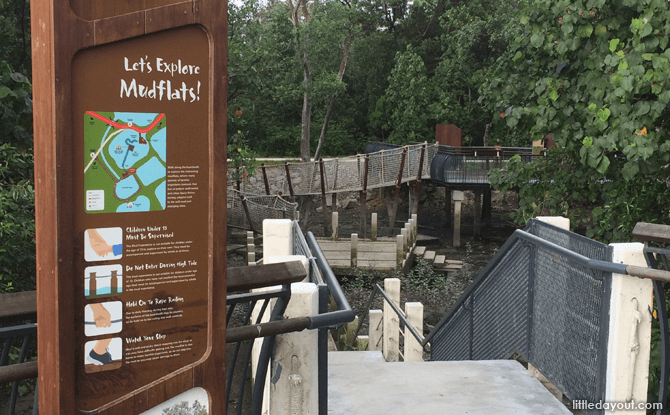 The Sungei Buloh Wetland Reserve's extension makes the reserve much more accessible to the public. The original Reserve's Migratory Birds Trail runs for almost 2 km over gravel paths. The extension's shorter, well-paved trails make it much easier for families to pay a visit and appreciate the wildlife at this sanctuary in the Northwest of Singapore.
Sungei Buloh Wetland Reserve's Extension
301 Neo Tiew Crescent
Singapore 718925
7.30am to 7.00pm on Monday to Saturday
7.00am to 7.00pm on Sundays & Public Holidays
Free entry
www.sbwr.org.sg