Located at Singapore's centre, Bishan-Ang Mo Kio Park stretches from Bishan Road to the Upper Thomson area. With manicured lawns and different landscapes, it is a popular place for outings and activities.
Opened in 1988 it was first known as Bishan Park. The park was redeveloped and renamed in 2012 to become today's Bishan-Ang Mo Kio Park.
The park is split into 2 areas by Marymount Road, namely River Plains in the East and Pond Gardens closer to Upper Thomson Road.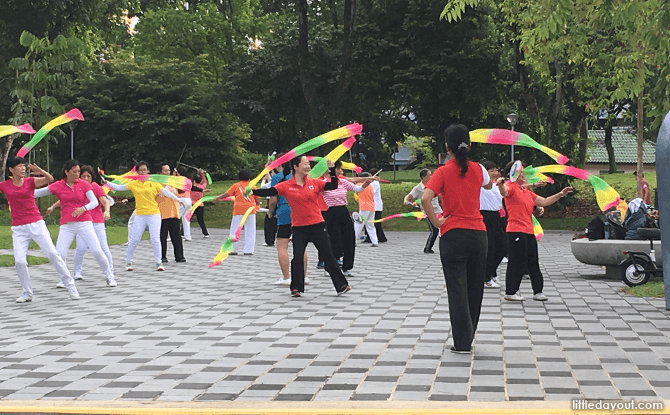 River Plains is the busier half of Bishan-Ang Mo Kio Park. You will find it bustling with groups of people in the morning, many exercising together amidst the lush greenery of the Park.
Pond Garden may be less crowded than River Plains but it is no less pretty. Here, you will be able to find two of Bishan-Ang Mo Kio Park's three playgrounds.
A naturalised river which feeds into the Kallang River runs through the park, uniting the two halves.
With its sheer size and picturesque scenery, Bishan-Ang Mo Kio Park is a popular hotspot for family outings and outdoor gatherings.
Here are 6 things you can see and do at Bishan-Ang Mo Kio Park with friends and family.
1. Naturalised River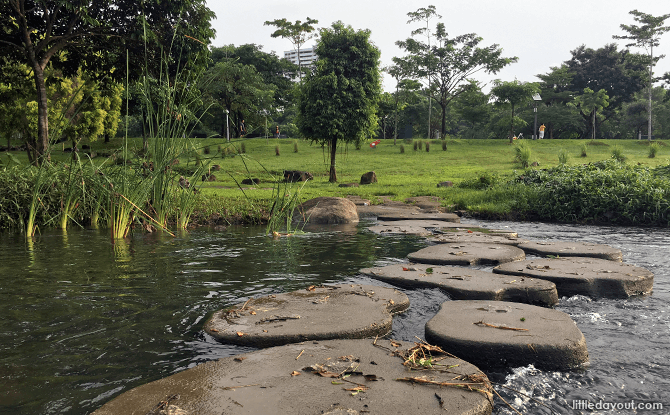 Under the Active, Beautiful, Clean Waters (ABC Waters) Programme, Bishan-Ang Mo Kio Park's old canal was demolished in favour of a more natural and aesthetically pleasing river.
Utilising bioengineering ingenuity and self-cleansing filtration system, the river can sustain itself against moss and algae, which allows park visitors to admire its natural beauty and tranquillity.
Look out for the wide array of biodiversity present in the area. Birds, wildflowers and dragonflies are just some of the few there.
At the River Plains side of Bishan-Ang Mo Kio Park, there are little footpaths that lead down to stepping stones crossing the river. These provide a wonderfully close look at the beautiful meandering river.
2. Inclusive, Adventure and Water Playgrounds
Bishan-Ang Mo Kio Park has three children's playgrounds.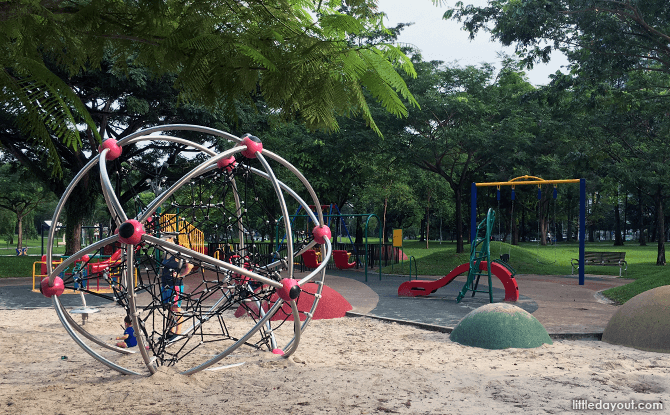 At River Plains, there is an Inclusive Playground with comfortable rubber mounds that are littered through the premises.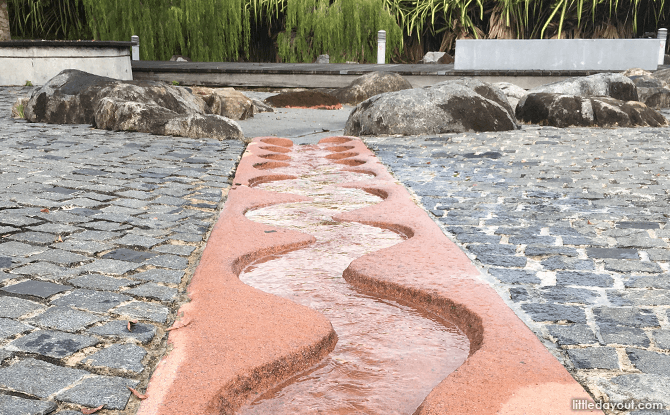 Over at Pond Gardens is Bishan-Ang Mo Kio Park's own water playground.
There is also an Adventure Playground at Bishan-Ang Mo Kio Park too.
3. Recycle Hill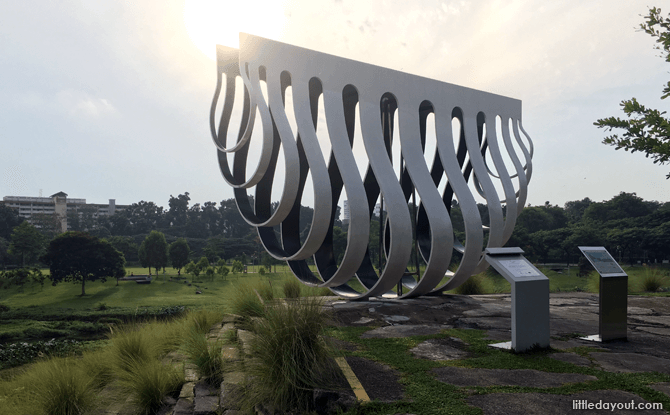 Crafted from the remnants of the original concrete canal that once ran through Bishan-Ang Mo Kio Park, Recycle Hill stands as a useful vantage point should you desire a pleasant overview of the park.
Perched on the top of the hill lies the critically-acclaimed sculpture "An Enclosure for a Swing". Built with the theme of 'reconnection' in mind, the sculpture represents the incorporation of nature into its metallic design.
The seat of the swing can still be found in the sculpture but, sadly, it no longer moves.
4. Lotus Garden
The copious amounts of lotus flowers at Lotus Garden provide the perfect backdrop for group photos. You may be able to spot various wildlife here including the white-breasted water hen, collared kingfisher and red-winged parasol dragonfly.
5. Butterfly Habitat
There are approximately 300 species of butterflies in Singapore and about ten percent of these have been sighted at Bishan-Ang Mo Kio Park's Butterfly Habitat. This section of the park has been planted with flora that attracts butterflies. Take a walk through the Butterfly Habitat and see how many butterflies you can spot.
6. Dining Places
Enjoy the tranquil setting of the park while taking a break at the eateries and restaurants located in the Park. There is a range of dining options at Bishan Ang-Mo Kio Park.
The McDonald's outlet a Bishan-Ang Mo Kio Park must have the most scenic view of all their outlets.
GRUB serves up delicious Western cuisine at reasonable prices whilst also championing the use of natural ingredients.
Brought your dog along because you were intending to go to Bishan-Ang Mo Kio Park's dog run? Not to worry! Cornerstone lives up to their claim of being animal lovers by offering a dedicated outdoor section. This consists of a water point and dog bowls so your dogs do not feel left out.
Right outside Bishan-Ang Mo Kio Park is Workbench Bistro.
From its humble beginnings of a tiny ice cream cafe, Workbench Bistro has grown to become a full-fledged restaurant with a diverse menu that includes all kinds of food, ranging from burgers to salted egg wings. The bistro also prides itself on not charging GST or service charge so do leave tips if you are satisfied with their service!
Try out their signature crab meat linguine and waffles that are to die for. Also, they have a salted egg themed menu that consists of pasta, potato wedges and even burgers. It opens every day but opening timings vary from 10 am to noon so do plan beforehand if you want to dine there.
Bishan-Ang Mo Kio Park
Location: Along Ang Mo Kio Avenue 1