Away from the hubbub of the iconic rope pyramid and other playground area is a less-well-known feature of West Coast Park, the West Coast Park Bicycle Course.
West Coast Park is an ideal location for a leisurely family bike ride. It has broad cycling tracks and a relatively flat terrain. This makes it a fun and easy park to explore on two wheels. This reputation is further compounded with the presence of the West Coast Park Bicycle Course.
---
West Coast Park Bicycle Course
Located next to Car Park 2, the cycling circuit is close to the West Coast Park bicycle kiosk which rents out adult bikes, children's bikes and pedal go-karts. It isn't marked out and so you could easily end up peddling around it without even knowing it.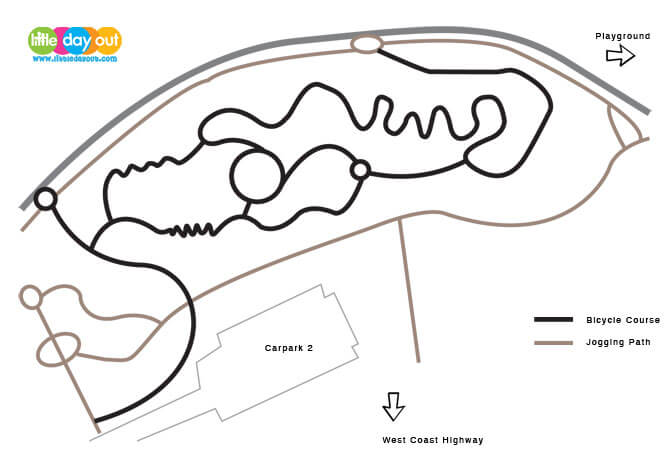 ---
-- Story continues below --
While many parks in Singapore have cycling paths, the West Coast Park Bicycle Course stands out for its interconnected paths that twist and turn like a Formula 1 racing circuit. It has been laid out with roundabouts, "slaloms" and curvy bends that both cyclists and those on pedal go-karts can navigate around.
---
Where the Road May Lead
The course is laid out on a gentle downhill incline from East to West.
There are numerous forks along the West Coast Park Bike Course. Each path leads to different features of the course.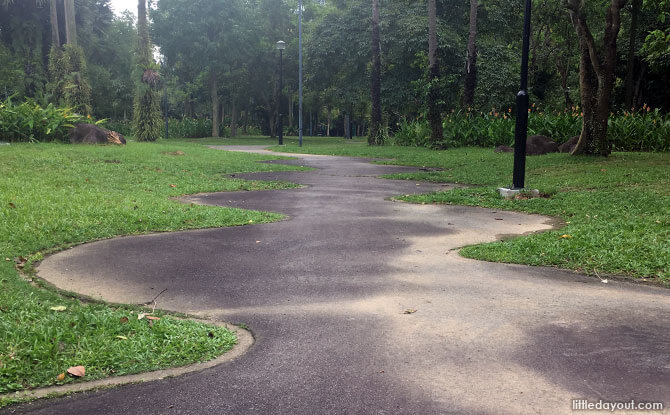 Some sections of the path have wavy curves. All that would be needed is a series of traffic cones to create a slalom course.
The West Coast Park Bicycle Course has roundabouts too – in fact, there are two at the centre of the course – one with a larger circumference, surrounding a clump of trees, and another with a smaller, tighter radius.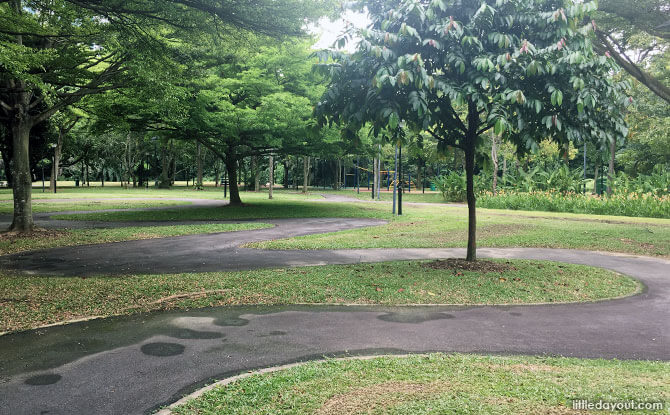 A fun section of the bike course features a series of gently-sloping, downhill switchbacks where kids can practise their steering skills.
---
Twists & Turns
The West Coast Park Bicycle Course provides a fun spot within the park for children to ride or pedal. In fact, it would not take a huge stretch of the imagination for kids to make-believe that they are on a race course, expertly manoeuvring through the many twists and turns in the heat of competition.
And, once they are done making their way around the twisty course, there is the rest of West Coast Park to explore and enjoy too!