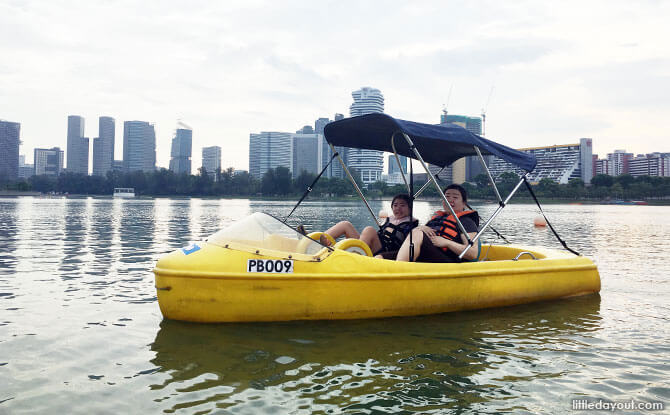 Water sports normally conjure up images of bronzed bodies carving through the waves or chiselled surfer-types. However, there are more leisurely ways to venture out to the water, one of which is to take out a pedal boat in Singapore at the Kallang Basin from the Water Sports Centre.
You can rent a pedal boat in Singapore, along with other fun watercraft, at Singapore Sports Hub's Water Sports Centre.
The Water Sports Centre is just a short distance away from OCBC Square and the Singapore Sports Museum.
---
Booking a Pedal Boat in Singapore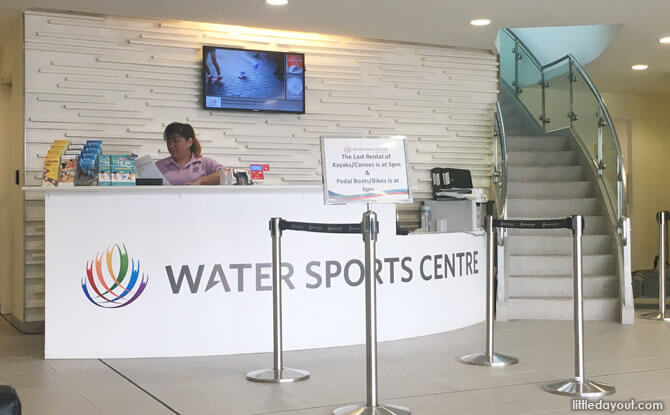 Once you arrive, the first port of call is the office. Here, you can make a booking for the watercraft of your choice.
---
-- Story continues below --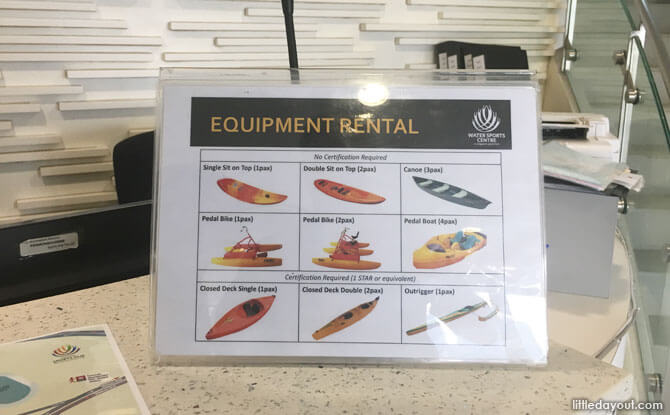 Besides being able to rent a pedal boat here, other watercraft available for rent include one- and two-seat kayaks, single- and double-pedal bikes and open deck boats. Except for the closed-top kayaks, no special qualifications are needed to rent these boats.
After choosing the craft you wish to rent, you need to sign an indemnity form and make payment.
---
Useful Things To Know
Some useful things to take note of are that the minimum age for boating is 7 years old and, more importantly, the individual must be able to fit into a Personal Floatation Device (or "life jacket" to a layperson). Those under 12 need to be accompanied by an adult in the same boat.
In addition, local residents should bring along an ID as the Water Sports Centre offers a special Local Resident Rate. Students should also bring along their Student Pass/EZ link to enjoy a Student Rate.
Payment is made per person rather than per craft.
---
Head to the Water
After making payment and stowing away any belongings, head out from the booking centre for a safety briefing. Here you will also suit up to your Personal Floatation Device. Once the briefing is completed, you can head down the pontoon and board the pedal boat.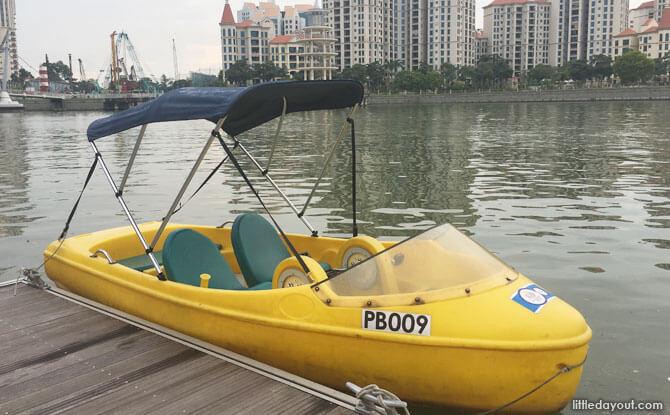 Each pedal boat in Singapore at the Water Sports Centre can accommodate up to four persons – two in front pedalling away and two leisurely kicking it back on the backseats. You can also operate a pedal boat with just two persons as well. Two is the minimum number to take out a pedal. Steering is done by a lever-operated by the right-seated person.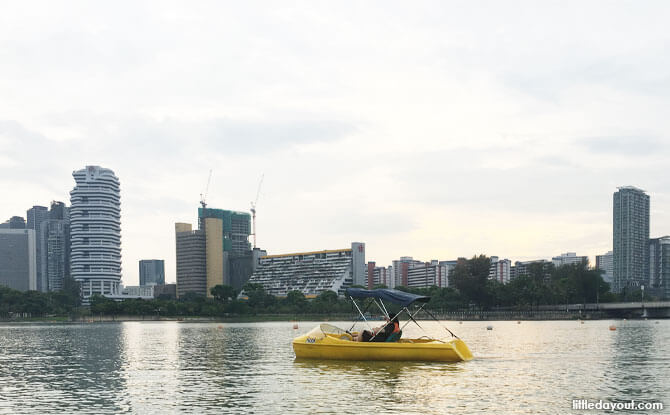 The pedal boats can be pedalled around a roughly-triangular area in front of the Water Sports Centre. This area is marked out by the pedestrian bridge next to the Singapore Indoor Stadium, machinery located in the water close to Kallang Riverside Park and the Merdeka Bridge.
You can pretty much have a leisurely tour around this area in the yellow pedal boat.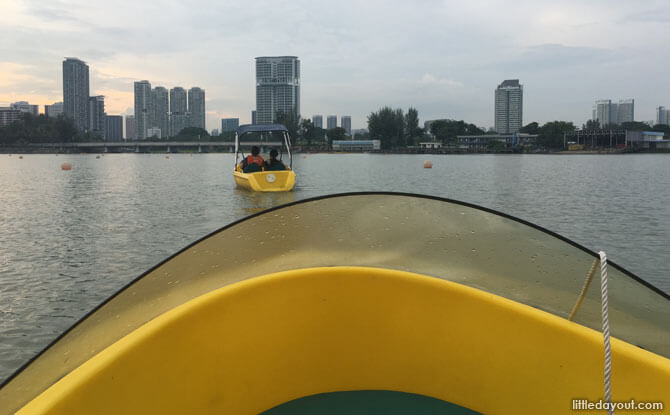 It is quite peaceful out on the water. Occasionally, birds can be spotted hovering over the water before diving in to look for fish.
There is an option for either one- or two-hour pedal boat rentals. In our opinion, one hour is more than sufficient.
We'd also recommend to venture out either in the early morning or in the late afternoon – times when it isn't that hot.
Once your allocated time is up (you can either keep track with your own watch or look at the huge digital clock on the wall at the Water Sports Centre), simply pedal back to the pontoon to return the pedal boat.
---
Leisurely Fun at the Water Sports Centre
Pedal boating in Singapore is simple and leisure fun – an activity that doesn't require much effort but out-of-the-ordinary enough to be a memorable experience.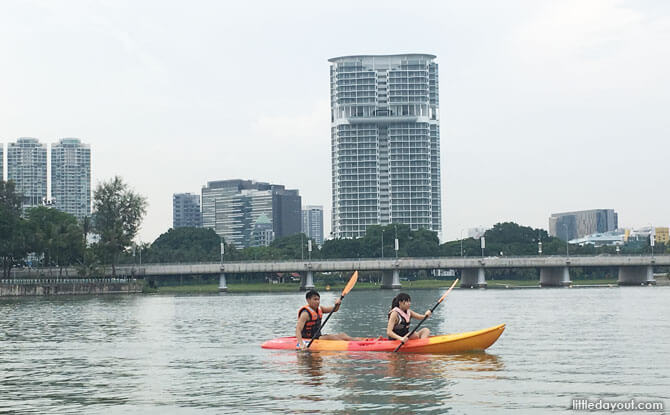 Other options to try out at the Water Sports Centre, but which look like more effort will need to be expended, are the pedal bikes and kayaks.
Get more information about the boat rentals at the Water Sports Centre here.