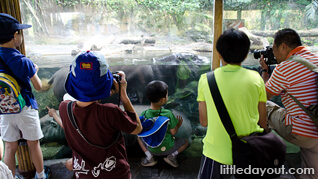 The Singapore Zoo turns 40 in 2013 and it has never felt younger. It first opened its doors on 27 June 1973 as the Singapore Zoological Gardens and since then, it has matured into a world-class zoo renowned for displaying the animals with as few physical barriers as possible, allowing visitors to come up-close with them.
This tradition carries on till today and through the use of moats and reinforced glass enclosures, you can even take a close look at wild cats like lions and leopards.
Little Day Out looks at the top five exhibits where visitors, children and families can "press noses" with the animals at the Singapore Zoo.
1. Pygmy Hippos
These small hippos from West Africa are kept in an environment with a glass wall that provides a cross-sectional view that is part above ground and part underwater. A narrow channel allows the pygmy hippos to run along the length of their habitat, much to the delight of children who often stand right by the glass enclosure.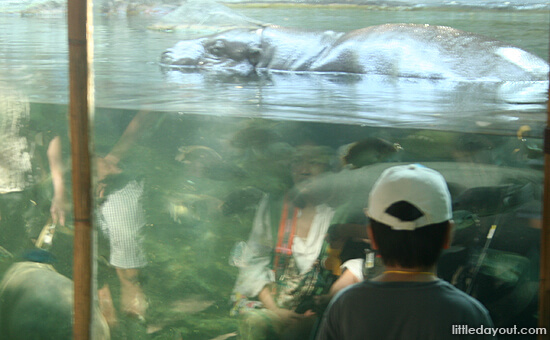 2. Australian Outback
At the Australian Outback enclosure, you enter a walk-in area with free-ranging grey kangaroos and wallabies all around. Kids can climb aboard an open-top jeep for photos. Also, be sure to stop by at 11.00 am daily for a chance to purchase food and feed the 'roos!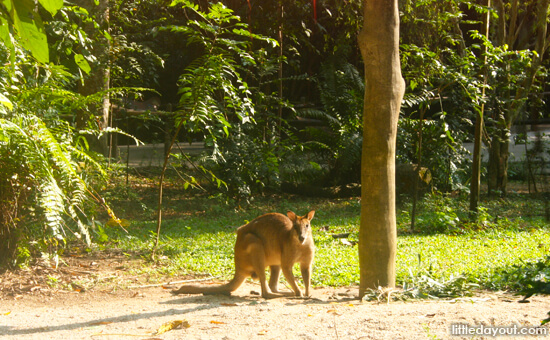 3. Great Rift Valley of Ethiopia
Be transported to Africa at this large exhibit. Explore a tribal village and come face-to-face with a colony of more than 90 Hamadryas Baboons. The full length glass wall will make you feel as if you have just walked into an inter-generational family gathering complete with baby baboons and old matriarchs of the tribe.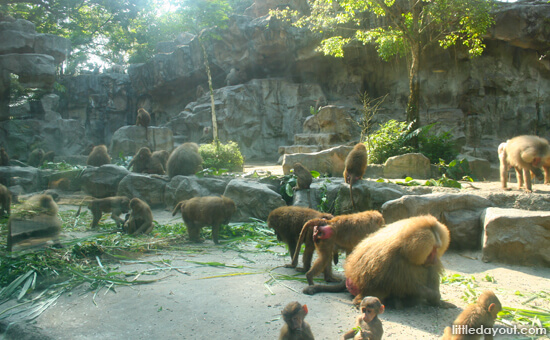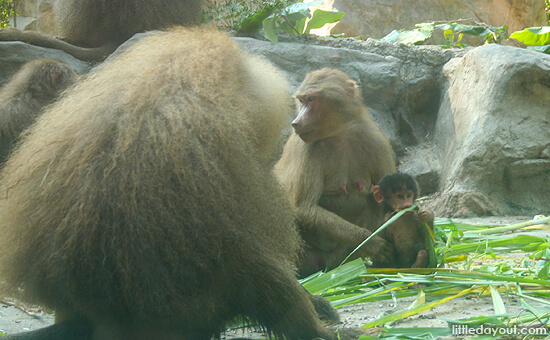 4. Fragile Forest
This amazing walk-in enclosure brings visitors into a tropical rainforest. Be surrounded by fluttering butterflies, swopping birds and flying foxes feasting on fruit. Don't be surprised if you suddenly find yourself side-by-side with a ring-tailed lemur, a native of Madagascar, or if a lesser mousedeer crosses the path in front of you. It's a wonderful immersive experience for the entire family.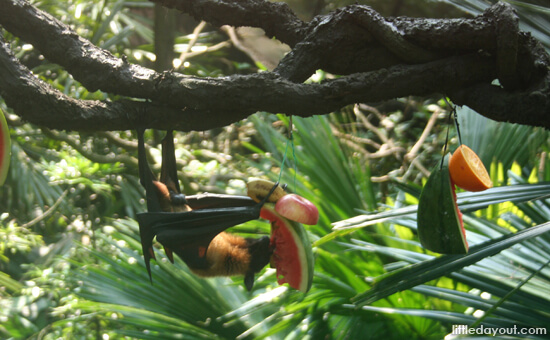 5. Aldabra Giant Tortoise
These amazing creatures hail from the island of Aldabra off the east coast of Africa and can live for more than 150 years. At the Singapore Zoo, these gentle giants are kept in an open pen where visitors can get a good look at them. On Sundays, there is even a chance for visitors to feed these gigantic tortoises at 1.15 pm during the token feeding session.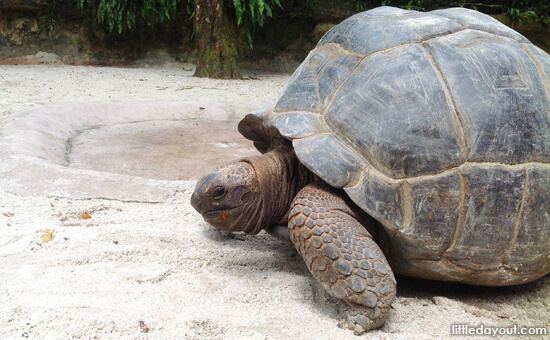 In addition to these exhibits, the Singapore Zoo also offers an amazing chance for visitors, including young children, to feed the animals. There is something special about being able to hand-feed a 2-tonne elephant a banana. Other animals that you can feed include the giraffes and white rhinoceroses. Get a full list of these token feeding times at the Singapore Zoo.