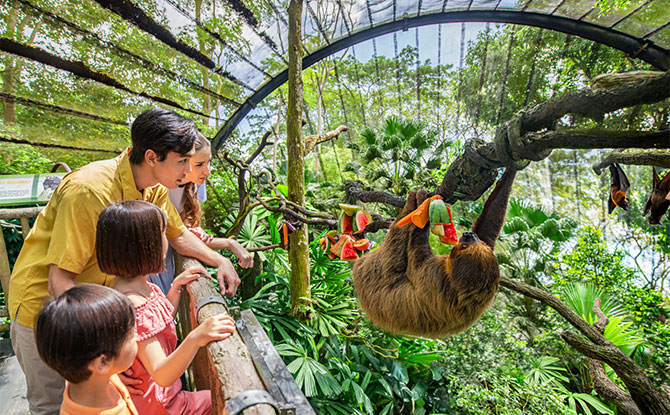 The Singapore Zoo is one of the most popular attractions in Singapore, both with adults and kids. But how much do you know about this wildlife attraction? Here are Singapore Zoo interesting facts that you may not have known about.
---
Singapore Zoo Interesting Facts
1. The idea for the Singapore Zoo came from the late Dr Ong Swee Law, then Chairman of Singapore's Public Utilities Board in 1968. A steering committee was then formed to study the idea.
2. The Singapore Zoo was originally called the Singapore Zoological Gardens when it opened on 27 June 1973.
3. When the Singapore Zoo opened in 1973, it had 272 animals across 72 species.
4. The Singapore Zoo received its first millionth visitors on Deepavali 1974, 17 months after it opened its doors.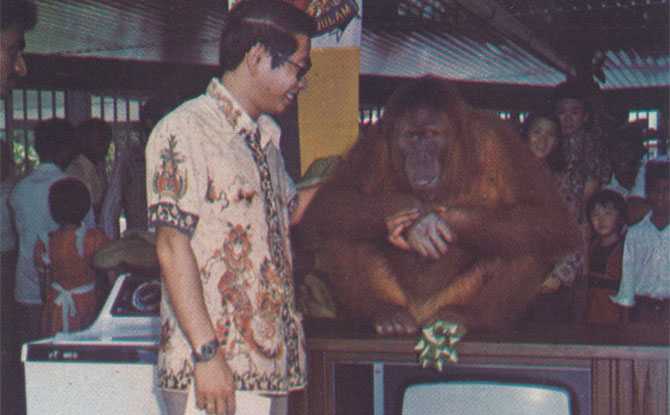 5. The millionth visitor was Mr Peter Tan, who received a new Hitachi colour TV set.
6. In 1975, Singapore Zoo welcomed it first orangutan birth.
7. Since then, Singapore Zoo has welcomed more than 44 orangutan babies.
8. In 1982, the Breakfast with an orangutan programme was launched in May.
9. Singapore Zoo once had a polar bear exhibit. This opened in 1978 with two polar bears Sheba and Nanook.
10. The first polar bear to be born in the tropics was born at Singapore Zoo in 1990. His name was Inuka.
11. Inuka died in 2018 and Singapore Zoo no longer has a polar bear exhibit.
---
More Interesting Facts about Singapore Zoo
12. Singapore Zoo's orangutan Ah Meng was the first only non-human recipient of the Special Tourism Ambassodor award by the then Singapore Tourist Promotion Board. She received this honour in 1992.
13. Ah Meng was born in Sumatra, Indonesia around 1960. She was originally kept as an illegal pet by a Chinese family before being confiscated and sent to Singapore Zoo at approximately age 11 in 1971.
14. Ah Meng passed away on 8 February 2008. She was estimated to be 50 years old.
15. Four thousand people turned up to attend Ah Meng's funeral.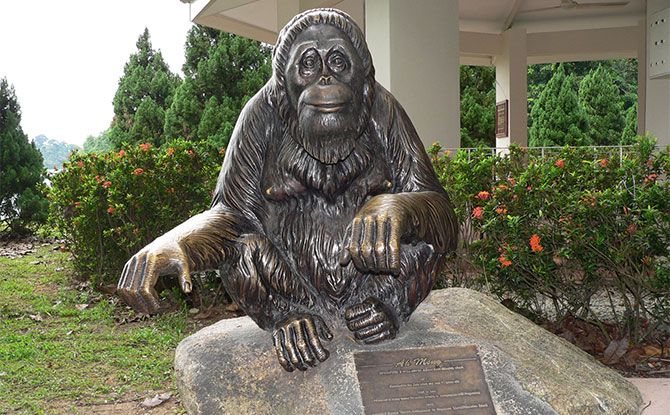 16. Ah Meng was the first zoo resident to be buried on the ground of the Singapore Zoo. Her burial site can be found at Garden With A View, overlooking the nearby reservoir waters.
17. A zoo run was launched in memory of Ah Meng in 2009.