The Mandai River Wonders Park is Asia's first and only river-themed wildlife park. It has more than 7,500 land and aquatic animals representing 240 species. Here are seven of the animal friends that you shouldn't miss at River Wonders Singapore.
---
Animals And Zones To See At River Wonders
Giant Pandas
Pandas Jia Jia and Kai Kai are no strangers to many Singaporeans and visitors to River Wonders. Now, since the birth of baby panda Le Le, many will be eager to see this family of adorable pandas roaming in their enclosures. Read more about the growth of Le Le at our article here.
---
Red Panda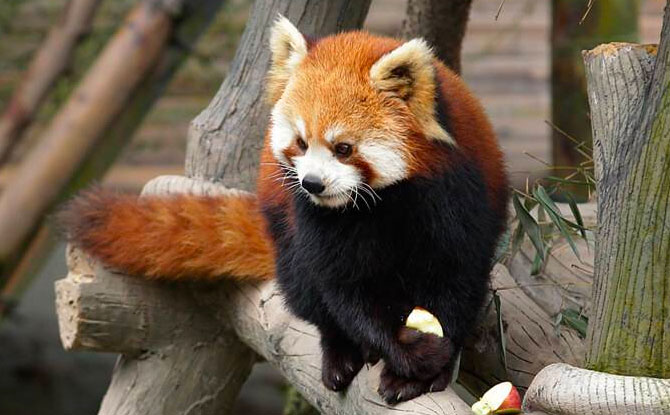 Also known as the "firefox", the Red Panda has a bright rust-coloured coat and fox-like face. Despite the name, the red pandas are more closely related to raccoons. Red pandas are native to Asia and are classified as endangered in the International Union for Conservation of Nature's Red List due to threats such as poaching and habitat loss.
Lion-Tailed Macaque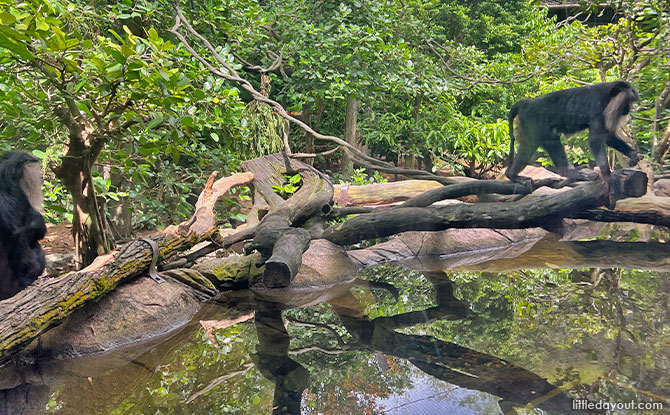 As its name suggests, the Lion-tailed macaques have black hair and are easily recognised by their silver-white mane that surrounds the head from the cheeks down to its chin. At River Wonders, visitors can see the macaques exploring the habitat as well as interact with a mini-play area consisting of nets and a touchscreen game.
---
River Nile (Zone)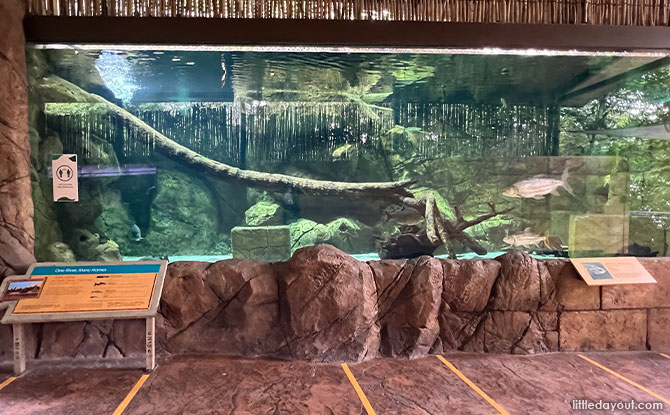 Be transported back to ancient Egypt at this exhibit, which hosts various spectacular creatures that are not usually seen. Some fish to look out for include the savage Goliath Tigerfish, giraffe catfish and Saddled bichir.
---
Manatees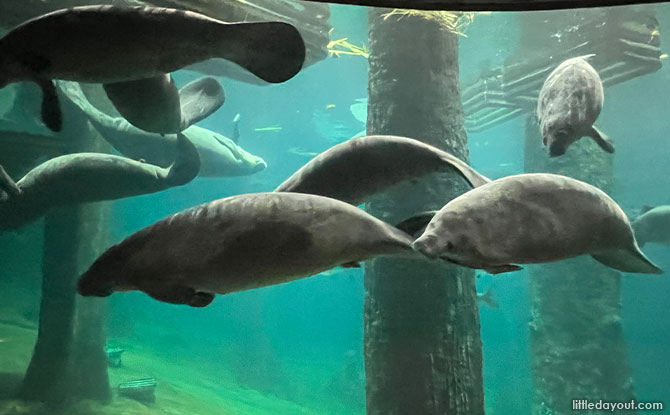 The only aquatic mammal other than their dugong cousin to feed solely on plants, River Wonders' herd of Manatees are a sight not to be missed! These gentle "sea cows" are sadly at a high risk of extinction in the wild. At this exhibit, look out for Eva, the largest manatee in Amazon Flooded Forest. She weighs about 1,200kg and is the grande dame of the herd.
---
Mekong River (Zone)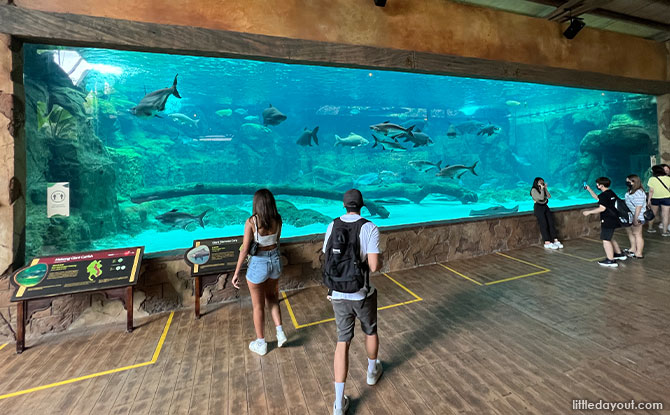 With an output of 2.5 million tonnes of fish a year, the Mekong River is the most productive river in the world. Over 4,300km long, it is also the tenth largest river. In this massive exhibit which is the size of four double-decker buses, you can get up close to river giants like the Mekong giant catfish, giant freshwater stingray and Siamese carp.
---
Squirrel Monkey Forest (Zone)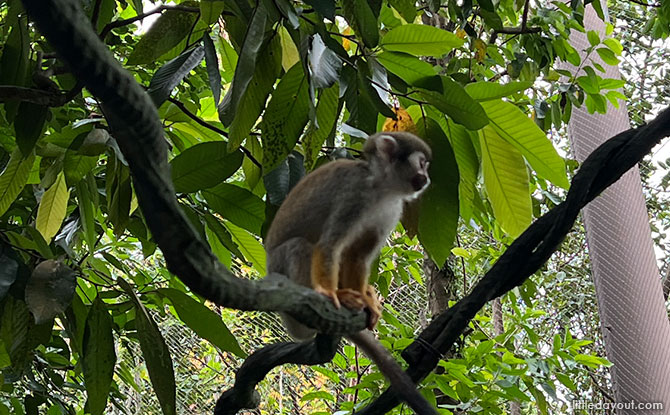 Located inside the Squirrel Monkey Forest, there are various species to see at the Squirrel Money Forest. Visitors will be able to get a very clear view of the primates roaming around the area.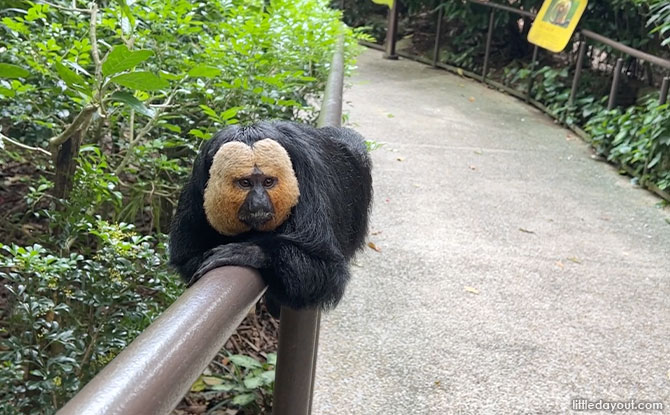 Other than Spider Monkeys, there are also other animals sharing the space such as the White-Faced Saki and Mousedeer.
---
River Wonders Park Singapore
The River Wonders is open every day from 10 am to 7 pm. The last entry is at 6 pm. There are various interesting activities to catch such as tours, animal presentations and a boat ride.
Get tickets to River Wonders here.
This story contains affiliate links. This means we earn a small fee if you purchase something through a link from our website. There is no additional cost to you and goes towards supporting Little Day Out's efforts to deliver the best news and reporting for families.