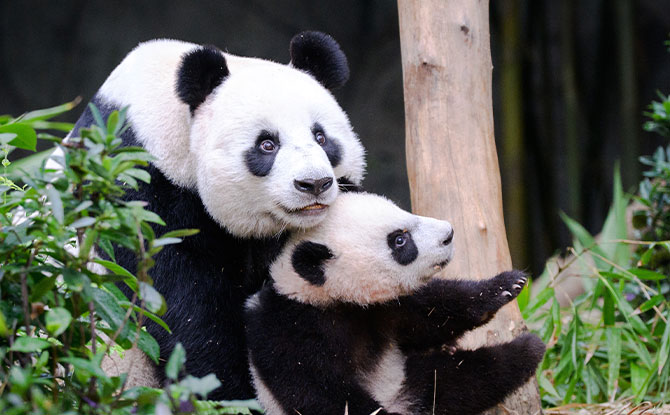 Baby panda Le Le will now be joining his mom, Jia Jia, in her exhibit at the Giant Panda Forest. This means that members of the public will be able to see Le Le as he gets open access to the exhibit. The baby panda will be given the freedom to enter and exit according to his and Jia Jia's comfort levels.
---
Le Le explores exhibit in Giant Panda Forest for the first time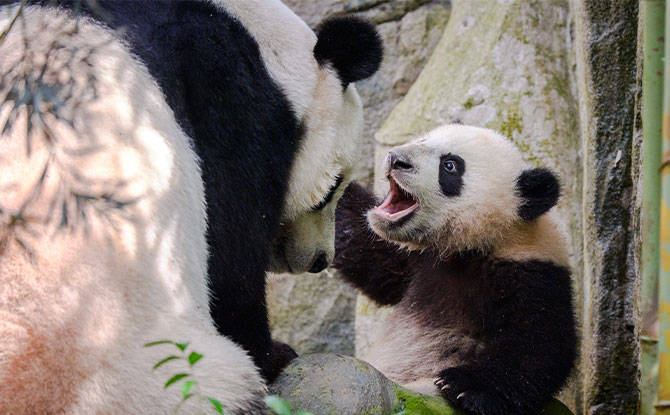 Since the baby's birth in August 2021, LeLe has since crossed multiple milestones such as his first teeth, first steps and first time playing at the jungle gym. The panda team has been actively tracking Le Le's growth and sharing it with his growing fanbase. Le Le is now seven months old and weighed 15.86kg as of 8 March 2022.
Before this, members of the public could only see Le Le in a glass-fronted nursery at specific viewing times. Now, they will be able to watch him grow at the largest panda exhibit built in Southeast Asia that spans 1,500 meters square.
---
-- Story continues below --
Baby Proofing The Exhibit
To prepare for Le Le joining mom in the exhibit, some degree of 'baby proofing' was necessary. A key modification was draining the water area, which is now filled and padded with leaves and pine bark chips. Jia Jia continues to be an extremely dedicated and protective mother and keeps close tabs on her firstborn as he curiously explores his new environment.
Look Out For Panda Themed Activities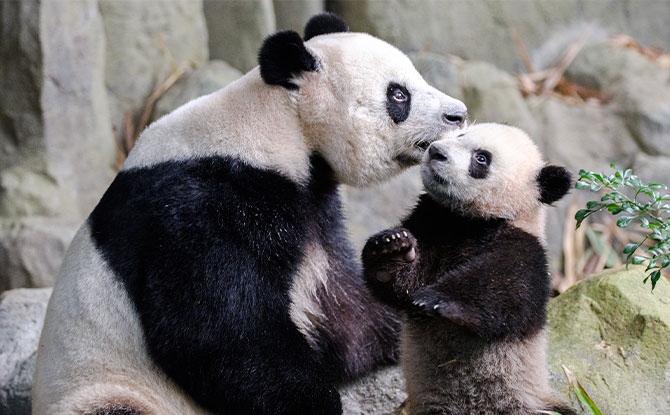 In celebration of this exciting milestone, panda-themed activities will be made available for visitors to join in the festivities. More information is available at the site here.